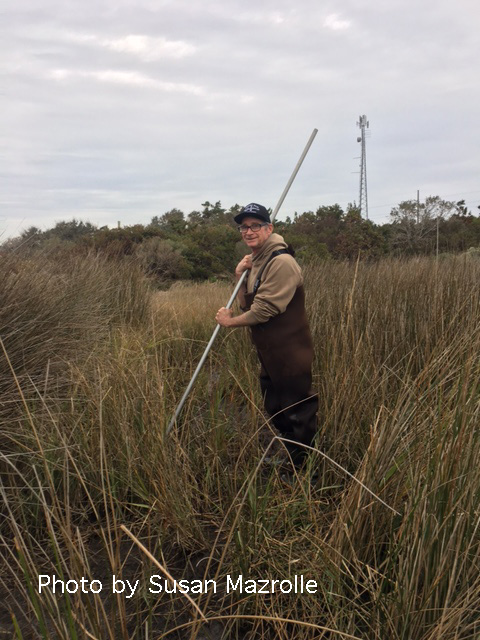 Michael Halminski began photographing the beaches, waters, and forests of the Atlantic maritime environment in 1973 when he moved to Hatteras Island, North Carolina. His work is marked by his skill as an artist and by his intimate knowledge of the people, animals, and landscapes of the string of barrier islands known as the Outer Banks.
Although most of his work has been shot on Hatteras Island, Mike's portfolio also includes images from his travels to coasts and rainforests of Costa Rica. For two winters he worked as an oysterman on a sailing skipjack in the Chesapeake Bay, where he compiled a pictorial record of a vanishing industry.
His work has appeared in numerous publications in over 40 countries, including Newsweek, The Washington Post, Coastwatch, VSD Magazine Paris and Harcourt Publishing in Australia. For five years, he was a regular columnist for Mariners Weather Log, published by the U.S. Department of Commerce, National Oceanic and Atmospheric Administration. Mike has also worked as an assistant to National Geographic/Magnum photographer David Alan Harvey on various assignments.
His work has been used by The Nature Conservancy, North Carolina Coastal Federation, National Park Service and U.S. Fish and Wildlife Service. From 1983 up until 2000, he was instrumental in saving the historic Chicamacomico Lifesaving Station, a complex of buildings on Hatteras Island that date back to 1874. He is proud to have served as an advisor to the  the North Carolina Aquarium at Roanoke Island for 23 years. Mike has been a resident of Hatteras Island for over 45 years, where he manages his photography gallery, archives and makes his prints.