In 1990, I was privileged to be appointed to an advisory committee for the North Carolina Aquarium at Roanoke Island. I believe in the power of public education, and have remained with them ever since.
The North Carolina Aquariums are unique in that, North Carolina is the only state in the country to have 3 different and distinct facilities dispersed along the coast. Last week we hosted a joint advisory committee meeting, including advisors from Pine Knoll Shores and Fort Fisher. On a blustery Saturday morning, the group went to see the new Jennette's Pier under construction. It is an amazing feat of engineering, and will be owned and operated by the North Carolina Aquariums.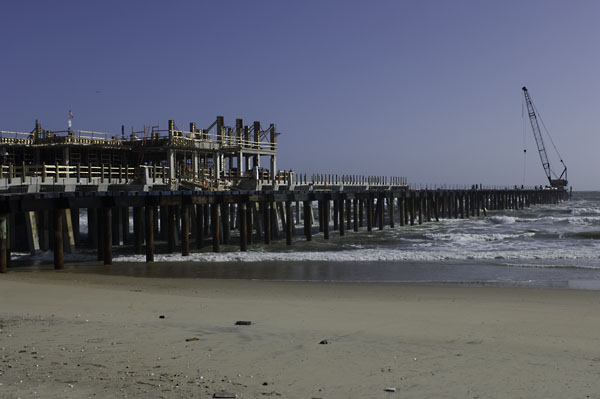 For folks that love fishing piers or aquariums, it will provide a special one-of-a-kind experience, when finished. At 1000 feet long, it will have a 2-story pier house and alternative energy support. Ground breaking was in May of 2009 and completion is scheduled for May of 2011.
More information can be found at  https://www.ncaquariums.com/
A concrete piling rests on the south trestle, ready for installation.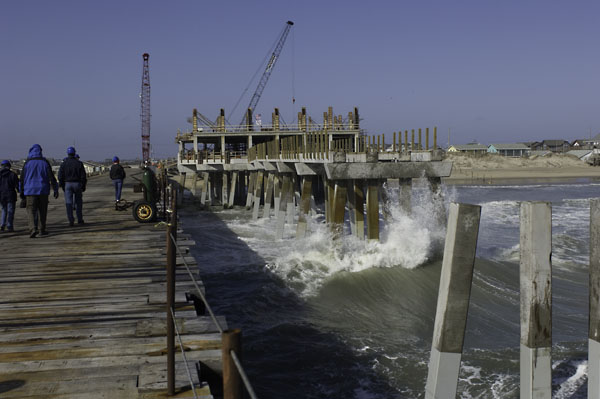 This photo shows the pier house going up and piling arrangement from the work platform, or south trestle.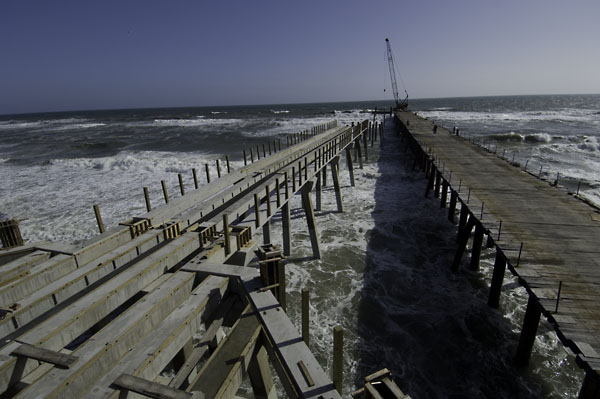 This view of the pier construction from the 2nd floor of the pier house, shows the south trestle to the right. It is a temporary work platform, and will be removed.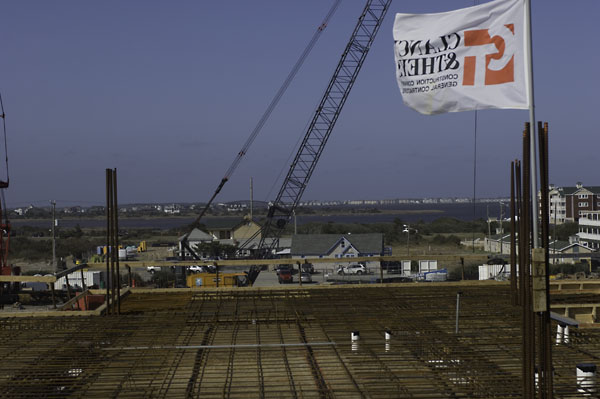 This is the view from the pier house, facing west toward Sam & Omie's Restaurant. Beyond is the bridge to Manteo.