Earlier this month, Denise and I took a flight to Los Angeles for a short visit with relatives. It was meaningful for me in that my family has had roots in LA for generations. My dad was one of 3 sons born to Polish immigrants that settled in South Pasadena about 1920. My mother's family goes back much further with lineage going back several generations with American-Mexican roots. I was born in Pasadena and remember riding in an old Ford, driving by lots of oil wells and orange groves. There was traffic on the freeways then, but nothing like it is today. I was nonetheless, excited to go back. It had been nearly 30 years since my last visit.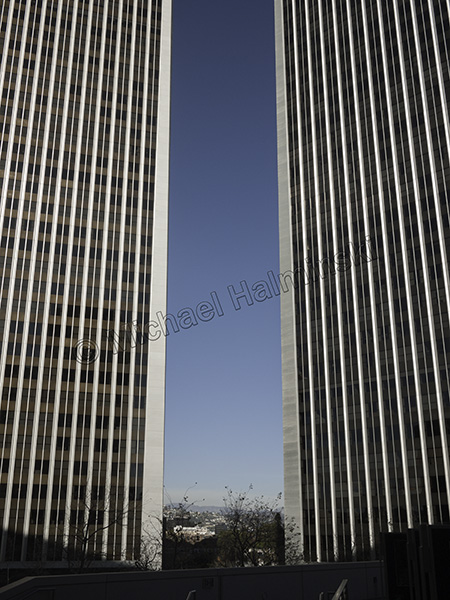 Spellbound by the urban environment, my first shot was taken in Studio City.
Nearby, The Annenberg Space for Photography was showing a major exhibit by Franz Lanting, one of my favorite photographers.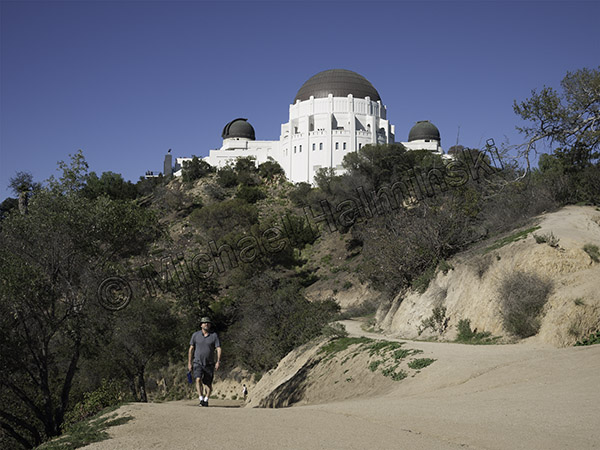 With so much to see, we took in a few attractions, beginning with the Griffith Observatory. Hiking trails are all around the property.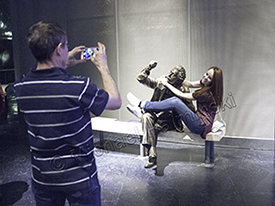 The exhibits inside were stunning, interactive and free. The Big Picture of the universe is 20 feet high and 152 feet long, while the bronze statue of Einstein is a hit with visitors.
 Perched high on the mountain, I could see for miles.
Tourists lined up to have their pictures taken with the Hollywood sign as a backdrop.
The overview of LA from the Getty Museum was also impressive, the art exhibits spectacular. You could spend countless hours there.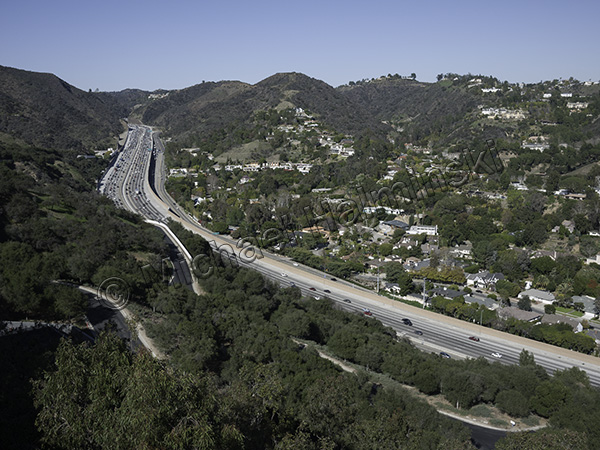 The San Diego Freeway passes next to the Getty, through Sepulvida Pass and the Santa Monica Mountains.
Little Tokyo was beautiful at night, especially with the lure of Japanese restaurants.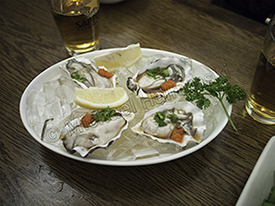 I found the sushi irresistible.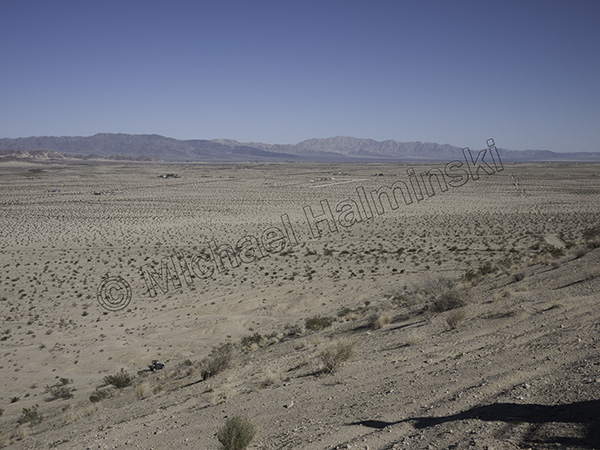 My cousin John, invited us out to Wonder Valley in the desert next to Joshua Tree. The feeling there was one of awe, inspiration and isolation.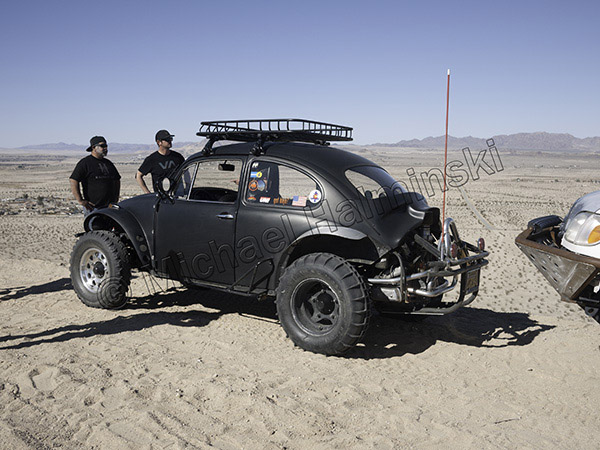 John's Baja Bug was a lot of fun off the road.
Some of the desert rats even showed up.
Ray loves to cook and prepared delectable tacos on his portable grill.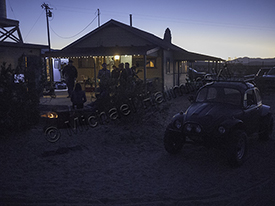 We had a Superbowl party at John's desert cabin, with crystal clear reception on an outside TV under a crystal clear sky.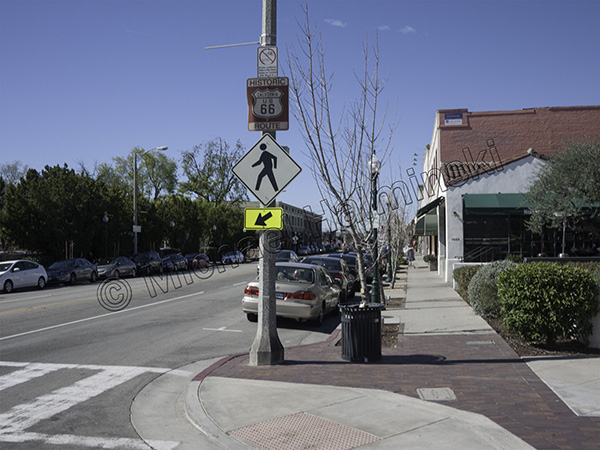 The highlight of the trip was visiting Mission Street in South Pasadena. It still has a small town feeling, much like when I was little.
My grandfather William, opened the Square Deal Barbershop on Mission Street in 1924. He worked there the rest of his life, passing it on to his son, my Uncle Eddie. Likewise, Eddie continued to cut hair the rest of his career, leaving it to his son John, who now leases it to another barber. The old photograph of Eddie and grandpa was likely taken in the forties.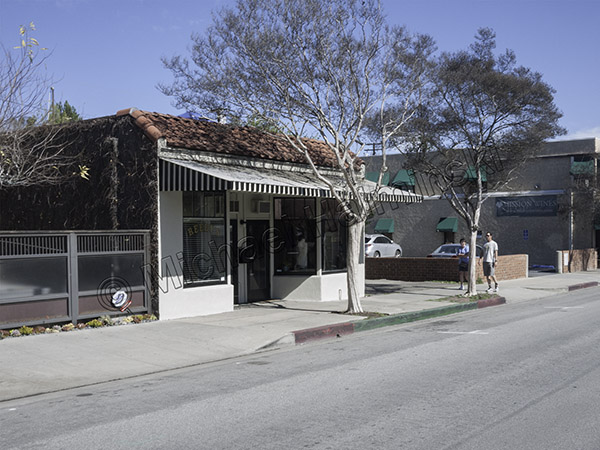 Today the barbershop is called Reedy's, and still has a clean, welcoming appearance.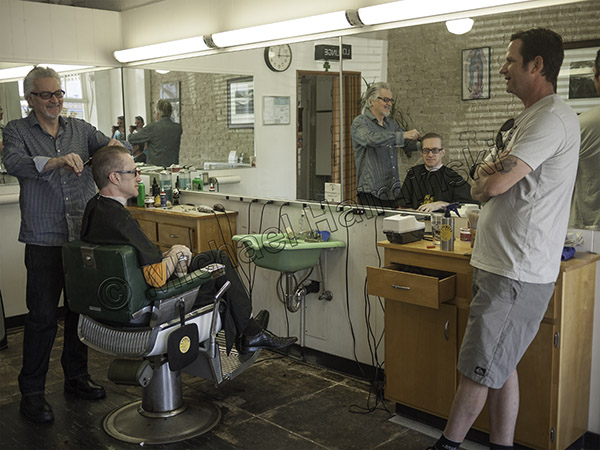 Inside we met barber Steve Reedy with Frank Reader, a regular customer and talented lead singer for the popular Scottish band, Trashcan Sinatras.  It was wonderful to see Steve carry on the tradition of cutting hair in that very same spot. And to think grandpa gave me my first haircut right there. Can you imagine the conversations in that building over the past 92 years?
Despite the constant heavy traffic, I'd go back in a heartbeat, provided someone else drives or takes me on the Metro train.
We arrived back on Hatteras just in time for a snowstorm, a surprising contrast to the warm California sun.