No matter how you look at it, the new bridge over Oregon Inlet is an engineering marvel. For the past few years, driving over the old Bonner Bridge, we witnessed the construction progress, going together like a humongous tinker toy.
Last Saturday, NCDOT opened the new thoroughfare just for pedestrian and bike traffic. It happened to coincide with 40° weather and a northeaster, making it somewhat more challenging.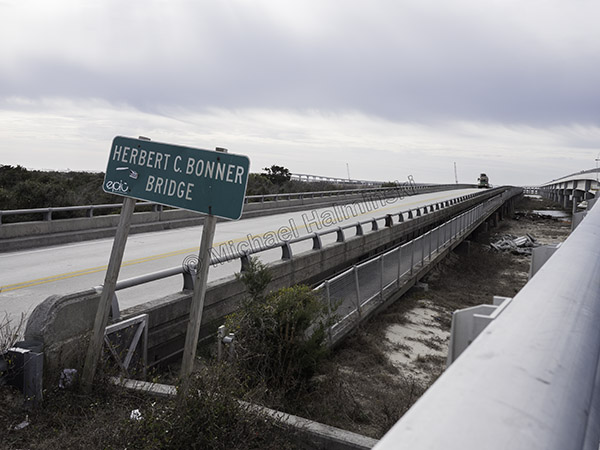 The Bonner Bridge is well past it's life span, so it's out with the old, in with the new.
At 10:15 we began our walk on the north side, heading south, downwind. Dozens of folks had already begun the 2.8 mile trek.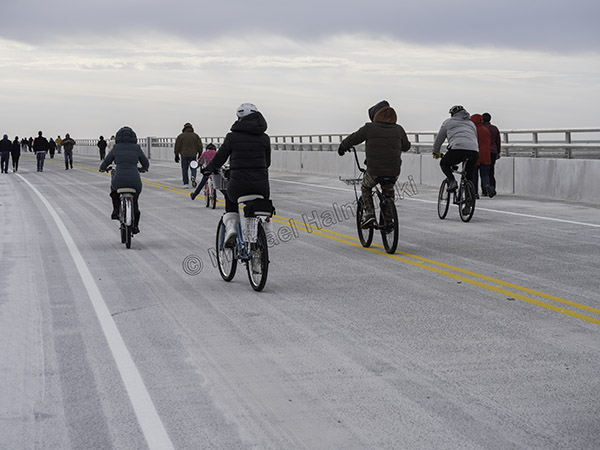 With a 30 mile an hour breeze at their backs, bikers hardly even needed to peddle.
Everyone was bundled up.
Equipment was still in place.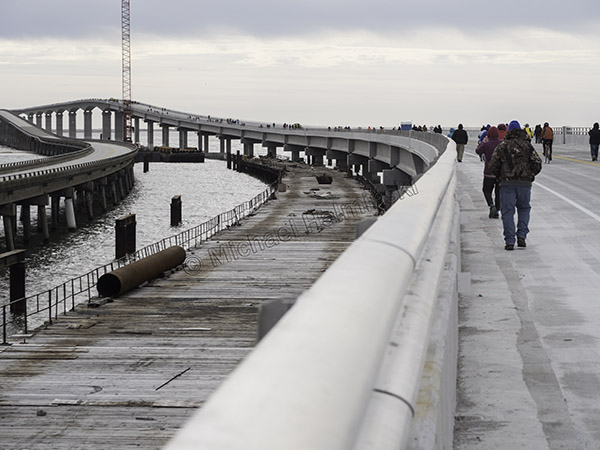 Following a curve, the new road rises to the peak about 90 feet above the water.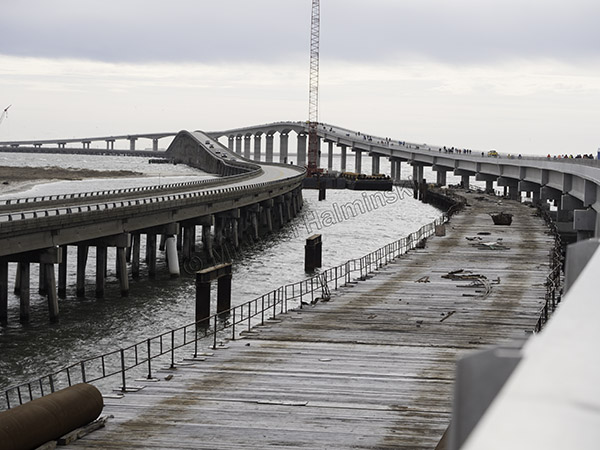 The high point of the old Bonner Bridge is about 70 feet.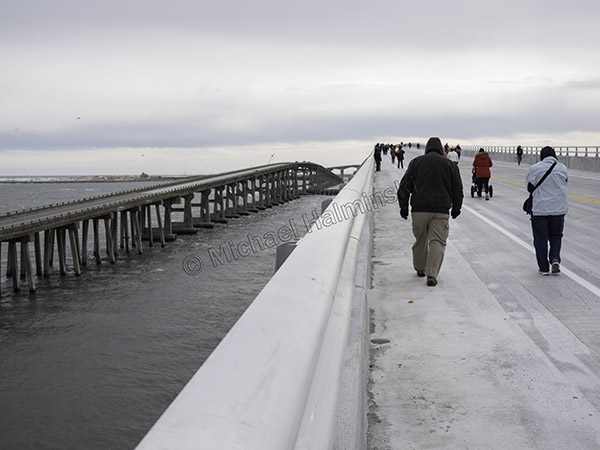 Hitting the uphill grade, I felt the wind intensify as if the bridge created a Venturi effect.
Facing into the wind from the rise, I saw more approaching troops braving the elements.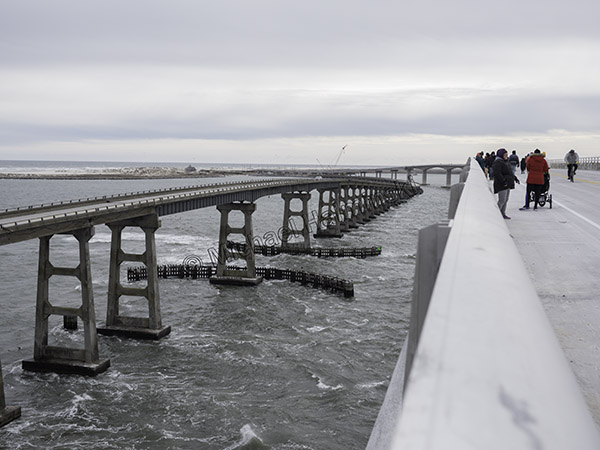 On top the wind seemed to accelerate even more, as tide boiled through the inlet.
Photo ops were everywhere and everyone became photographers.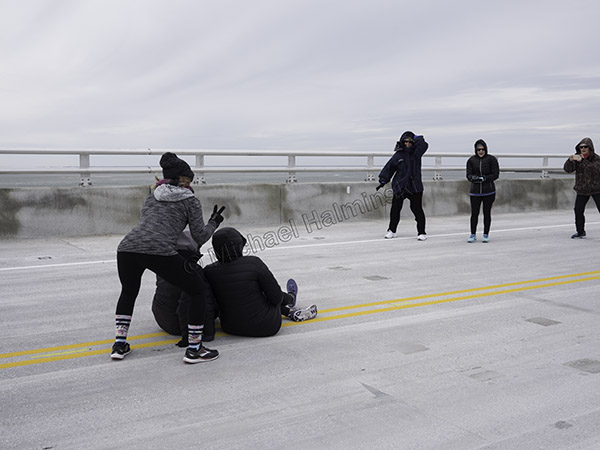 This crew got the shot and then in a gust…
… almost got blown away.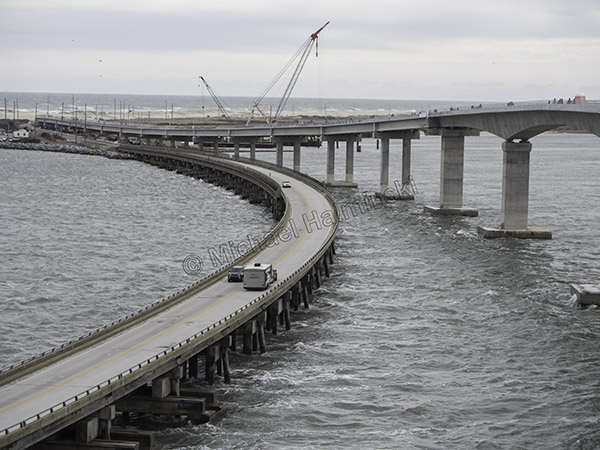 Three quarters into the walk, the south end of the new bridge converges back toward the old bridge landing.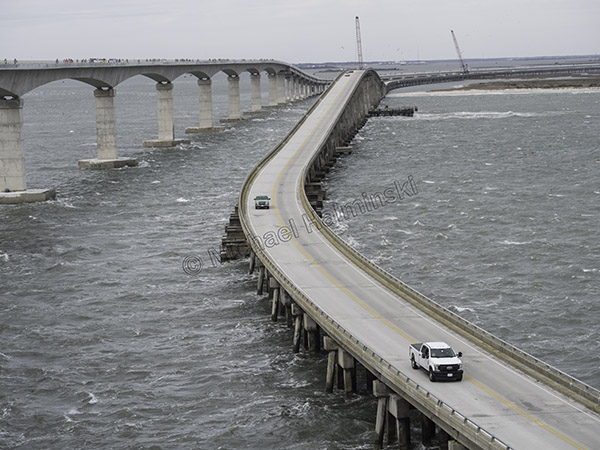 Looking back I could see hundreds of people still underway.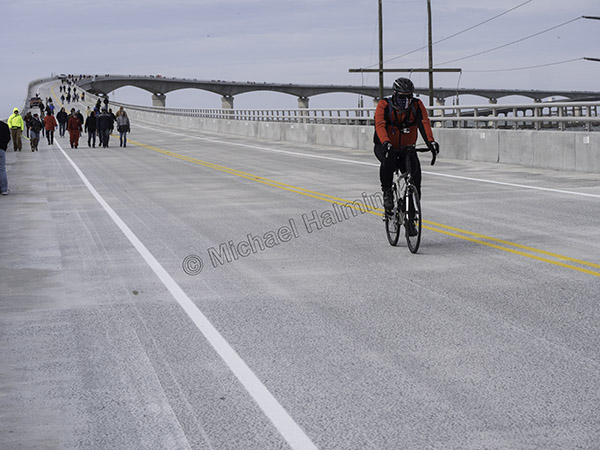 A cyclist coasted to the end of his downhill run.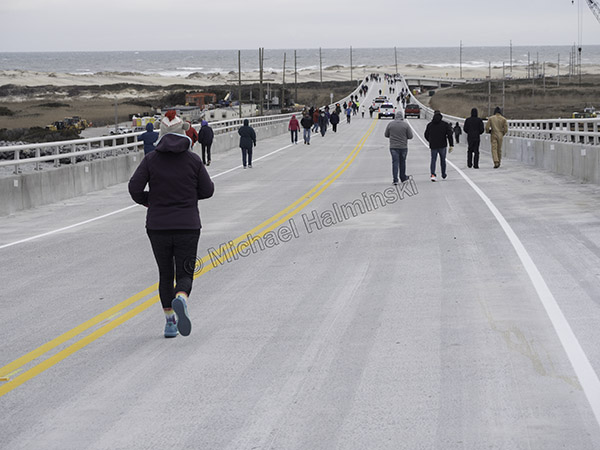 Welcome to Hatteras Island, home of Highway 12, probably the most expensive road to maintain in the entire state.