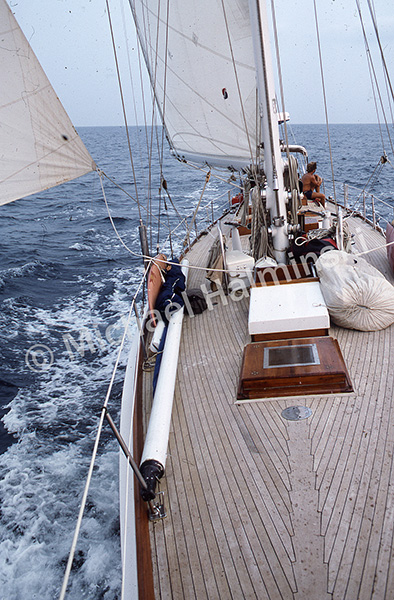 With a 20 knot breeze we exited Balboa into the Gulf of Panama. The ocean teeming with life, we began trolling and soon caught and released 3 bonita. Two big dolphin fish were also hooked and saved.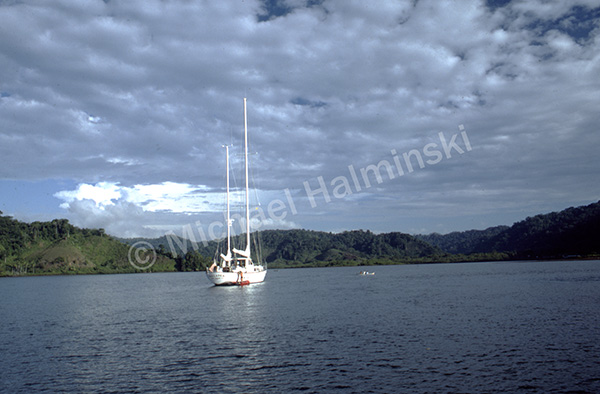 Early next morning rounding Punta Mala, we were 10 miles off the northwest coast of Panama. Near the island of Coiba we encountered cruising friends enjoying an anchorage, aboard the ketch Galatea. That's where the fishing got better. We were joined by curious schools of porpoise and pelagic seabirds.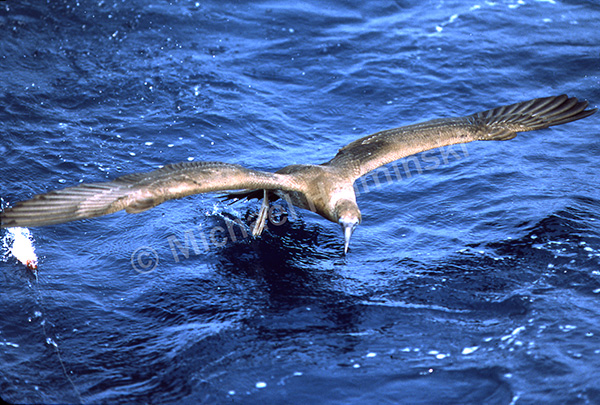 A blue footed booby was checking our fishing lure.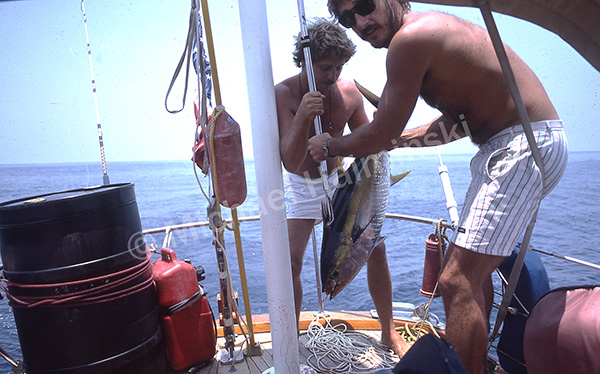 There's nothing like catching a nice yellow fin tuna!
The ocean alive and entertaining, crew member Jack Burr enjoyed his "front row seat".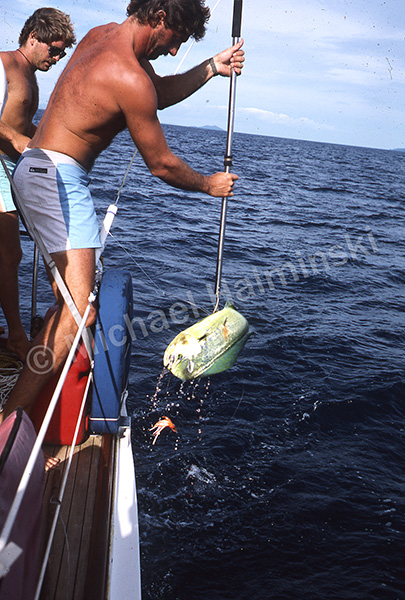 Trent hauls in another mahi-mahi. They were plentiful and appreciated.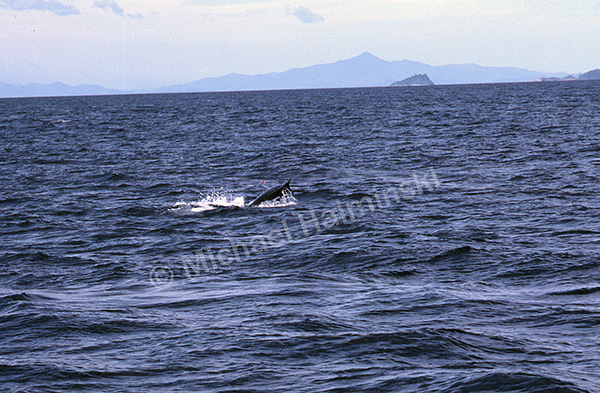 It was especially exciting to hook a marlin. On for 30 minutes, the line finally snapped.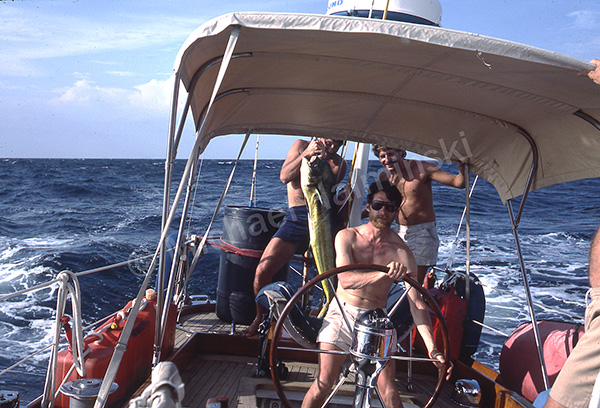 With another bull dolphin on board, it was time to pull in the lines.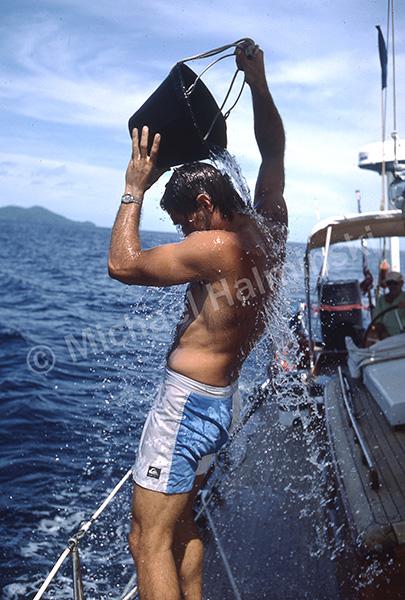 Offshore in the tropics, the best way to cool off is with a bucket of sea water.
Still 2 days away, our next landfall would be a familiar place, the old banana port of Golfito, Costa Rica.