It's amazing how snow changes this landscape. It usually doesn't stay around long either. Now as I write this 4 days later, any remnant of snow is completely gone. Other than during the blizzard itself, there was only one day to photograph it, before most of it had melted.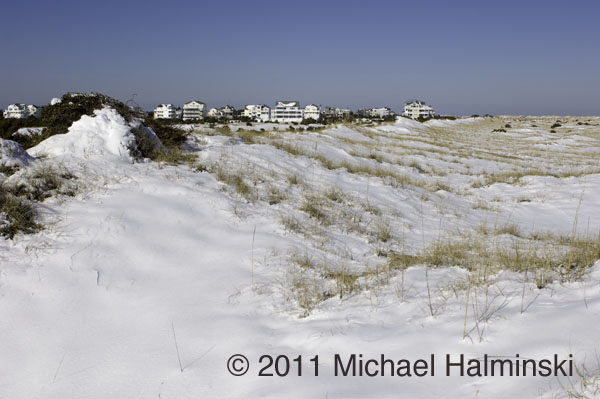 This is the view looking north from Ramp 23, south of Salvo. We had just dug a friend's car out of the snow, only to find others getting stuck out on the beach. We yanked a big jacked up Tundra, that was buried to the axles in snow and soft sand.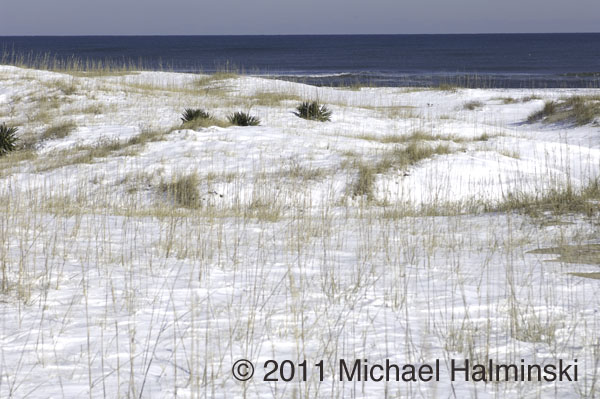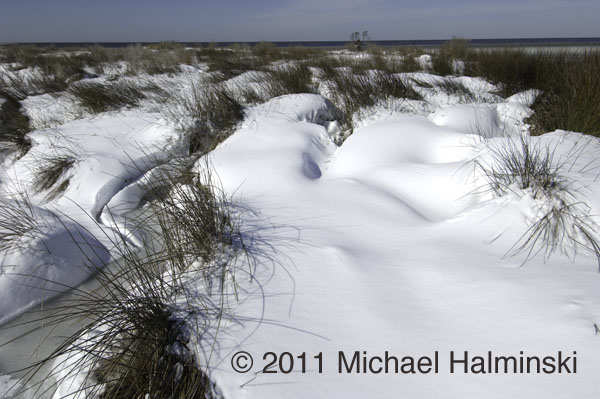 The marsh behind my house became a winter wonderland.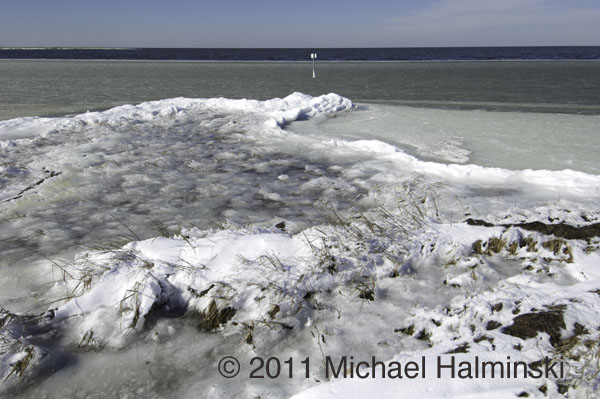 The water temperature in Pamlico Sound dropped to 28, leaving a 6 inch layer of slush ice on the surface.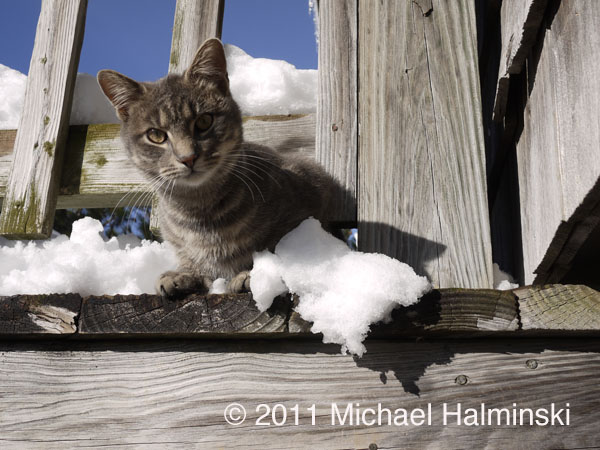 Meet Hairy. He's 9 months old. This was his first snow.
As the sun began to set, I ventured out to finish my snow shots.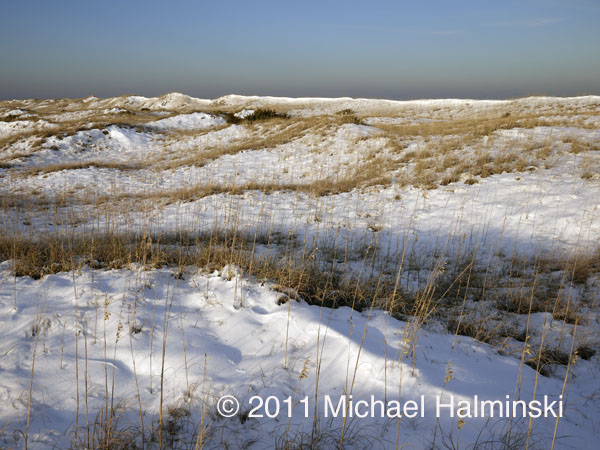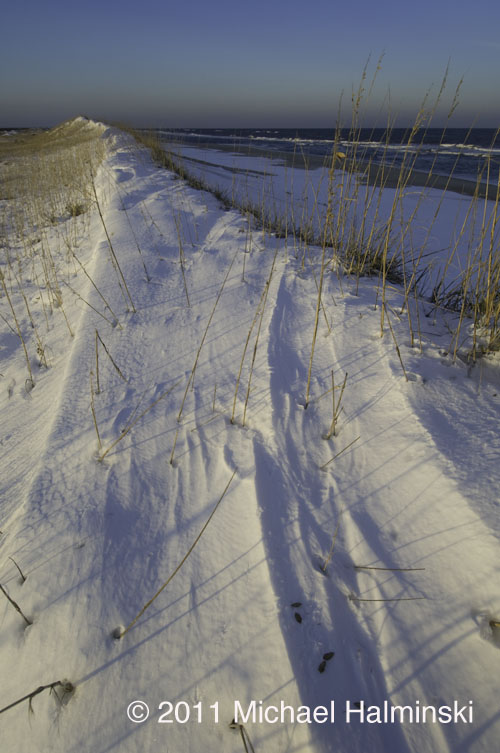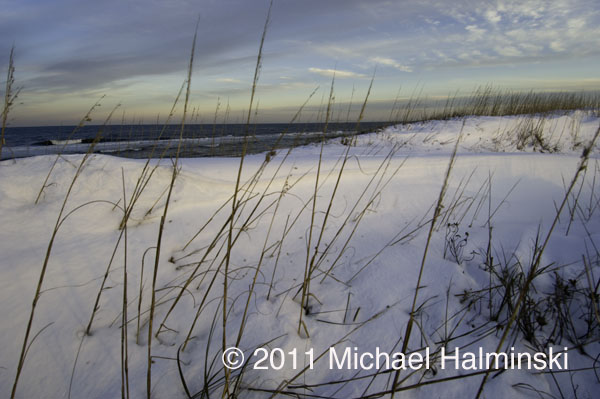 FINI….