I spend lots of time looking through old images. They bring back bygone memories. It's taught me that a photograph taken today, later becomes a document of history. Interesting old photos appreciate with time because they can never be taken again. In the Summer of 1975, something possessed me to shoot a sign directing folks to the booming pier complex at Rodanthe. Nearly 50 years later, I realize how my hometown has changed.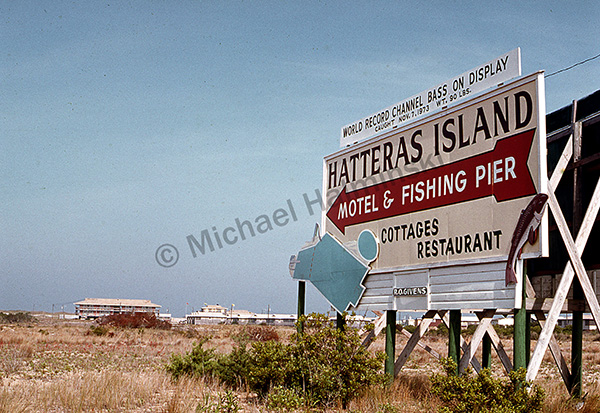 All the buildings in the background are gone, washed away or relocated. The open field of sand, grasses and wildflowers is now covered with McMansions. The sign indicates that Elvin Hooper had caught his world record channel bass less than 2 years prior.
How I miss those days!