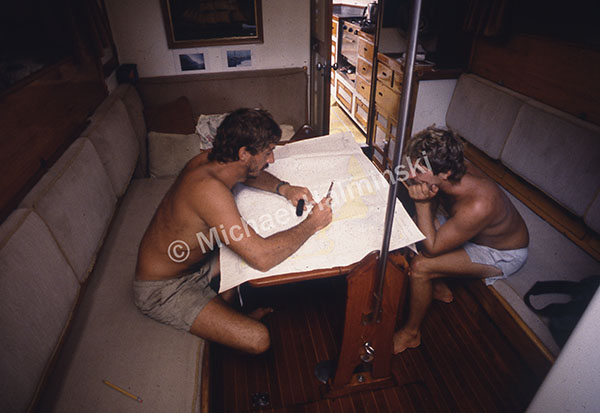 With first mate Billy looking on, Trent plots a course to our next destination. Just over the Guatemalan border in Mexico, Puerto Madero is mainly a fishing port supported by a deep inlet. It's a four day trip.
With no breeze, we motored from Gulfo Dulce into a crystal calm sea.  Fifty miles off the coast, schools of porpoise rode the underwater wake made by Challenge's 9 foot draft. We reeled in two 30 pound mahi, and by late afternoon were approaching waters off of Nicaragua.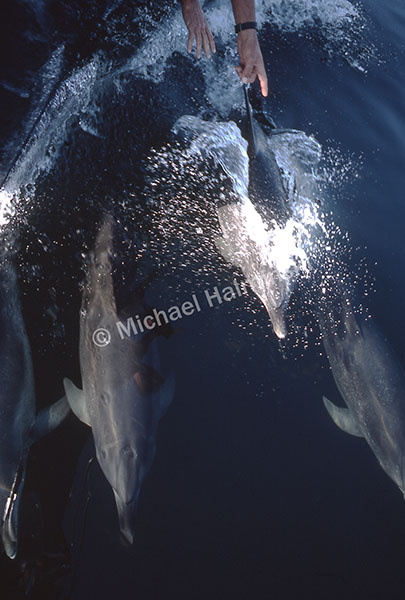 In the Gulf of Papagayo smooth seas rolled under us, the sleek aluminum hull plunging through. Sea birds soared and flying fish were kicked up by Challenge.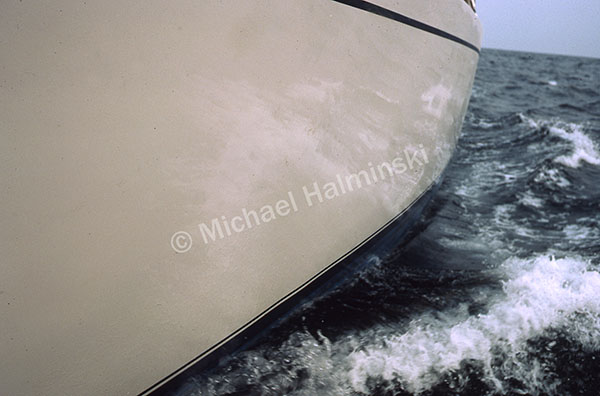 Now we're a hundred miles off the coast of Nicaragua. Sea turtles were floating lazily on the surface. A pod of pilot whales seemed to escort us for a mile or so, at times crossing the bow.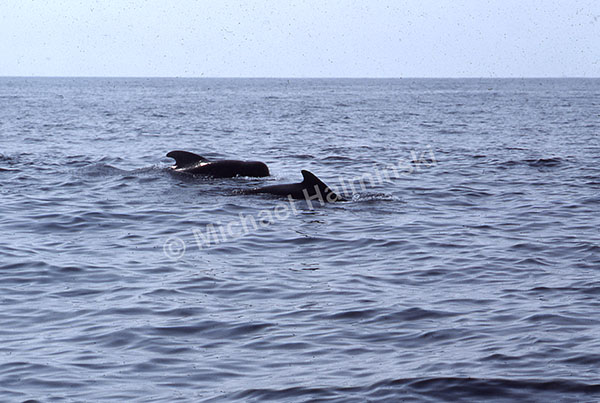 That steamy night I slept on deck, El Salvador ninety miles to starboard. I awoke for a 4 AM watch. It's my 38th birthday. Still no wind, motoring is making for a tight fuel situation. Our pals on Escapade have excess fuel, but are a day behind us, and  Puerto Madero is 200 miles away. It's uncomfortably hot with no relief except for the occasional bucket of sea water over the head. By my afternoon watch, we're off the coast of Guatemala, still no wind. Jacque has made a cake and the crew sang as I blew out a candle in the cockpit.
Next day, after a brief check by the Guatemalan Coast Guard,  we caught some breeze to sail within a hundred miles of Puerto Madero.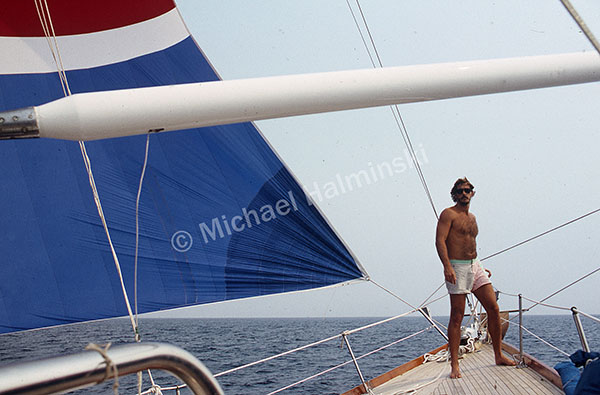 With a little wind, we made 6 knots, and by nightfall entered the big inlet to Puerto Madero.
When Escapade arrived, they rafted up with us.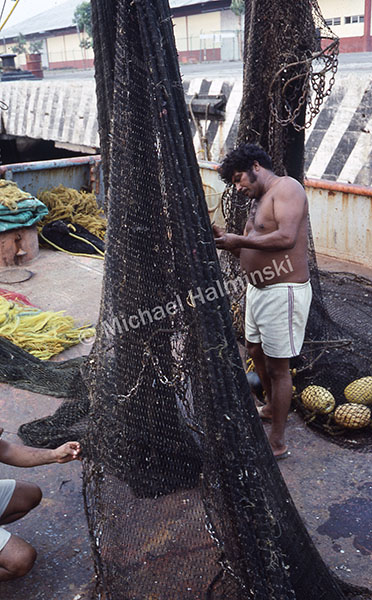 Fishermen were busy mending nets and others just hanging out. We bought fresh shrimp from them right at the dock.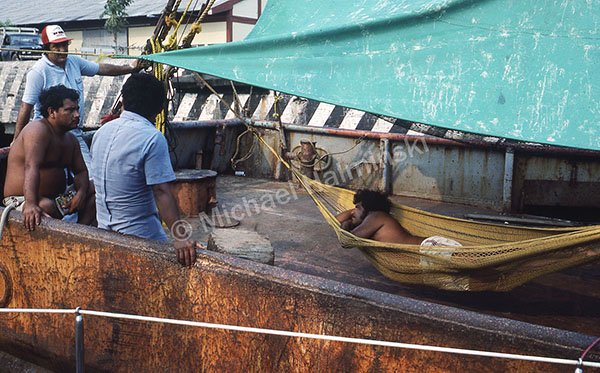 Was this man catching conch and drying them right on his boat?
Streets in Puerto Madero were unpaved and the town lacked for provisions. The nearby city of Tapachula proved to be a much better option.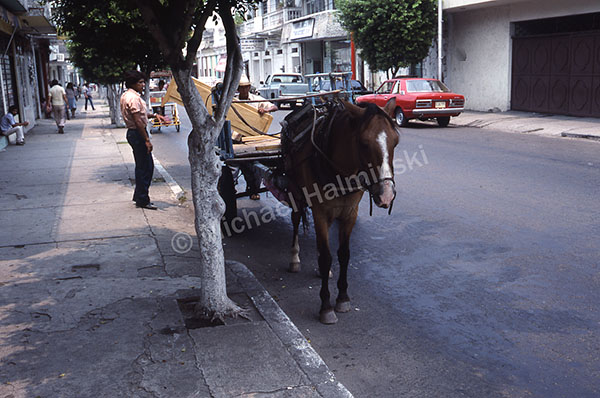 We took advantage of Tapachula's thriving commerce and got the necessary supplies at the central marketplace.
My highlight (pun intended) was finding a human flame thrower.
Next stop Acapulco, then on to Cabo San Lucas.