The town of Stumpy Point is the southernmost village on the Dare County mainland. It borders Pamlico Sound and it's earliest inhabitants may have been Native Americans involved in fishing. Even today, well off the beaten path, Stumpy Point has deep roots in commercial fishing. For 35 years, the town has become known for hosting what has become one of the most popular oyster celebrations in the area.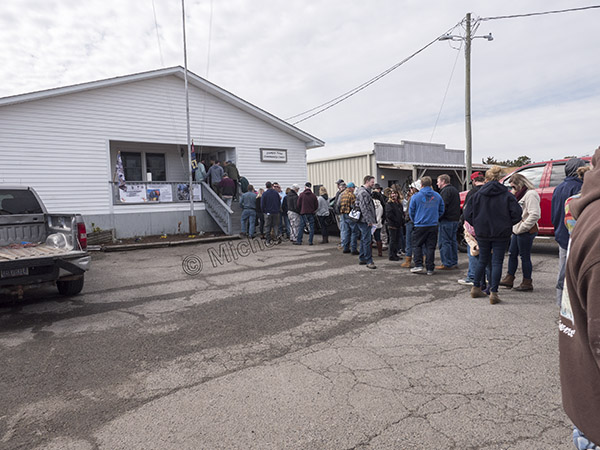 Last Saturday, the Stumpy Point Oyster Feast began at noon, while visitors from near and far lined up outside the community building.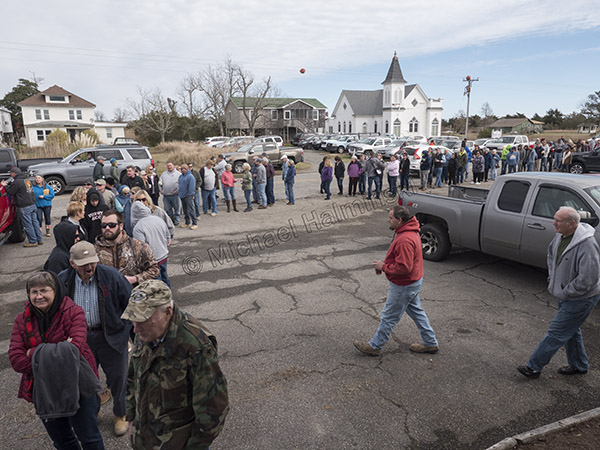 The line was long, but moved quickly.
Inside volunteers dished out a traditional dinner of fried fish and oysters.
An adjacent building was set up with long tables, paper towels and condiments to cater to the most enthusiastic connoisseurs.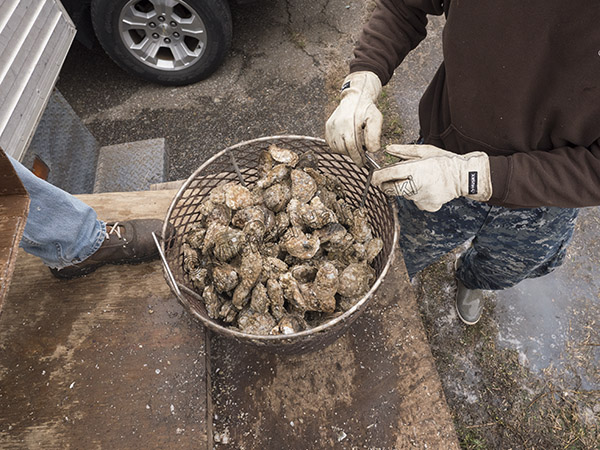 The star of the show was bushels of oysters going into a highly efficient steamer.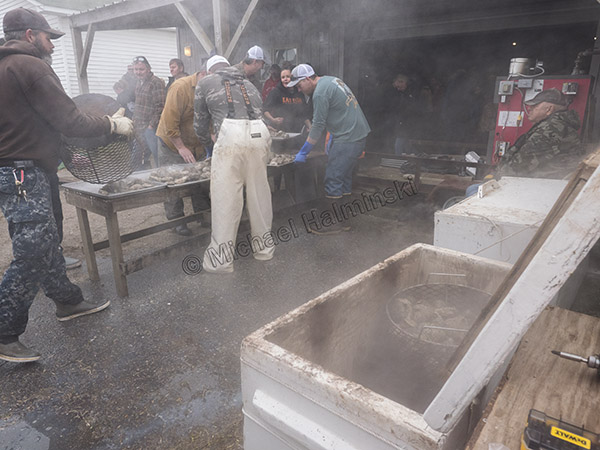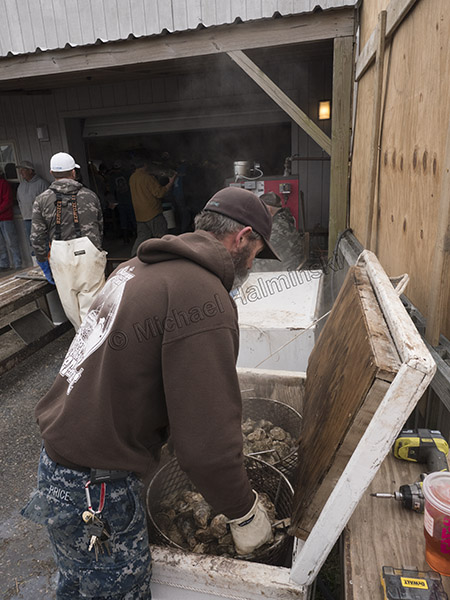 Each steamer box held two bushel baskets.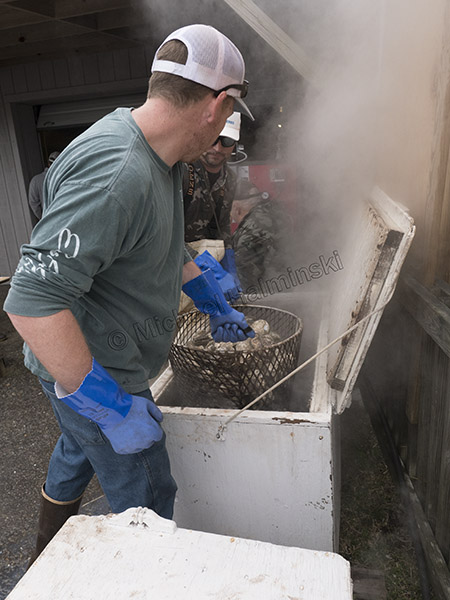 After a mere seven minutes they were perfectly cooked.
The hot oysters were dumped onto trays ready to serve the masses.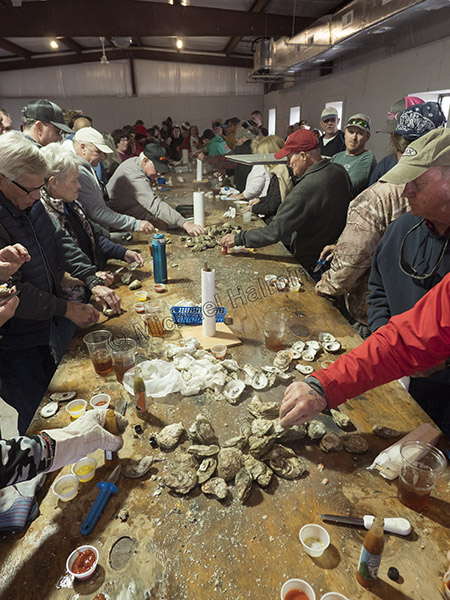 It was an "all you can eat" affair.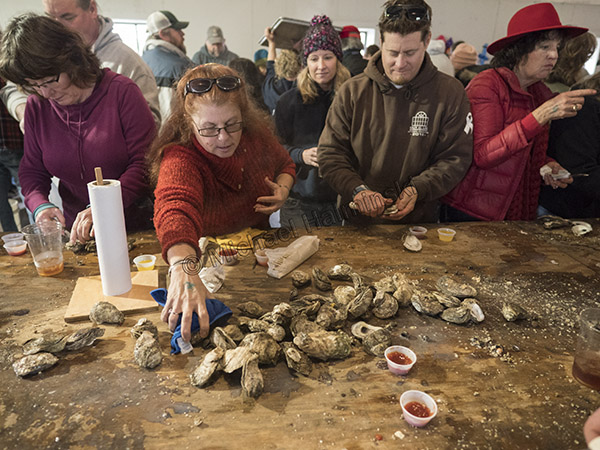 People could't get enough and the steamers kept coming.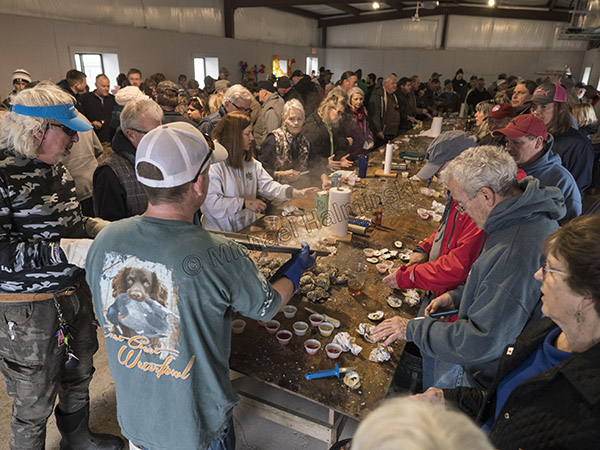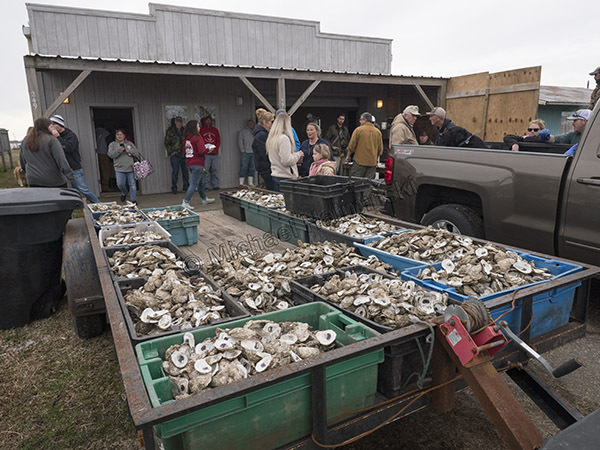 In the end, all the spent shells are recycled back to the sea where new ones will hopefully attach and grow. Providing substrate for new oysters is crucial to their survival and to our enjoyment.