Last week, forecasters predicted a low pressure system to develop into a major winter storm for the east coast. Things turned out as expected with snow dumped to the north of us in dramatic amounts. At home, we had just over an inch of cold rain backed by some gale force winds. Oceanfront properties were threatened by large waves but little damage. Sound front properties saw tide surges of about 3 feet as west winds kicked in.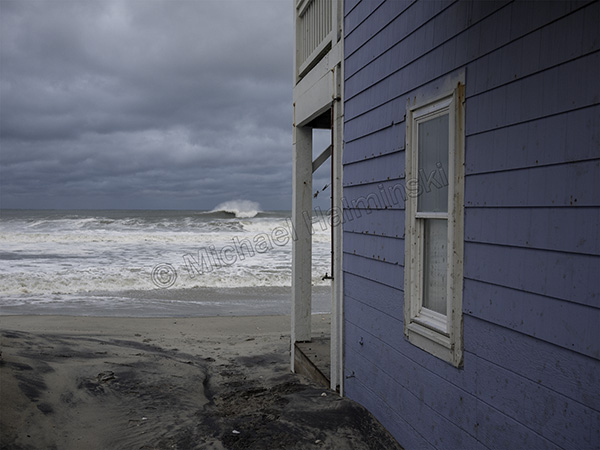 On Saturday the seas were still running with strong westerlies blowing into the swells. This house at Mirlo Beach was awfully close to the action.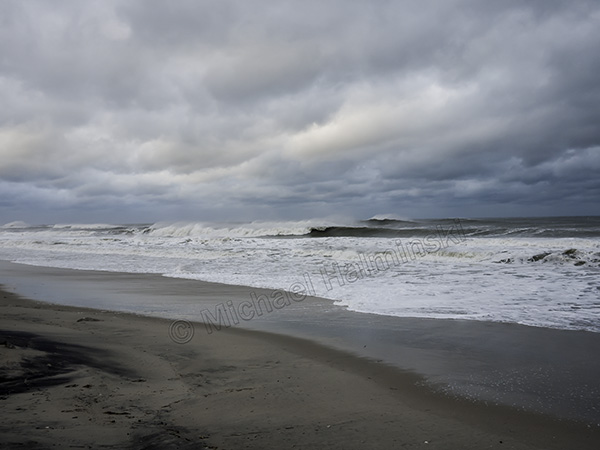 The surf and clouds were stunning.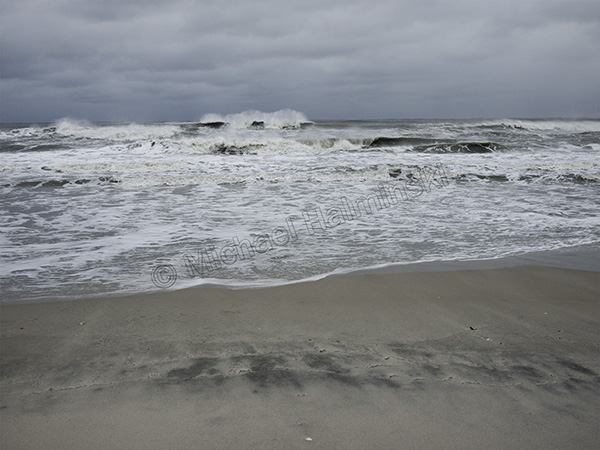 Wave tops were feathering nicely.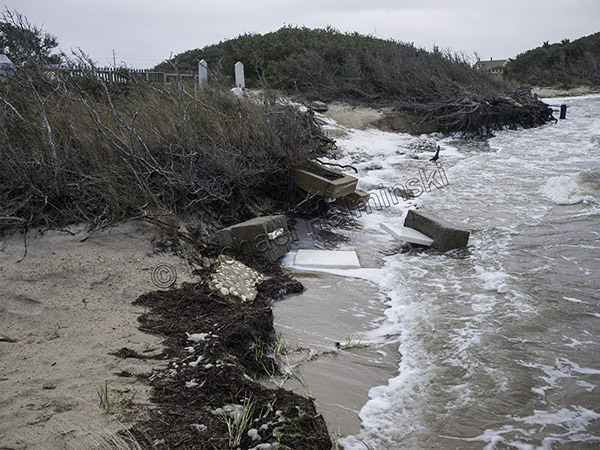 Sadly on the sound side, seas were once again beating the shoreline at an old family cemetery in the Salvo day use area. Headstones and crypts were inundated and falling in the water. Other than that, this winter storm posed no serious problems.
The biggest winter storm I've seen here occurred 35 years ago in March of 1980. A coastal low was right on us as temperatures plummeted below freezing, accompanied by a foot of snow with northeast winds gusting to a hundred miles an hour. The blizzard brought white out conditions with zero visibility. Sea tide mixed with floating ice and snow flowed through Rodanthe.
Bruce Midgett rescued Robin Gerald from his old house surrounded by 3 feet of tide and drove him to higher ground.
The Queen Cottage was one of the few oceanfront houses in north Rodanthe. I took this picture from the roof of my place with a 400mm lens. The cottage was eventually washed away in a later storm and no longer exists.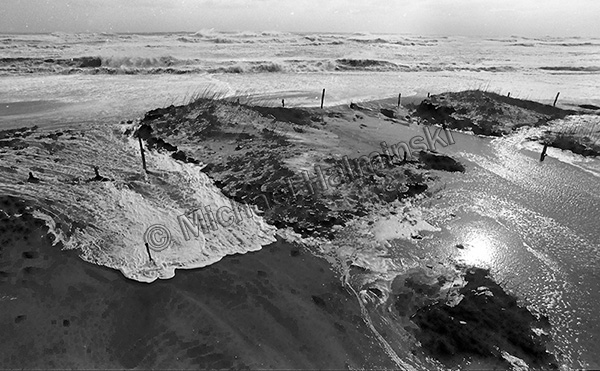 As seas washed around the Queen Cottage, I shot this picture from the deck. The ocean was breaking all the way to the horizon.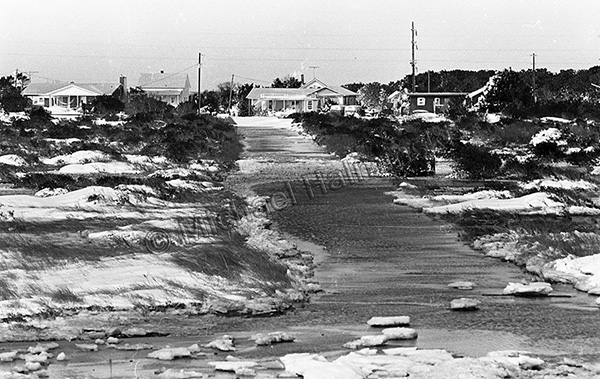 Looking back from the Queen Cottage I photographed my house amid streets of sea water and ice.
I had never seen a storm like that before, nor have I seen one quite like it since.