Harry Midgett was Irvin's father. He was one of those locals that had the ocean in his blood. He was a commercial fisherman as long as I knew him. I remember him mostly through his boat called the Mojon.
Mojon sat at the creek in Rodanthe for two or three years. If he wasn't out fishing in the sound, he was working on that old wooden trawler. I was fascinated with the array of fishing gear, lines, outriggers and nets. To my eye, the equipment looked chaotic. But to the fisherman that used it, each piece had a function, and putting it in order could turn chaos into a livelihood.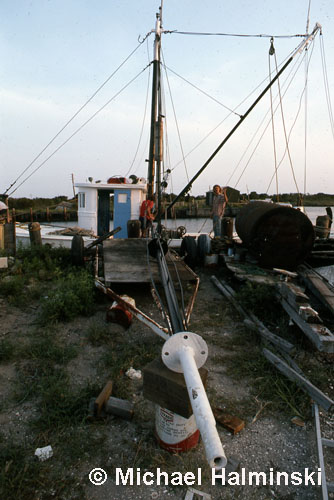 Irvin and Robin on Mojon at the Rodanthe Creek, 1977.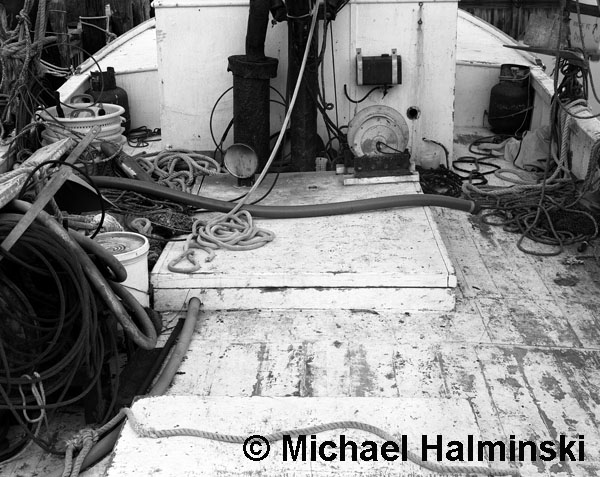 The deck of Mojon shot with my large format camera.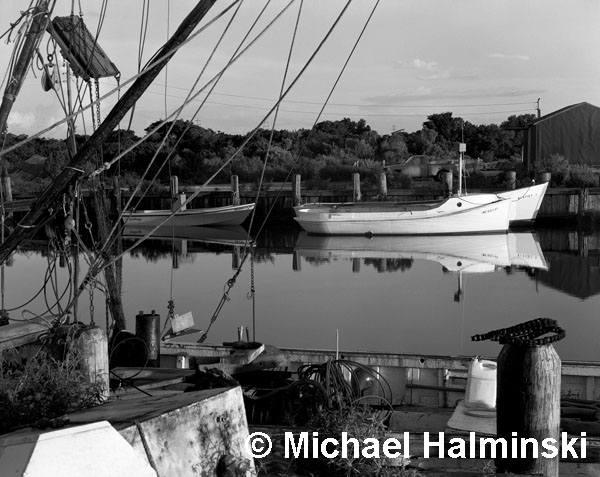 This shot was taken looking south, through the rigging of Mojon at the Rodanthe Creek. Collins and Belton Gray's longhaul boats sit rafted across the harbor.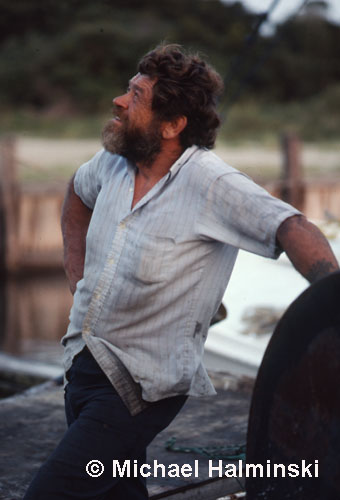 Harry Midgett in 1977.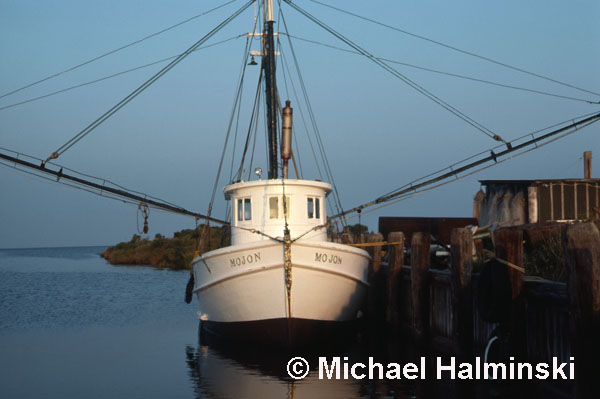 Harry moved Mojon from Rodanthe to Ocracoke. He was down there shrimping. The boat was tied up at the Park Service docks. My recollection is that the dockage was free for two weeks at a time. At the end of that time, he'd untie her and depart for sea. Then he returned, and tied up for a couple more weeks. He and Mojon were quite a hit with tourists looking for some local color.
Harry eventually took Mojon into the Gulf of Mexico were he continued to fish until his passing 15 or so years ago.