My house sits on acreage bordering the Pamlico Sound. Much of it is salt marsh that blends into slightly elevated land with natural vegetation, including live oak, red cedar and yaupon holly. I built my own house there and have lived on the property for 37 years.
I bought the land from the Clarence E. Midgett estate and have Midgett family members living all around me.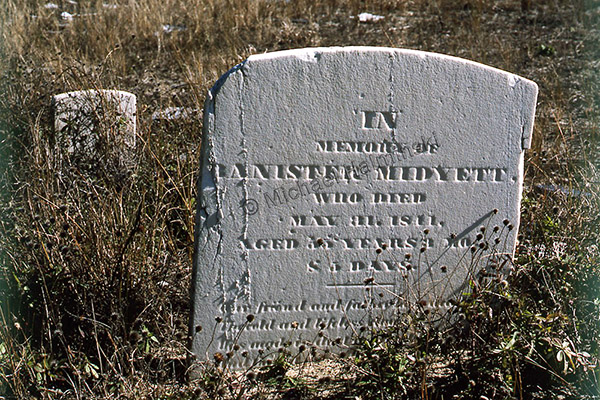 I've enjoyed the natural setting and history here. Early on I admired a nearby grave. Banister Midyett's headstone stands just a few feet over my north property line. He was born February 26, 1786 and died May 31, 1841 at the of age 55. He reportedly fathered 18 children. The name of Midgett has morphed into different spellings throughout history, but they would all seem to be related. They may have been among the first Europeans to settle Hatteras Island as shipwreck survivors.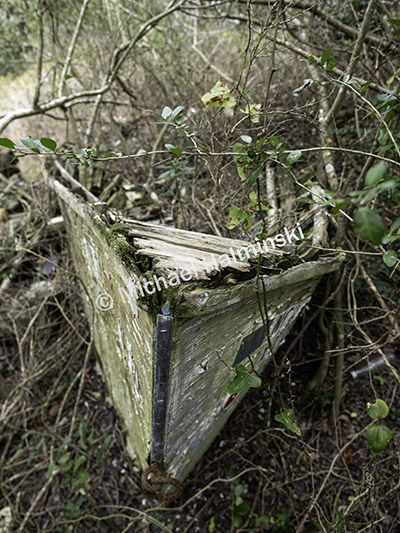 Another artifact close to my home is a disintegrating wooden skiff, tangled in overgrowth. There would be some captivating stories if it could talk. It likely belonged to I D Midgett, who passed recently at 92 years. He was the quintessential Hatterasman, making his living on the water as a ferry boat captain and commercial fisherman.
They built this structure to store fishing gear and a place to bring in the daily catch. The past few years it has seen very little use. Locally, commercial fishing has become an anachronism.