April of 1987, I was putting finishing touches building my house in Waves, when I got a call from an old friend. For several years he'd been sailing the Caribbean as captain of Challenge, a beautiful 70-foot sloop. Owner John McVie wanted the boat relocated to the west coast so Trent asked if I would crew. I jumped at the once-in-a-lifetime opportunity. It was also a chance to explore new photography.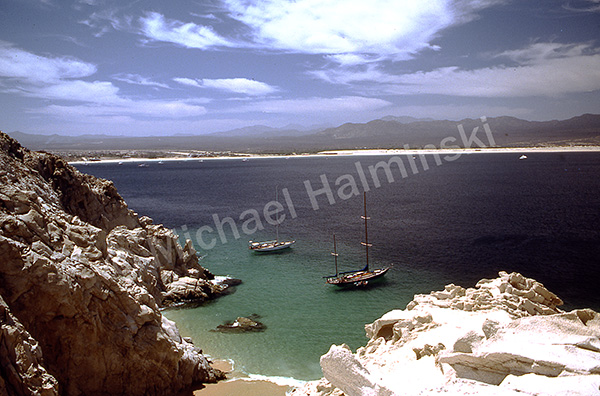 After going through the Panama Canal, we sailed up the west coast stopping intermittently. Here we are anchored at Cabo San Lucas at the tip of Baja, alongside an 80-foot ketch called Escapade.
Next day as I walked a Cabo beach, I shot this cruise ship that had just departed. My former agent, SuperStock had sold this image for me internationally a number of times.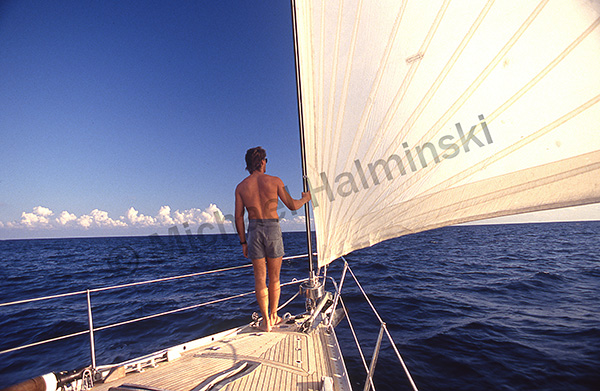 The following year, we delivered Elysian, a 53-foot Swan, round trip between Fort Lauderdale and Connecticut. On the south bound voyage, I photographed Dale Parker as we entered tropical waters off Florida. It too, became a lucrative stock photo.