For the past 44 years, the Dare County Arts Council has announced a call for entries for the Frank Stick Memorial Art Show. It's the longest running visual arts exhibition in the county. Frank Stick was a renown Outer Banks artist, a preservationist and was instrumental in having Cape Hatteras designated as our first National Seashore.
I've made a piece for nearly every show. This year there were well over a hundred entries, with an award for Best in Show. There are also 4 Excellence Awards, 3 Honorable Mentions and a People's Choice award.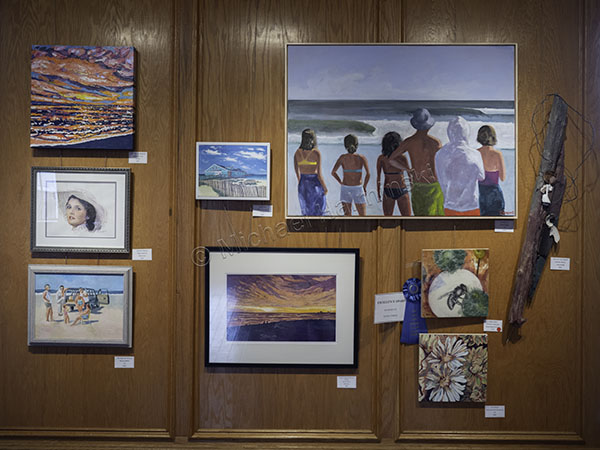 Many of the subjects are Outer Banks oriented.
Ray Matthews is a master printer. His photograph of an aerial view at Hatteras Inlet was brilliant. He's inspired me since we first met in 1973.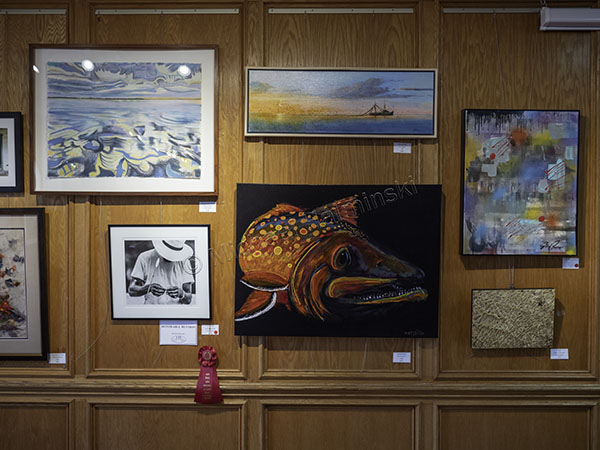 I had a difficult time deciding on a People's Choice, but ultimately went with James Perry's mixed media abstract on the far right. I was taken by his use of shapes and vibrant colors.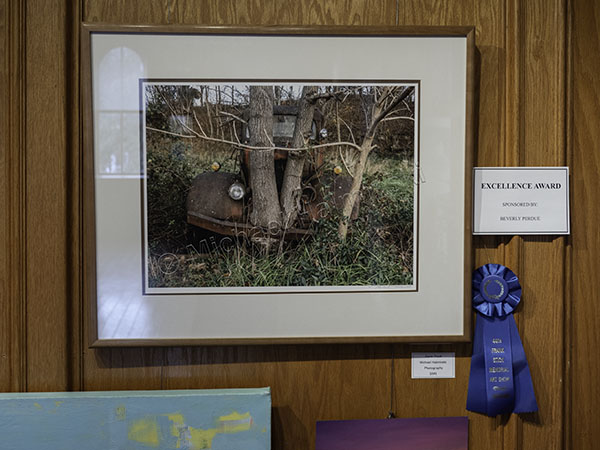 My entry was a 23×28 framed photograph of a Farm Truck taken last November in the hills of Virginia, near Shenandoah National Park. It earned an Excellence Award and added another ribbon to some that I've acquired over the years.