One of my favorite festivals on the Outer Banks is Day at the Docks. Held in Hatteras Village every September, it originated as a way to jump start the economic and general interest in that town, after being devastated by Hurricane Isabel. I photographed it as a magazine assignment in 2005, and have attended ever since.
This year, it was held on a beautiful Saturday, September 18th, with lots of exhibits, demonstrations and activities, mostly related with working on the water. Events like the concrete marlin contest, mullet throwing, survival suit race, seafood chowder cook-off and kids fishing tournament are popular, as are the seafood cooking demonstrations by local chefs.
You can make your own fish print t-shirt.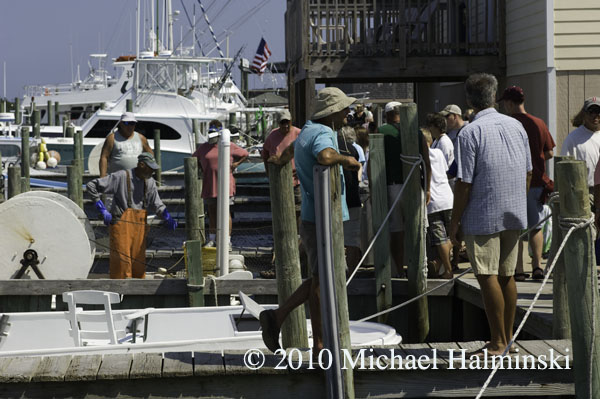 Mingle with fishermen and boat captains on the dock.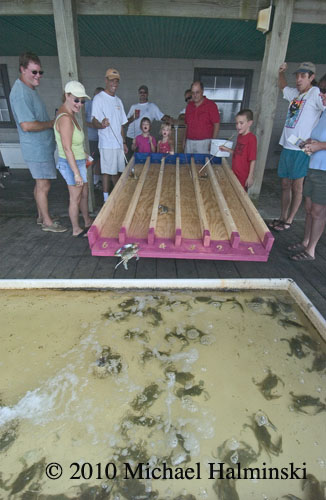 Watch the crab races.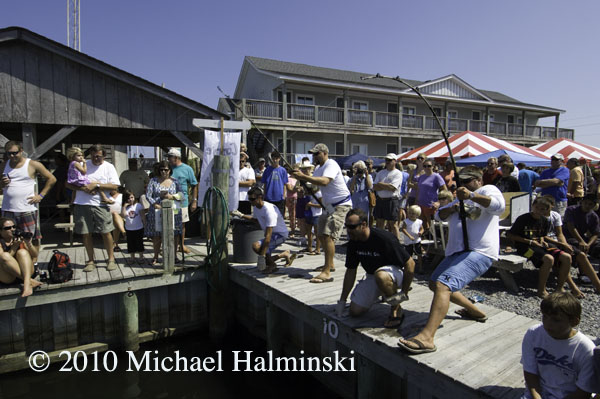 Contestants reel in concrete marlins for prize money.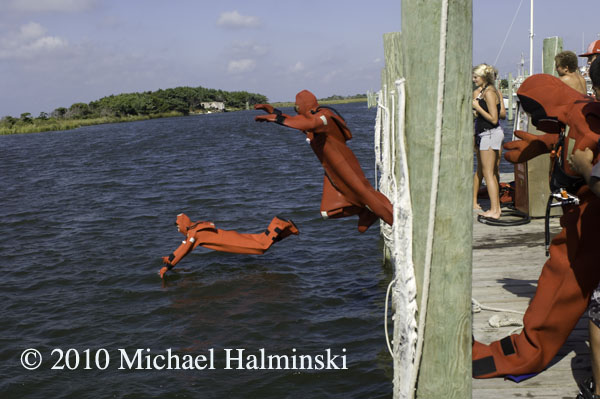 The survival suit race is quite the spectacle.
Nicholas Midgett and his freshly caught pinfish.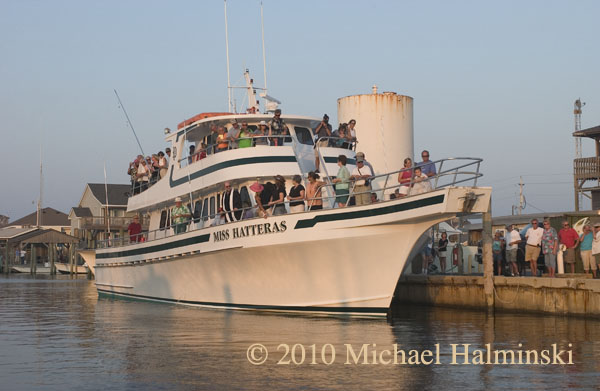 The headboat, Miss Hatteras sits at the dock for the blessing of the fleet.
Day at the Docks has grown each year, and is a fun way to spend time with family, friends and community.
So if you're in the area next September, I highly recommend checking out the waterfront at Hatteras Village.
http://www.dayatthedocks.org