Things are calming down quickly. The rain has abated, and the sound tide has rolled moderately enough to not flood my workshop under the house.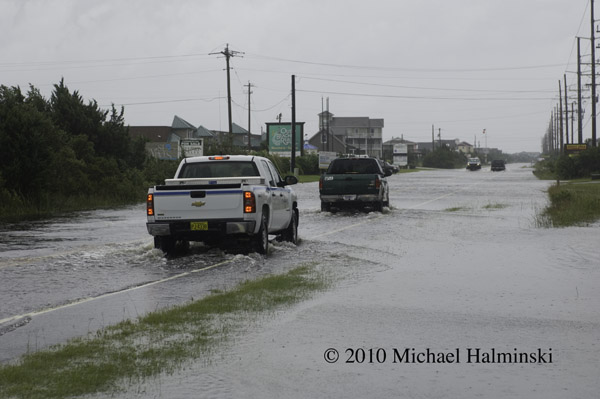 The beach was a sight to behold, blown clean by wind and tide. Enormous waves breaking into the offshore wind.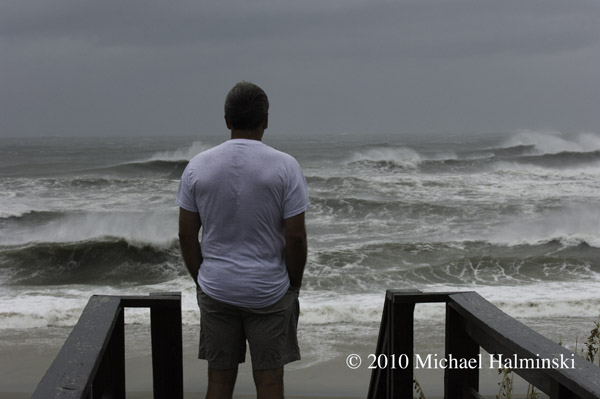 Ray Murray checks the surf after Hurricane Earl has passed.