The final situation here was not nearly as bad as we were anticipating. Over wash on the oceanside was minimal, as was the moderate 4 foot surge from the sound. Other than some broken branches and debris in the yard, most everything is okay.
Everywhere are signs of the power of nature, and it could have been so much different had Earl been any closer.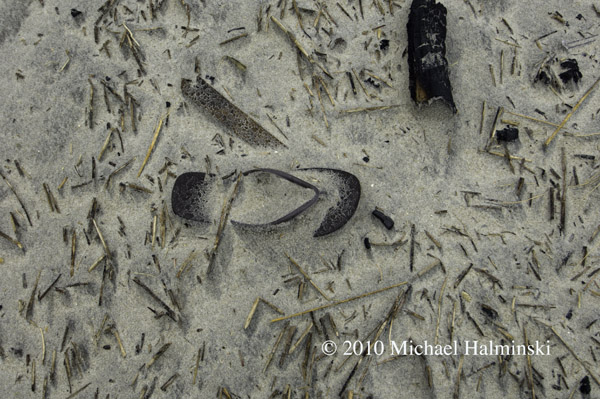 Serendipity is still snug on its new location.
Before the storm, these steps at Mirlo Beach were touching the sand.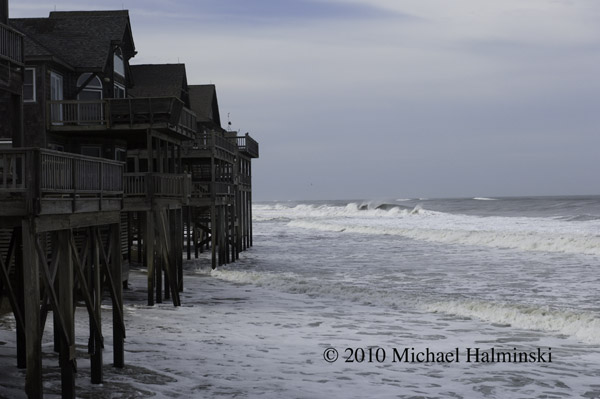 The oceanfront at Mirlo Beach almost always receives the highest impact. With one of the highest erosion rates in the state, it's probably not long before these homes succumb to the ocean's power. Yesterday the county just re-condemned three more properties.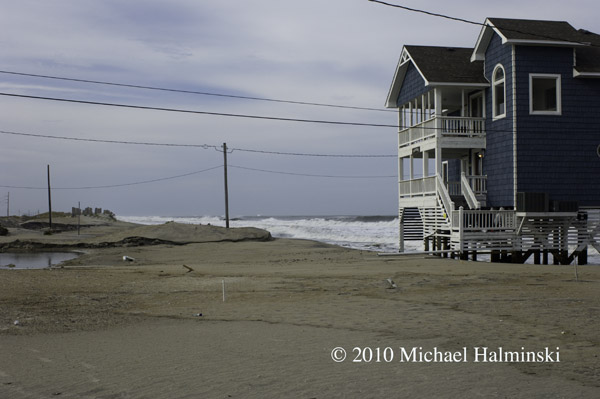 The northern-most cottage, Tailwinds is nearly on it's last legs.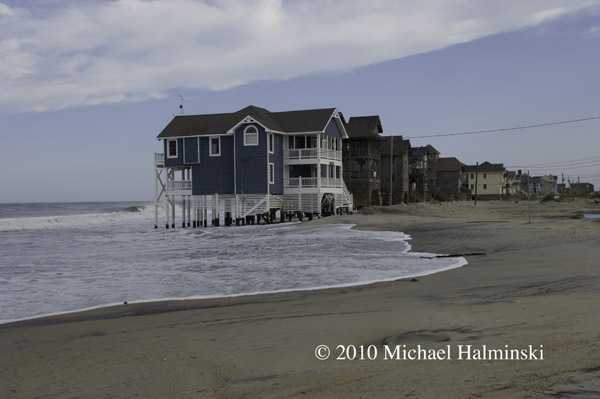 Looking at the S-Curve area, the scene is not as bad as anticipated.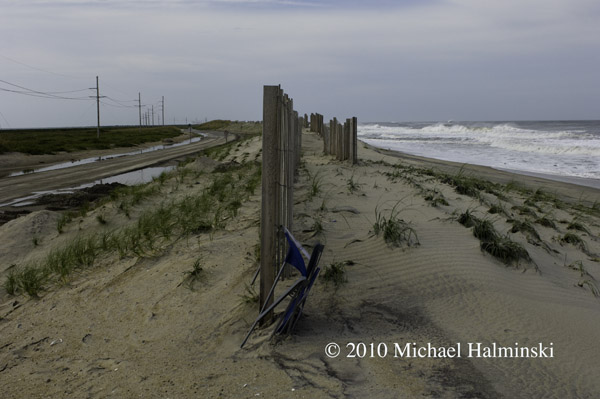 Two days ago, I would have bet money that this sand fence and dune would be completely washed away, along with some highway pavement. This being intact sums up our good fortune with Hurricane Earl.
NCDOT did not waste any time going to work clearing the highway. This morning at 7 AM, the road was opened to traffic for the big Labor Day weekend.
But be careful about which salt water swimming pool you dive into…..