With nearly all the net gathered back in the skiff, the only part remaining in the water is the bunt, or the bagging end of the net. This is where the catch is contained.
The Gray boys tighten up the bunt, as the oils in the fish cause a slick on the water. Left to right is Belton, Collins, Belton Jr. and Charles Farrow.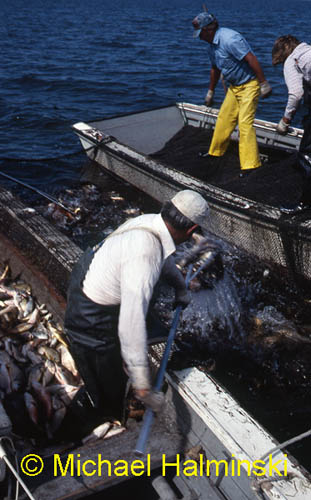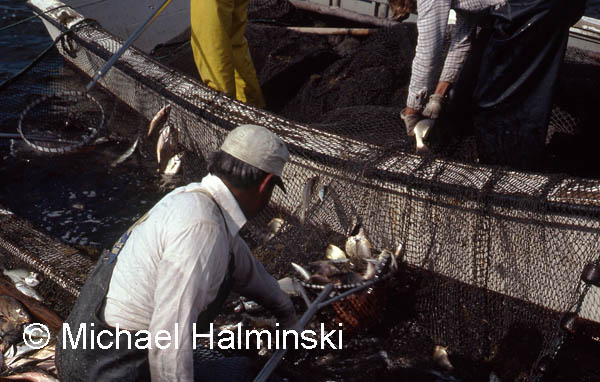 Using his dip net, Collins Gray harvests the catch.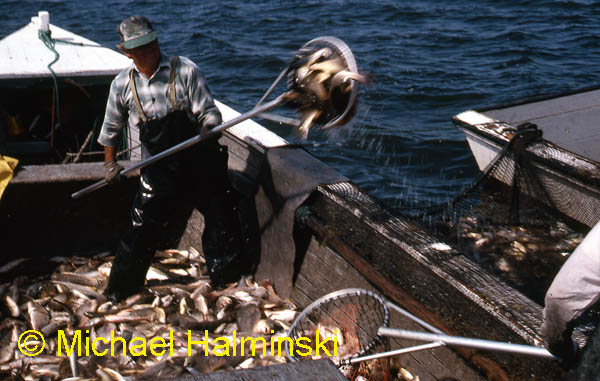 Belton Gray bails fish into the bow of the boat.
Now the fish are 2 feet deep in the bottom of the boat. They continue scooping fish. The high point of the day, I am amazed at what I see. It is one of the most incredible things I have ever experienced.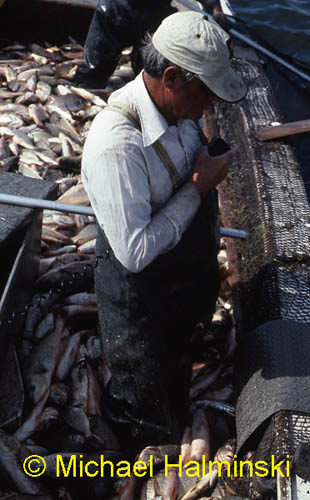 Knee deep in croakers, Collins radios Dale Midgett at the fish house in Rodanthe that they'll be coming in with about 100 boxes. At 100 pounds a box, that's 10,000 pounds of fish.
Belton coils the anchor line for the ride back to the creek.
At the fish house, the Gray boys pack out, with Belton Jr. working the boat.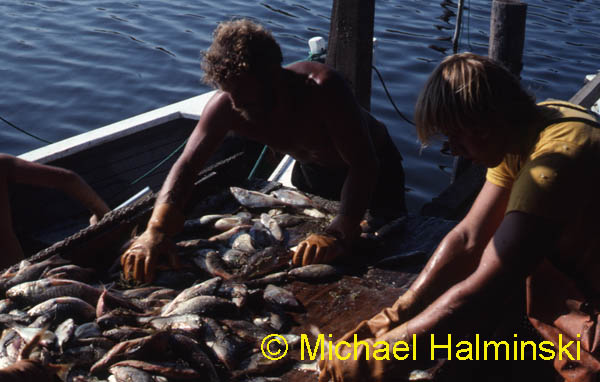 Larry and Dale work at culling the catch.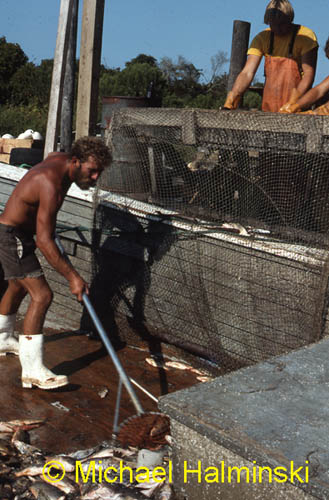 In his Wanchese bedroom slippers and barefoot, Larry Midgett cleans up the last of them.
Those Gray boys really knew how to catch fish.