Yesterday morning I heard that the yellow house at the end of Buela O'Neal Road had just fallen on to the beach. Of the latest casualties, this is one of the older ones, a modest beach box. It may have been built in the 70's or early 80's. There was a light rain coming down, but I went to look anyway.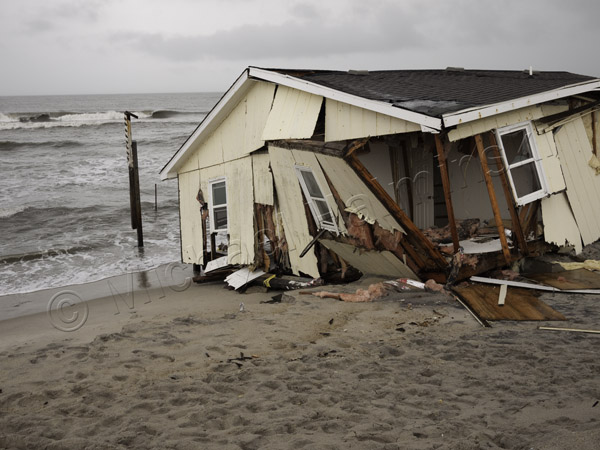 The owner had been working with local government and Park Service officials on trying to save the house. His insurance company would not help. In order to collect through the federal flood insurance program, the structure has to have been already damaged or destroyed by flood (encroaching sea) before collecting. I hope this owner was covered.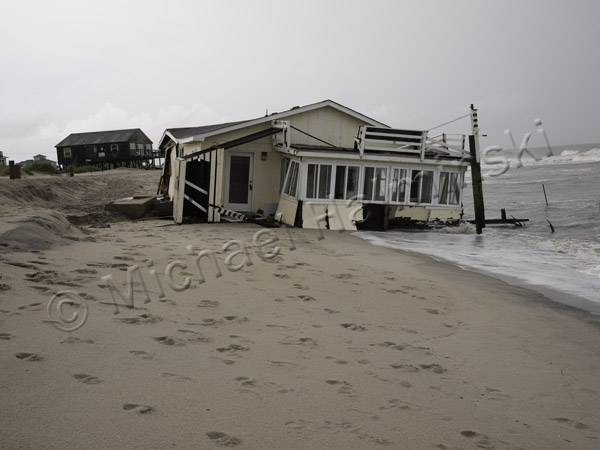 Now the remnants will be all over the beach, creating an unsightly and potentially dangerous condition. This is nothing new. It happens time and again. There is little incentive to save these imperiled structures.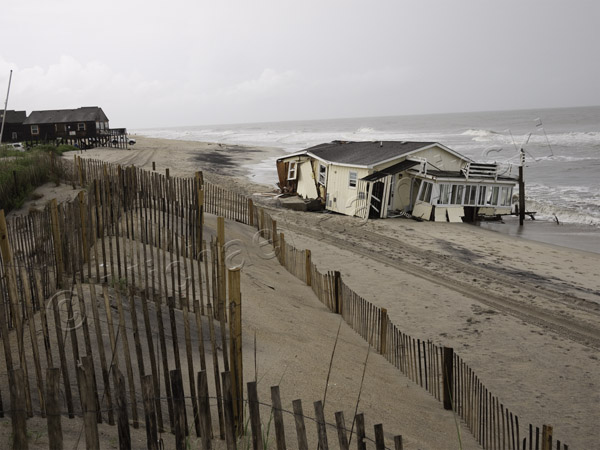 There is something wrong with the system that repeatedly allows this to happen.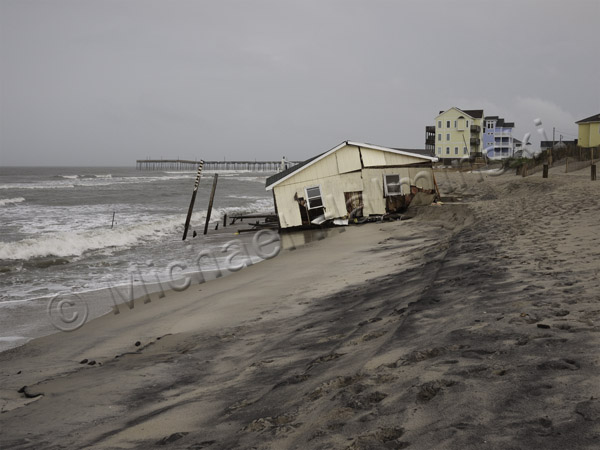 This is the view looking to the south toward the Rodanthe Pier. So much for our pristine beach.