For most, the holiday season ends with a celebration of New Year's Day. But in the villages where I live, many of us extend the festivity to  another lesser known holiday. Old Christmas is a remnant of the Julian carried over to the Gregorian calendar. In Rodanthe it occurs the first Saturday after New Year's Day, has a local history dating back a couple hundred years, and is celebrated at our community building.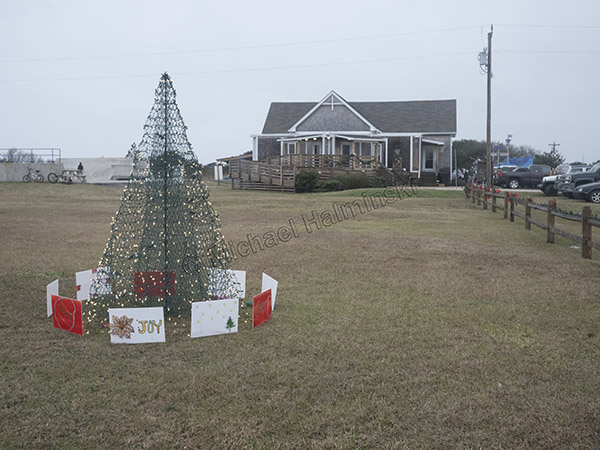 Originally an early 1900's schoolhouse, the building has been renovated and expanded to serve the community.
Festivities start with the oyster shoot where participants fire shotguns at paper targets. Whoever has a pellet closest to the bullseye wins a bag of oysters.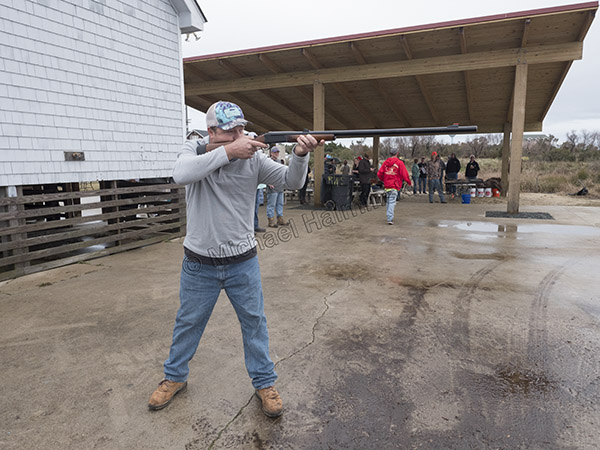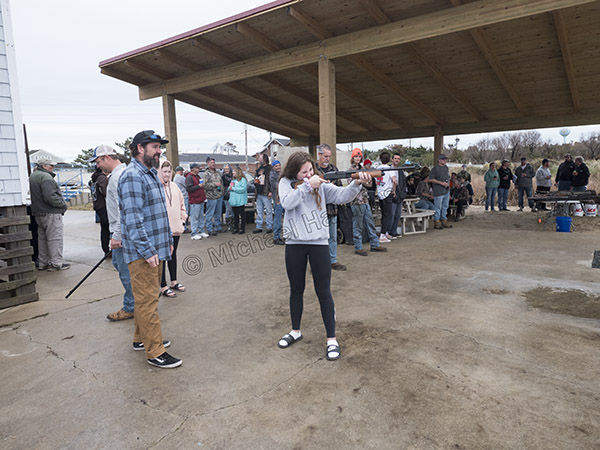 Folks mill around and wait for their turn to shoot.
Young Owen O'Neal tries his luck at a bag of oysters. Old Christmas has long been part of his family heritage.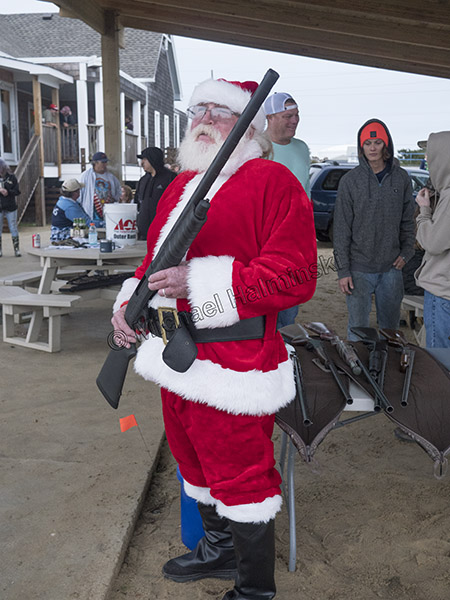 Santa wants a bag of oysters too.
Skating is an activity recently added to the events.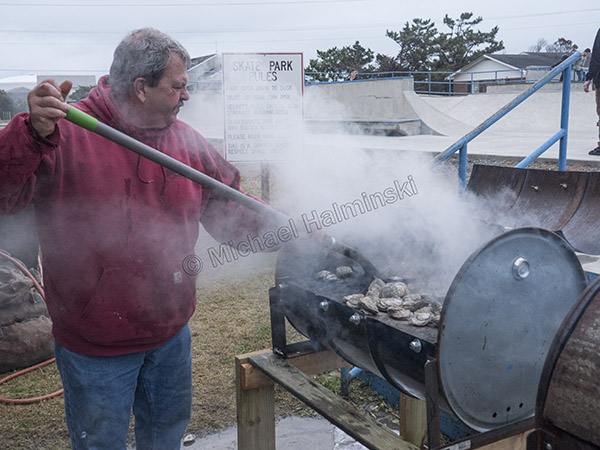 Joey O'Neal shovels oysters roasting on his homemade grills.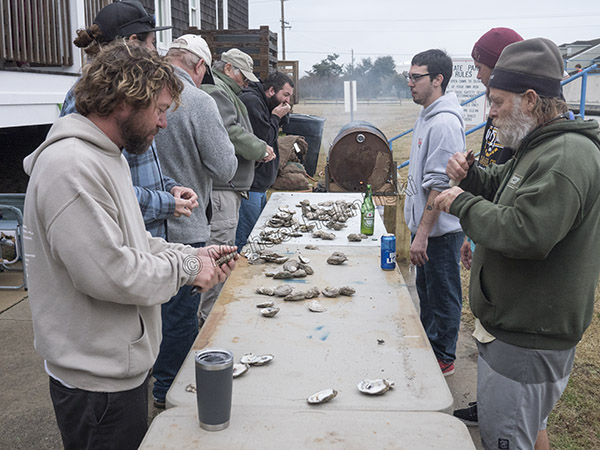 Eddie O'Neal and Eric Anglin are some of the first to shuck a few.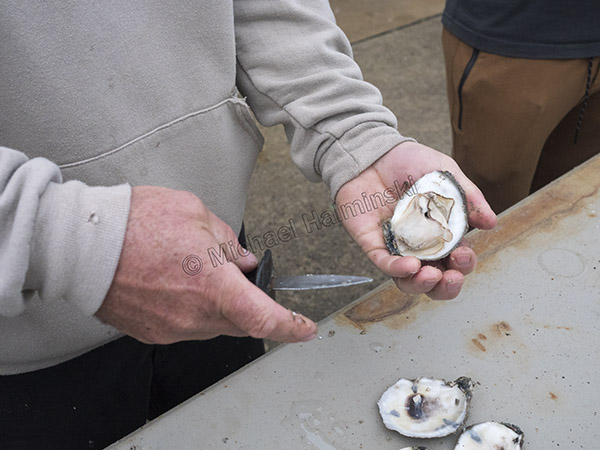 Empty shells begin to pile up under the table.
                                      Phillip Beck shucks one out for a youngster.
Cooks in the kitchen prepare a traditional meal of stewed chicken and pie bread.
The deserts are to die for!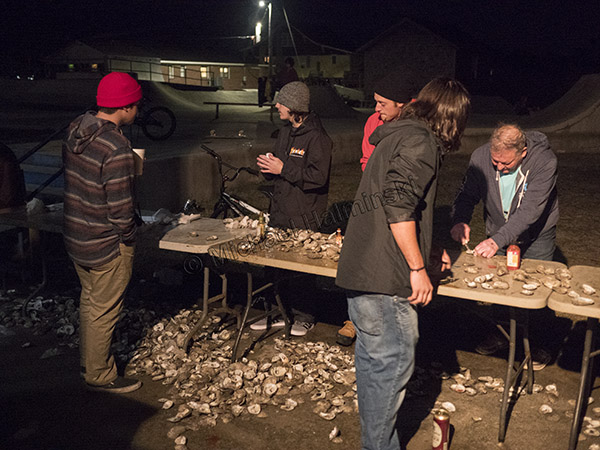 By the time night falls, the shells continue to fall.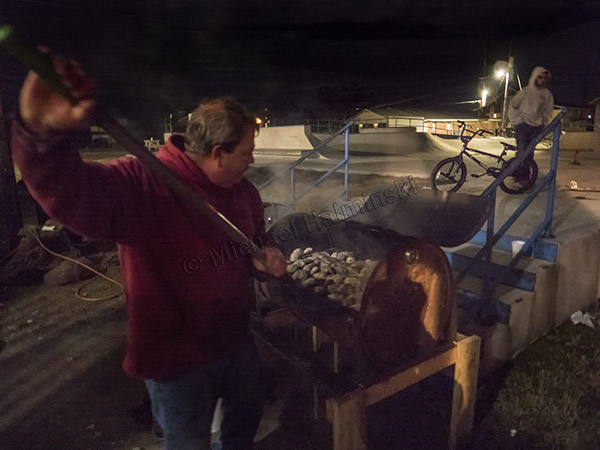 Joey has gotten his groove on the grills. I'd give him an A+.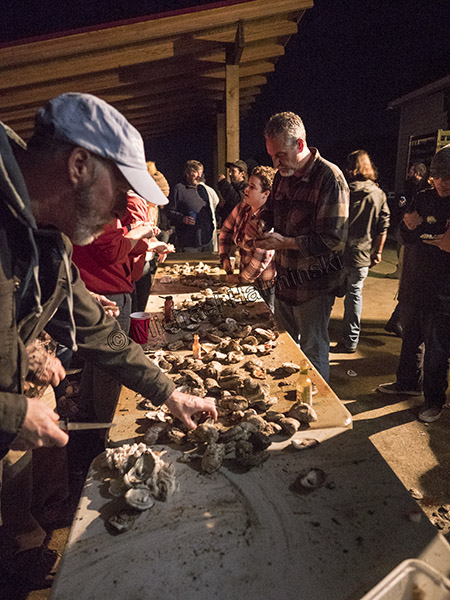 Back inside, the band Chicamacomico plays on in anticipation of Old Buck.
Justin O'Neal prepares the legendary bull before entering. Like ancestors before him, Justin has become Old Buck's latest caretaker.
The appearance of Old Buck is an evening highlight.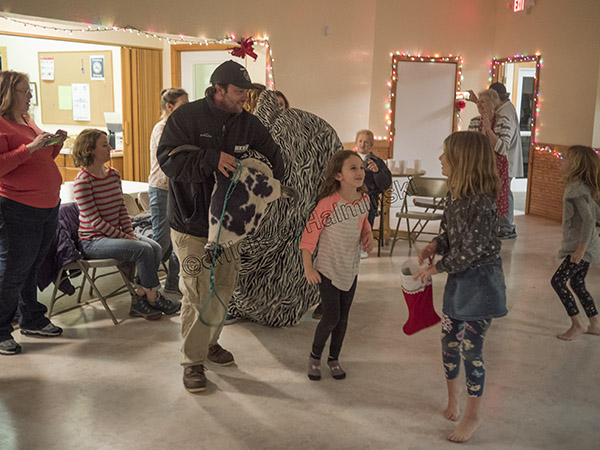 Kids love meeting him.
Briggs McEwen sets his son on Old Buck's back for a fun ride. But as soon as he came, he's quickly gone for another year.
    In the end, I asked if Old Buck needed a ride home, so we loaded him into the back of my Toyota. It was another Merry Old Christmas!