A week ago I sat at the Tiki-Ti bar in Los Angeles watching a bartender making tropical drinks, like Hurricanes.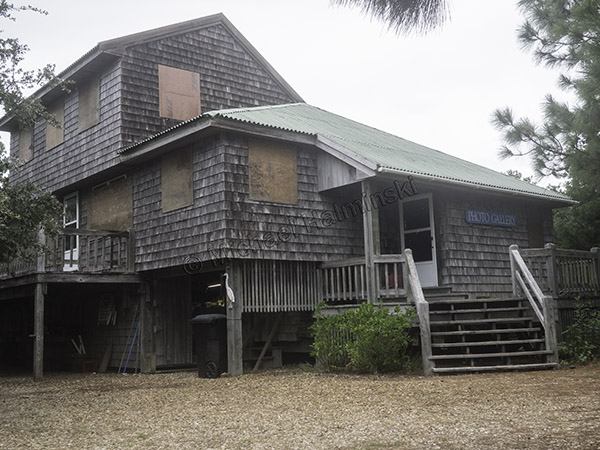 Today I'm sitting in my house in the fringes of Hurricane Florence. What a difference. Real hurricanes spawn emotions like no other. Preparation is tedious and keeping updated on the storm essential. But at some point one must cross the line of either staying or evacuating. It's a serious decision to make. Based on all the information I could process on Florence, I decided to stay.
Yesterday was gorgeous with big puffy clouds and building surf.
Today is much different as weather rapidly deteriorates.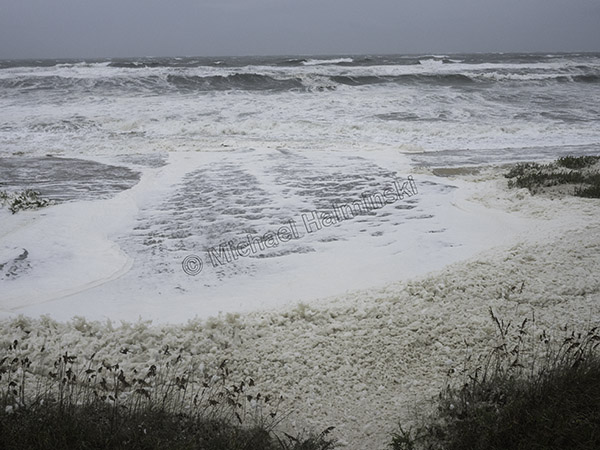 Highway 12 has no traffic and almost everyone's gone.
At noon the eye of Florence was right below Cape Hatteras and moving in on Wilmington.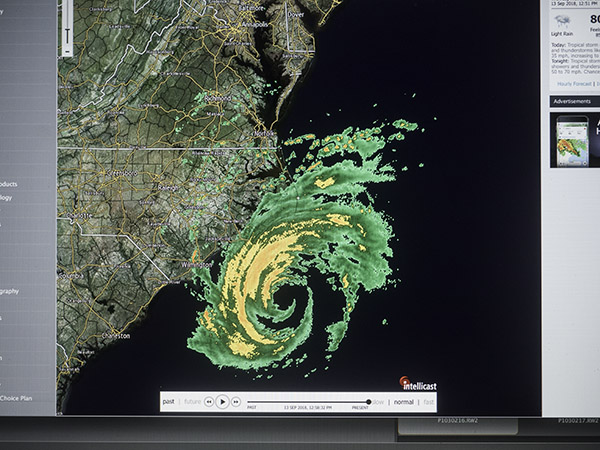 By the end of the day, strong winds from the east had lowered the Pamlico Sound behind my place by about 4 feet.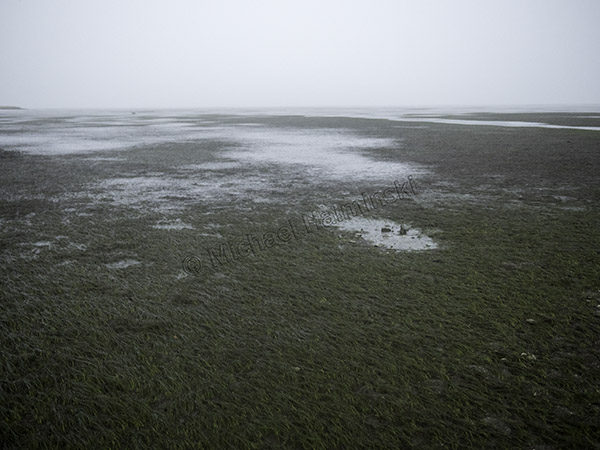 Overnight was wet and windy, though not extremely so. Barometric pressure never went below 1008 millibars. The bullet dodged us. Next morning the first place to look is Rodanthe Pier. It always was the go-to spot and still is. I hope this isn't last legs for our local hangout. It's a constant maintenance pit.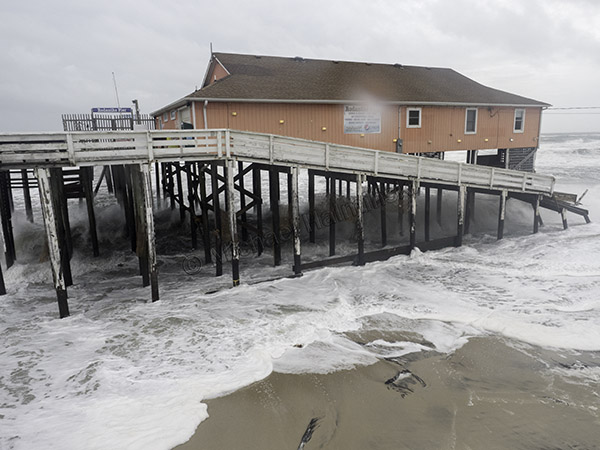 This swirling environment is also tough on a new Leica lens.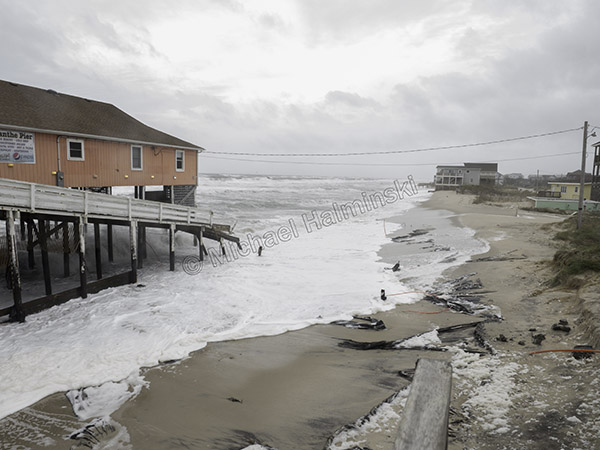 The erosion around the fishing pier has accelerated in the last few years, and it doesn't resemble anything like it was 30 or 40 years ago.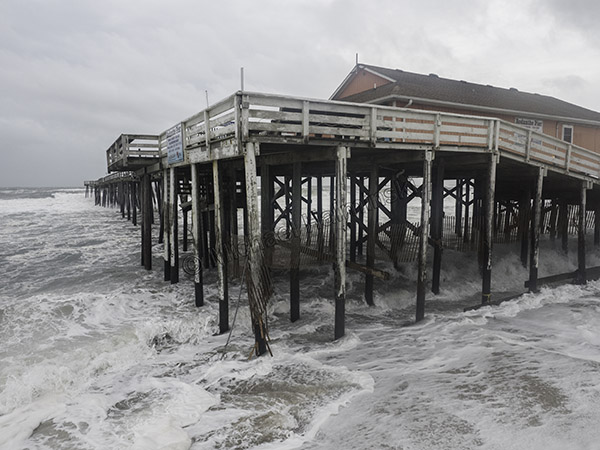 It appears the pier itself has basically been spared this time.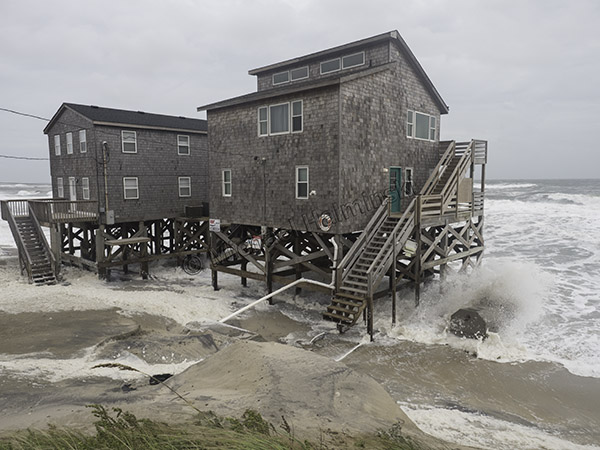 Meanwhile in North Rodanthe the beach continues its retreat.
The beach in Salvo remains broad and more able to sustain nature's onslaught.
What's next, take down the plywood already?