Some of my first memories living on Hatteras Island involved surfing next to the Salvo shipwreck. Locals referred to it as the Richmond. It was, and still is an iconic feature of the village. Over the years, even surrounded by tumultuous seas, it has held fast and never budged.
According to state records it is the remnants of the Pocahontus, a Civil War transport steamer that wrecked during a storm in 1862.
I go to it regularly, sometimes checking the waves, to meditate, relax or take some pictures. Last Saturday I did just that. It was a beautiful day, waves rolling in with four cormorants perched on it.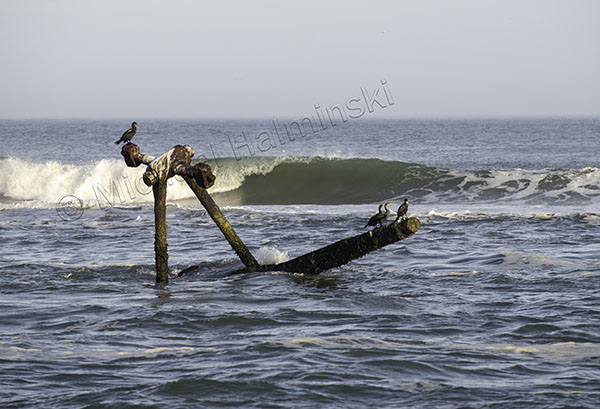 Early Sunday morning an approaching front brought gale force winds. Anxious to see the transforming ocean conditions, I drove out on the beach to see how it looked. Hunkered in my truck, I photographed the wreck through a windswept downpour. 
I shoot impulsively. So could these be my last photographs of 2021?
Maybe not!