Cape Hatteras is well known for it's proximity with the offshore waters known as the Graveyard of the Atlantic. Over the centuries there have been numerous documented shipwrecks and loss of life. Most of these have been weather related incidents, but some were a result of German U-Boat activity off our coast during both world wars.
One of the most notable was the daring rescue of 42 British sailors by personel from Chicamacomico Coast Guard Station in Rodanthe. On August 16, 1918, the tanker Mirlo, carrying a load of fuel for the war effort in Europe, was struck several miles offshore by a torpedo fired by the U-117. The explosion split the tanker in two, setting the sea aflame.
Hair-raising details of the event can be found at www.Chicamacomico.org
The Mirlo Rescue was led by Captain John Allen Midgett, the officer in charge at Chicamacomico. He was accompanied by 5 surfmen: Zion Midgett, Arthur Midgett, Prochorus O'Neal, Clarence Midgett and Leroy Midgett. They were all awarded Gold Lifesaving medals from the British Government and the American Grand Cross of Honor. It has gone down as one of the most heroic rescues in the history of the United States Coast Guard.
As a former president and board member of Chicamacomico Historical Association, I attended the recent centennial commemoration of the Mirlo Rescue.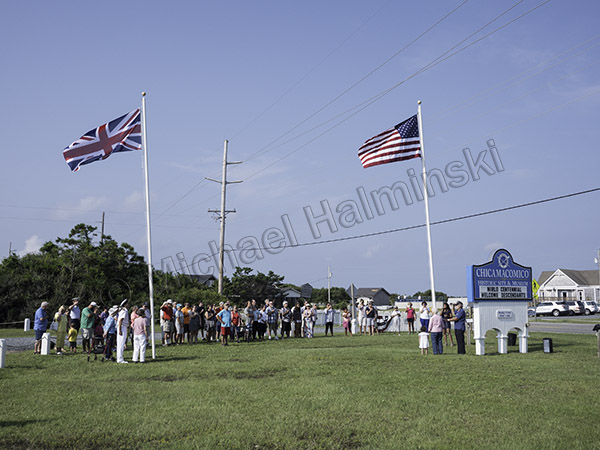 The day began with the raising of colors of Britain and the United States.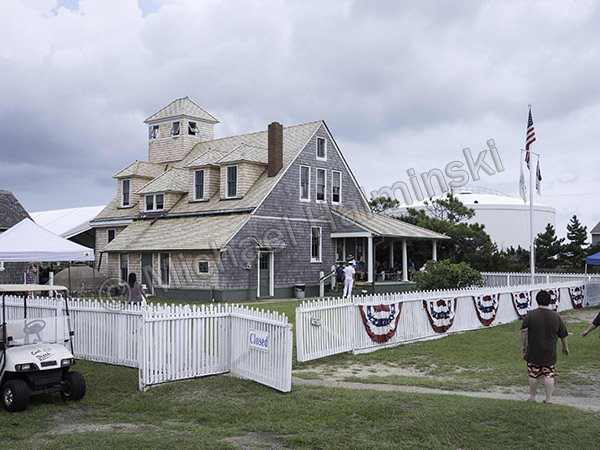 Chicamacomico Station was all decked out.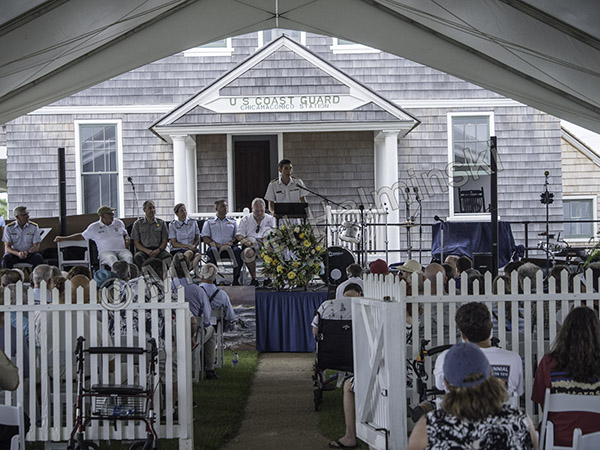 Dignitaries representing the British Government, U.S.  Coast Guard and descendants of the rescuers and were on hand to pay their respects.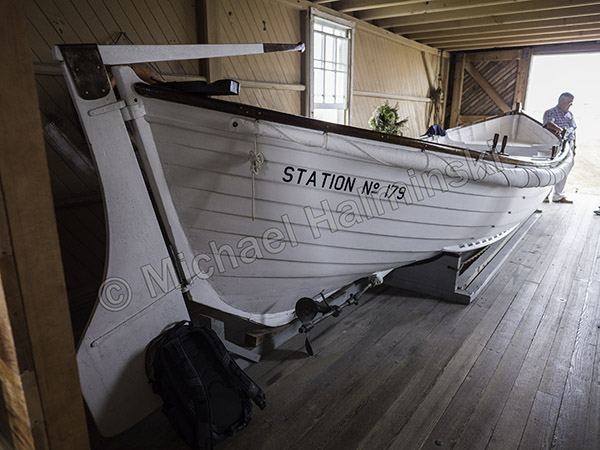 The newly restored Bebe-McClelland Surfboat used in the rescue was on display in the original 1874 station.
The event was culminated, as reenactment surfmen carried a wreath on the beach cart out toward the ocean.  At the same time the U.S. Coast Guard out of Elizabeth City Air Station conducted a flyover.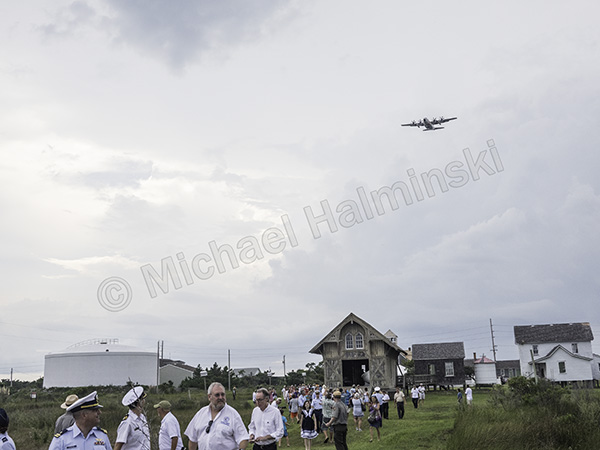 The wreath was then transferred to the Chicamacomico Water Rescue Team's jet ski, and handed over to an awaiting Coast Guard vessel.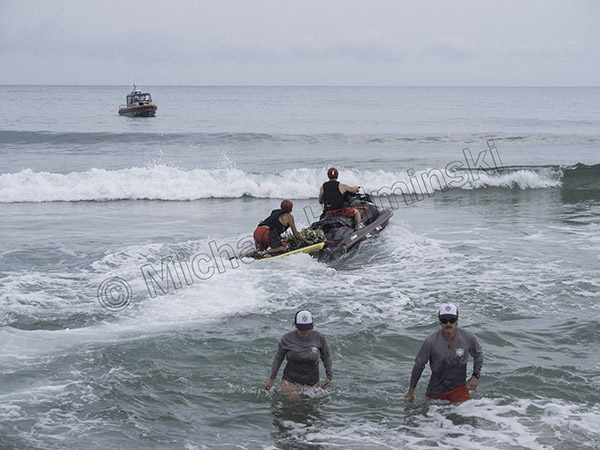 The Coast Guard then committed the commemorative wreath to the sea, miles offshore at the site of the famous Mirlo Rescue, a hundred years to the day.
In a final tribute: Left to right.                                                                                                               David Hallac, Superintendent Cape Hatteras National Seashore.                                                     Admiral Todd Sokalzuk, Deputy Commander U S Coast Guard Atlantic Area                         Colonel Laura Fogelsong, U S Air Force retired and great grand daughter of John Allen Midgett Commander Richard Underwood, British Royal Navy                                                               Matthew Shepard, Chaplain U S Coast Guard Base Elizabeth City