On Hatteras, we have our expected signs of Spring. Snapping turtles emerge from the marsh, new plant growth sprouts, birds and fish migrating, not to mention the unstable weather changes taking place. But now as the Outer Banks becomes much more popular, another aspect has been added in the past several years…… bike week. The last one just ended this Easter.
I'm referring to motorcycles. In my formative years, motorcycles meant gangs, hell raisers, independent spirits and outcasts. I loved seeing them from our family car riding by. Something in my imagination wanted to be like Marlon Brando in The Wild Ones.
Bikers today are a completely different breed. They are more of a cross section of society. Doctors, lawyers, construction workers, and who knows what else comprise bikers of the new age. And I think some of the outcasts are even still there.
A year ago during bike week, I had a chance to ride the ferry to Ocracoke with a load of bikers, and it made for a fun photo op.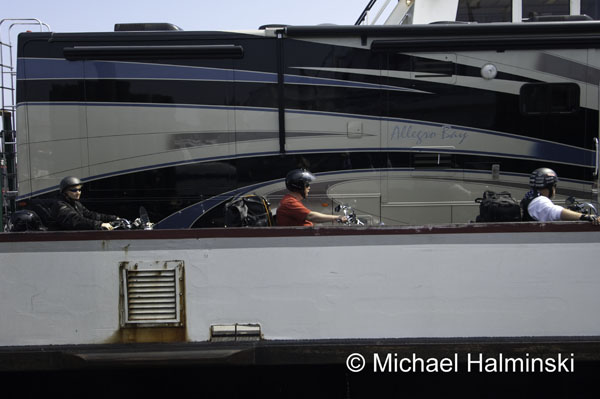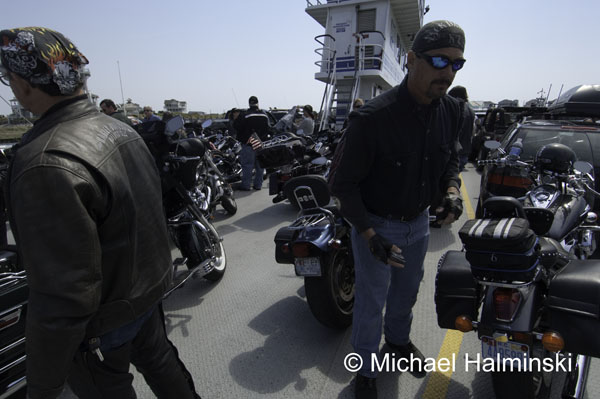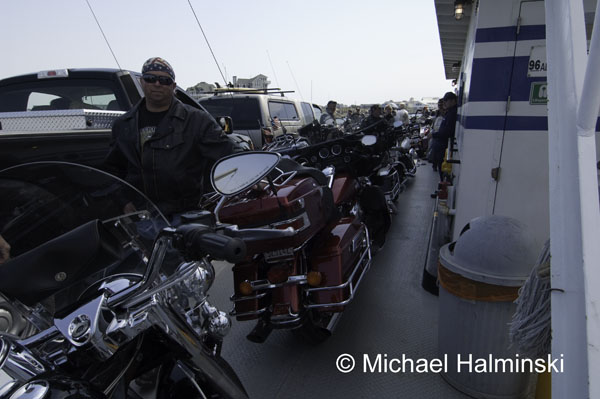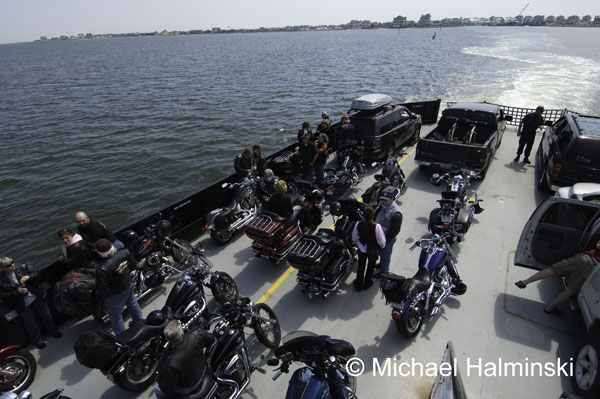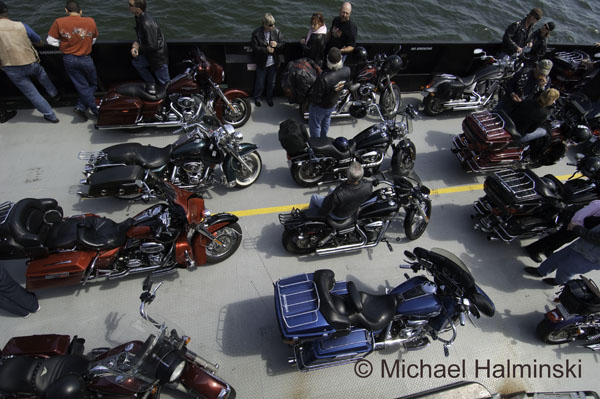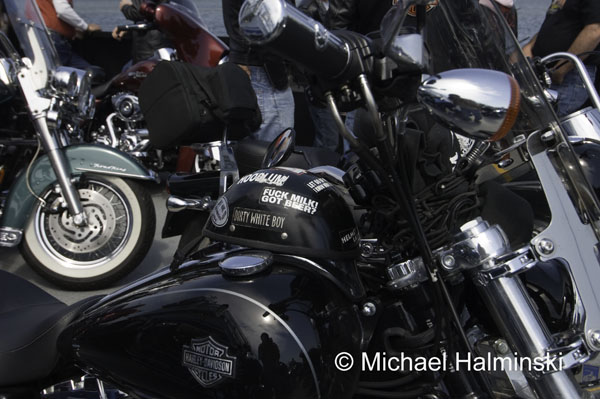 I hope you enjoyed the free ferry ride…