When I first moved to Rodanthe, I heard about Old Christmas. It took me a while to understand the roots of this tradition and it's anachronism to modern times. Dating back perhaps 200 years, it has much to do with the adoption of the Gregorian Calendar and the isolation of the Outer Banks.
I've enjoyed Old Christmas over the years and have never seen anything quite like it. These days it consists of an oyster roast, dinner, music, dancing and anything that might come with it.
Decades old photographs that I shot at the event have become windows into a vintage past. Most of the pictures shown here were taken in 1985.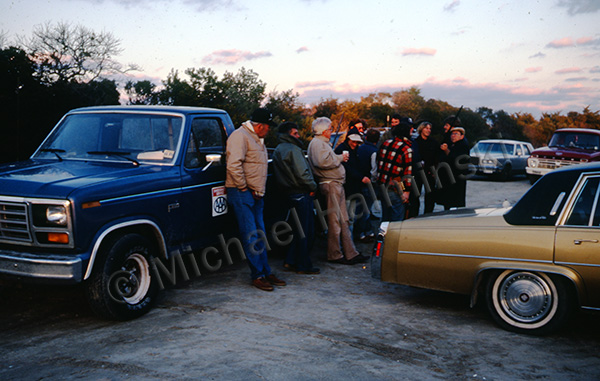 Locals gathered at the Community Building parking lot to begin celebrating. Anderson Midgett is on the far right checking out a shotgun. Jim Henry, the grey-haired man in the middle who did much at Chicamacomico Station, loved mingling with the crowd.
It almost took a village to start a fire for roasting salty oysters. Tim Merritt looks on as Larry Midgett and Rudy Gray get cooking.
Bill Midgett, DB Midgett and John Edgar Herbert tailgated at the oyster shoot.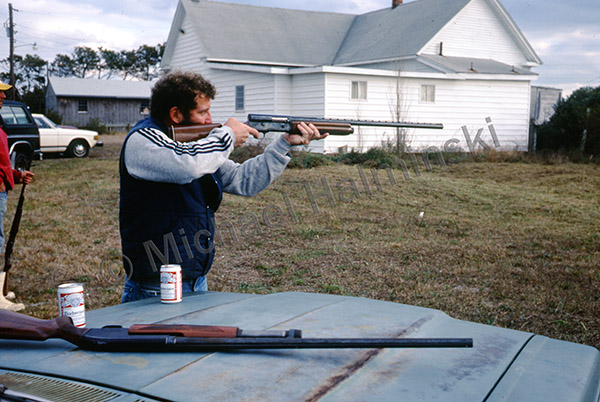 Larry Midgett took aim to win a bushel of oysters.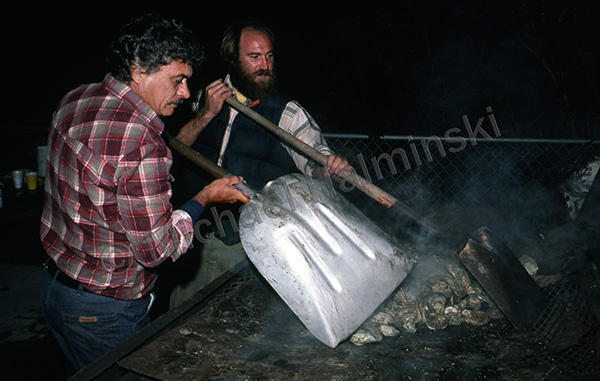 "Jobob" Fegundes and Bruce Midgett shared responsibilities over the fire.
Everyone enjoyed the oyster roast, including Mac and Steve Midgett.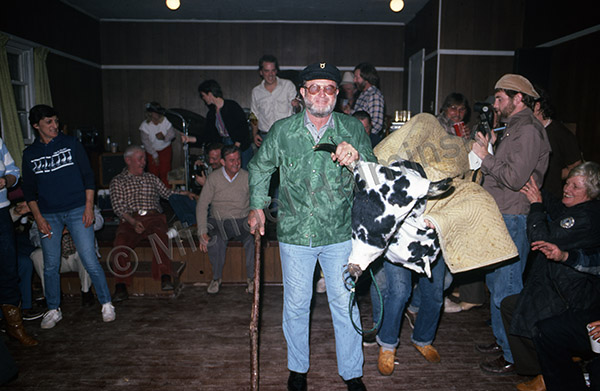 And of course the culmination was the appearance of Old Buck, here being led by John Edgar. There are 2 well-known photographers in this shot too. Drew Wilson, a staff photographer for the Virginian Pilot is on the right wearing a brown hat. David Alan Harvey, a staffer for National Geographic, is behind the man in the tan sweater sitting on the stage. David was loading more film. So I was shooting in good company that night.
This year Old Christmas will be on January 7th, beginning with an afternoon oyster shoot, and continuing into the night.
In Rodanthe, Christmas is celebrated twice a year.