Two weeks ago I left Hatteras Island for a job in the Florida Keys. The road was washed out so Denise and I rode the ferry to Stumpy Point, a two hour transit to the mainland. It was blowing, and ferry service nearly shut down.
Goodbye Rodanthe!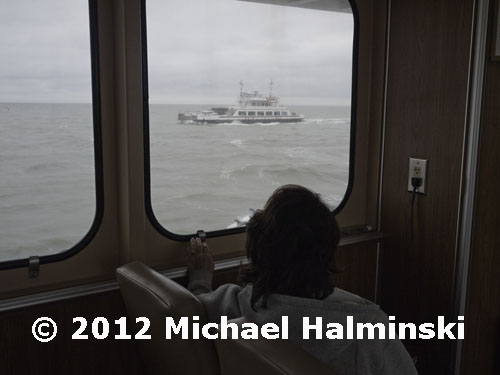 View on the port side, with a Rodanthe bound ferry passing by.
Seas splash against the starboard side of the ferry.
Upon returning nine days later, we heard the 4×4 road was open, so we made our way south of Oregon Inlet, under police escort at 9 o'clock at night. With moderately brisk winds, the sea was rolling right up to our tire tracks, but we made it. I was amazed in the escalating deterioration of highway 12, compared to a few weeks earlier.
With another low pressure winding by today, I decided to have another look.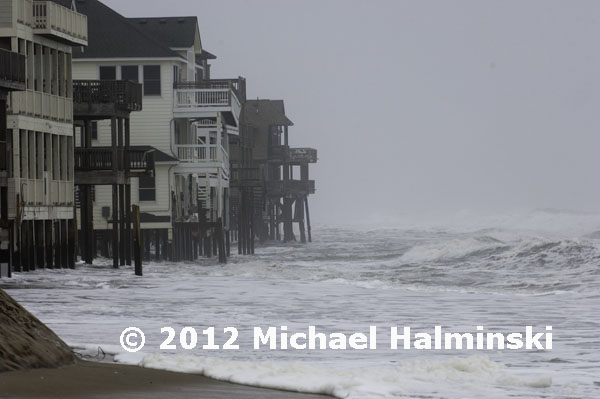 Mirlo's broad side takes another beating.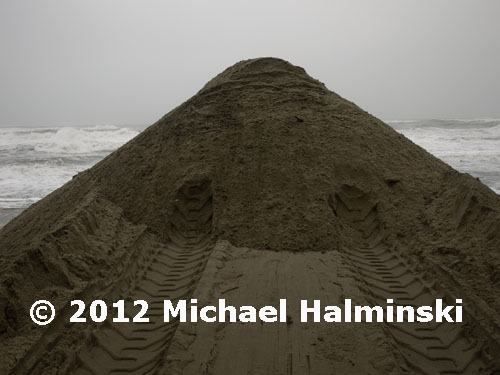 A property owner's defense seems fruitless.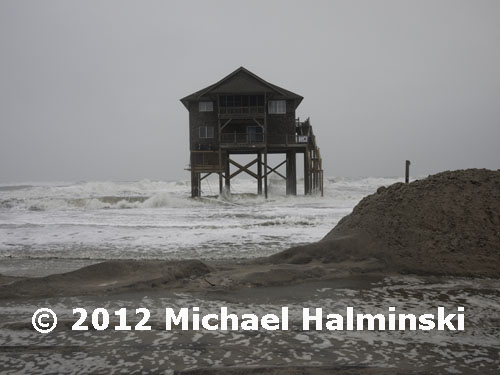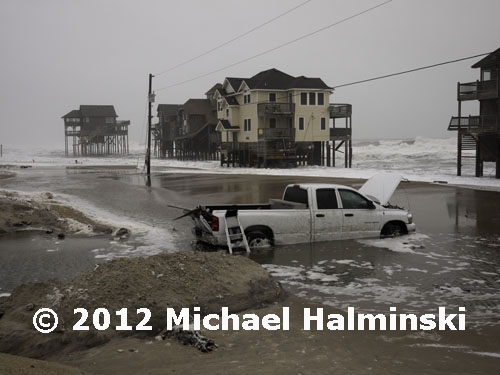 The most photographed truck on the island lies abandoned.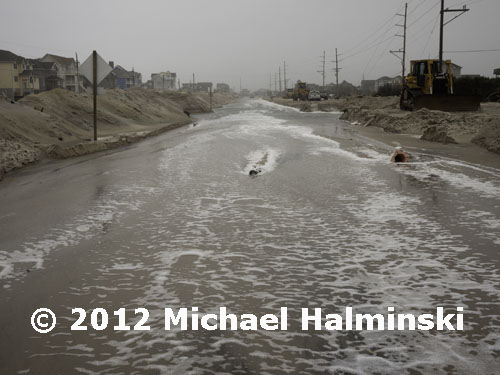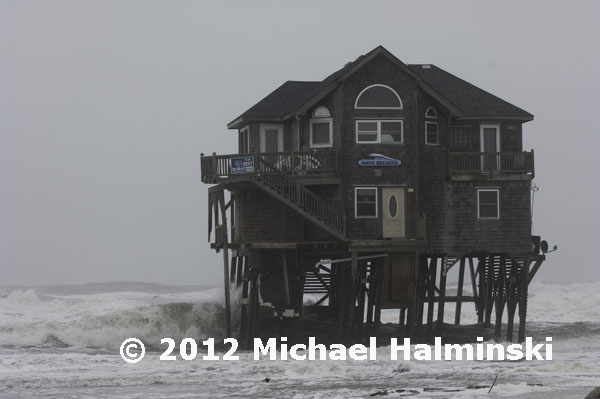 The cottage on the right, Toes in the Sand, was the original house built on the oceanfront at Mirlo Beach in the late 80's. Back then, it was called East Wind.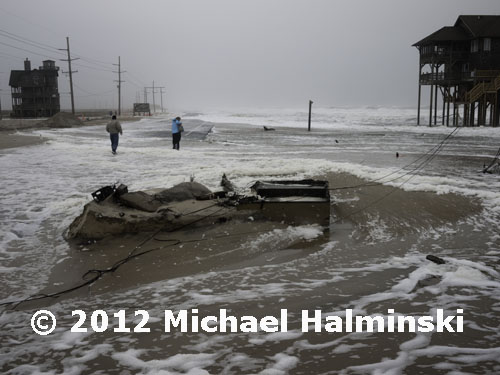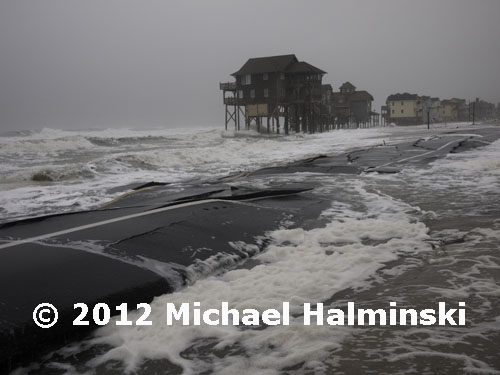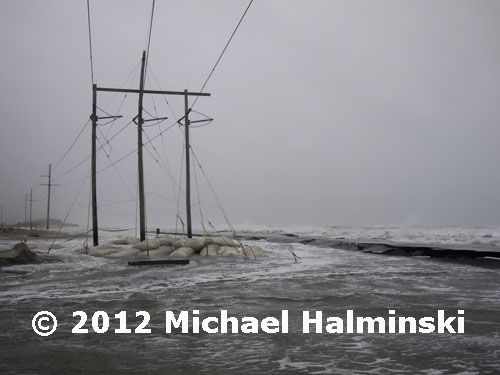 I just hope the electricity stays on.