As Florence changed course and battered other portions of North Carolina, many here thought that we'd escaped its power. In the meantime, torrential rain flooded inland rivers that would eventually feed into the sounds along the coast.
For the three weeks after Florence, I noticed a salinity drop and a higher tide level in Pamlico Sound behind my house. In fact it was 2 feet higher than normal, and stayed that way as Hurricane Michael steamed into the gulf coast of Florida.
When Michael's path steered more to the west with winds of about 50, our prospects were looking better, although I recalled other storms taking a similar course, pushing the sound waters eastward. I expected tide so prepared for some rise. By eight o'clock on the night of the 11th the wind began shifting southwest and picking up. My barometer read 990 millibars and then the water began coming in. It rose until after midnight, and was 3 feet deep in the yard. Then as fast as it came up, it receded by early morning.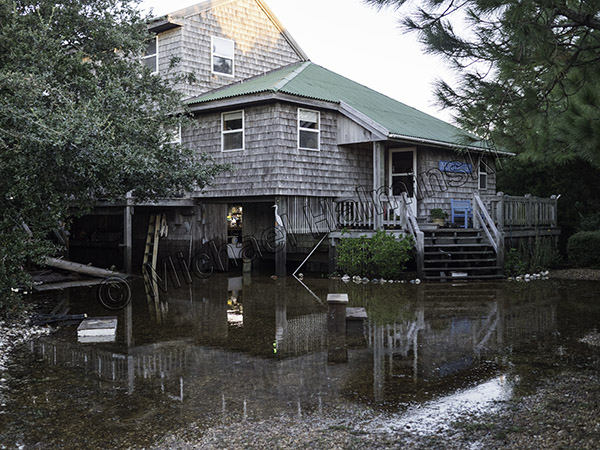 My house has another water line notch on it.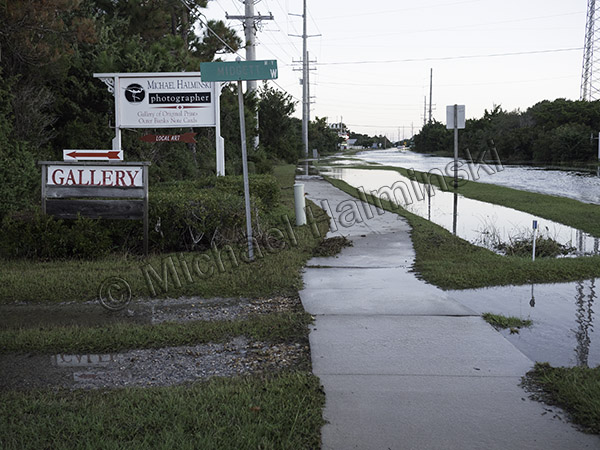 By sunup most of the water had drained off, but Route 12 still had issues with standing water.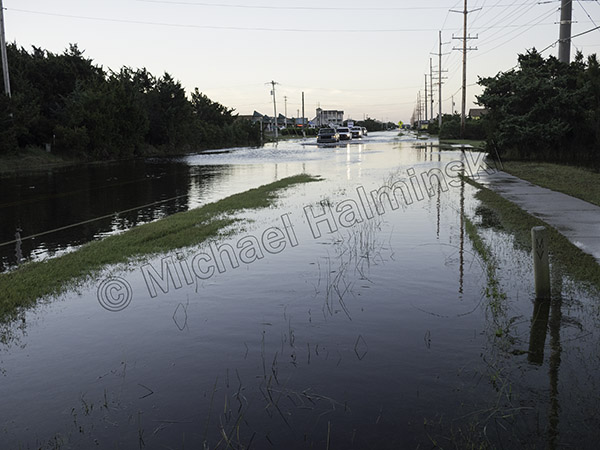 Driving through it is hazardous to your vehicle's health.
Driving through the tide is even worse when you navigate on the deeper side of the road at a higher rate of speed. That was a nice new truck!
The stories of stranded and flooded vehicles were numerous. To compound matters there was no evacuation order. The campgrounds were a mess. Flotsam and jetsam were everywhere within the water's reach.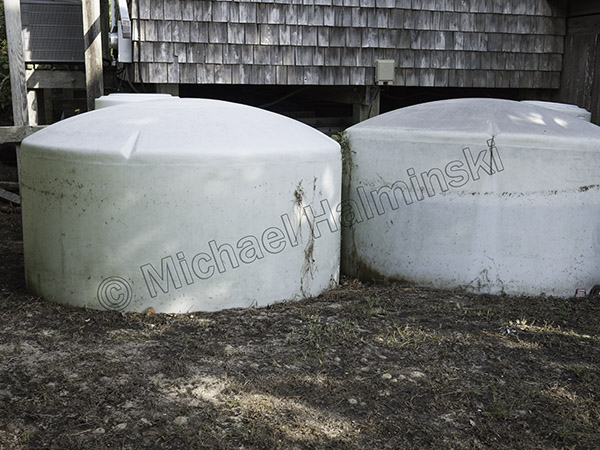 Cisterns next to my house have waterlines to show the flood depth. Being filled with fresh water, they tend to float as the more dense seawater gets deeper. The tank on the right was only three quarters full and came up a foot off the ground.
By my count, this was the 4th highest tide that I've seen here in 45 years. It was 32 inches below Irene, our highest with a ten foot storm surge. Right in between at 16 inches below Irene, there's Arthur 2014 and the March storm of 93.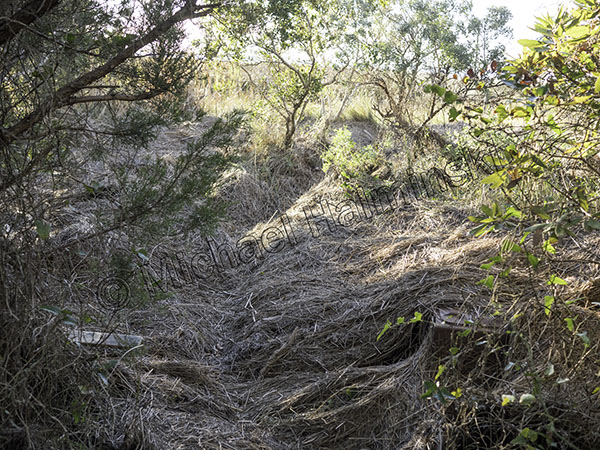 I'm always amazed at the resiliency of the salt marsh, particularly after a flood.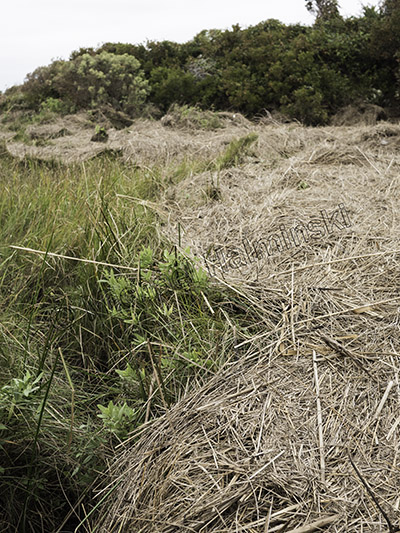 A rack line of debris shows forces at work. In six months it will be completely decomposed with tall thriving marsh grasses in its place.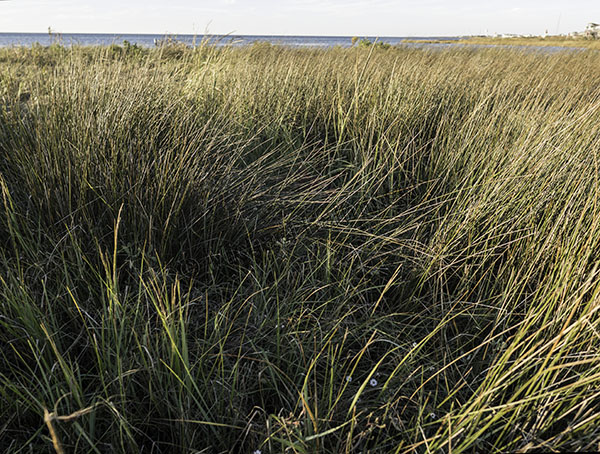 The wetland looks healthier for it and flourishes come drought or high water. This section is composed of mostly black needle rush, sometimes called juncus grass. In adverse conditions it provides great shoreline protection for my property. It's also a desirable habitat for clapper rails and seaside sparrows.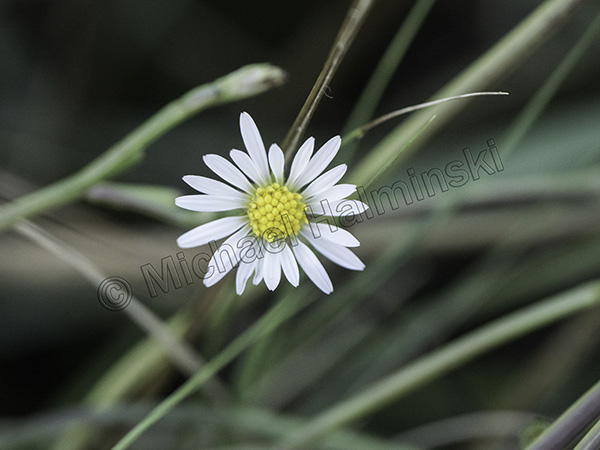 About the size of a dime, the marsh aster is still beautiful after being inundated with wind, waves and sea water.