Another high season here at the beach is nearly over, and it's been a hot one. When I was a kid, it was a sad time for me, watching Summer end and going back to school. But now I find myself excited with Autumn approaching. The vacationing crowds depart, leaving locals and off-season visitors to relish the best that the Outer Banks has to offer.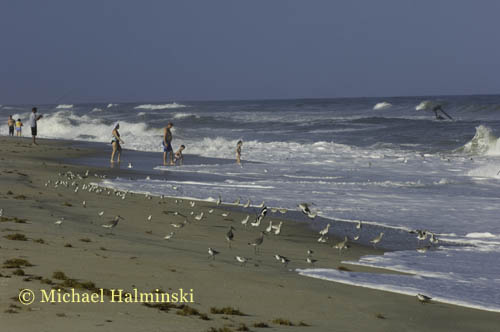 Fall has always been my favorite season here. It's not only a time for great weather and scenery, it's also a time of transition and the spectacle of bird migration. I'm amazed every time I watch massive flocks of shorebirds navigate and feed along the beaches. Some of them make journeys of thousands of miles, and the shorelines here are a critical step in that flight.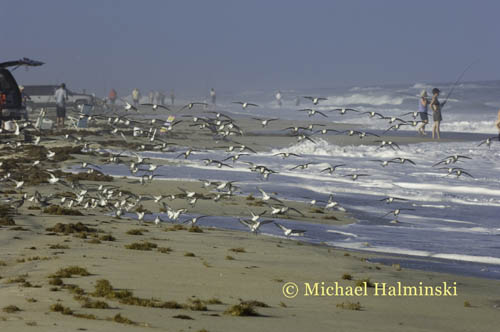 The Red Knot is a good example. They make one of the longest migrations of any bird, traveling from their Arctic breeding grounds in Summer to southern South America in Winter, a distance of over 9,000 miles. I've seen them feeding voraciously on sand fleas and other organisms in the surf zone.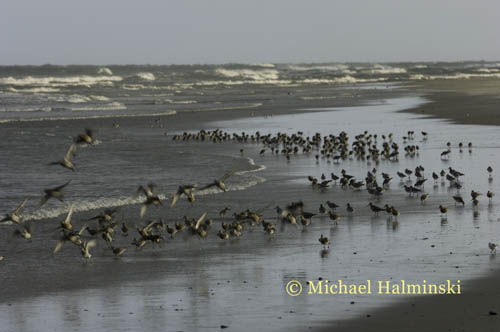 Red Knots foraging on Ocracoke.
Some of the more common beach birds encountered are sanderlings, willets, black-bellied plovers with an occasional godwit or whimbrel. I've spent years watching them and trying to capture their images. I love how flocks can fly as a unit, wadded in tight packs. Their quick flight is erratic, so photographing them in the air is a challenge.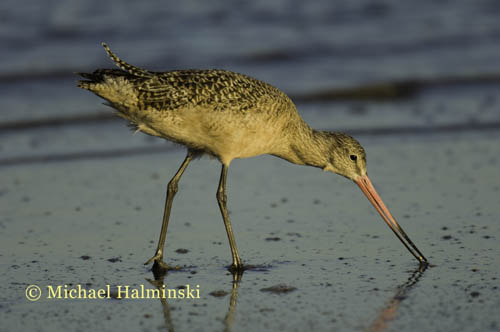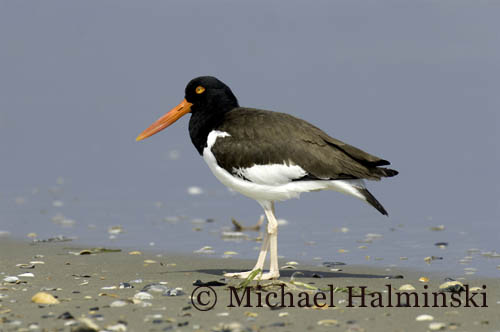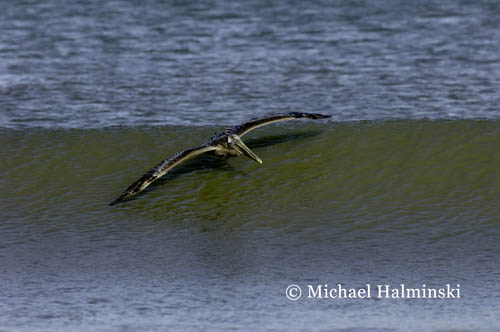 This November will mark another annual celebration of Wings Over Water, and I was asked once again, to lead one of the many field trips. I decided to concentrate on bird photography at the beach. Wednesday afternoon on November 10th, I'll meet a small group of participants at my studio to get acquainted, view some work and discuss photography. Then we'll hit the beach via 4-wheel drive to do some shooting. Scheduling this trip around a low tide, this will be a great opportunity to see shorebirds and seabirds in action. You never know what you'll see.