Just as NCDOT people are working feverishly to bring some semblance of normalcy back to the S-Curve portion of highway 12, another weather system hits. At high tide this morning, the new dune area was breached and suddenly there's 2 feet of sea water on the road. We've seen it before, and we'll see it again.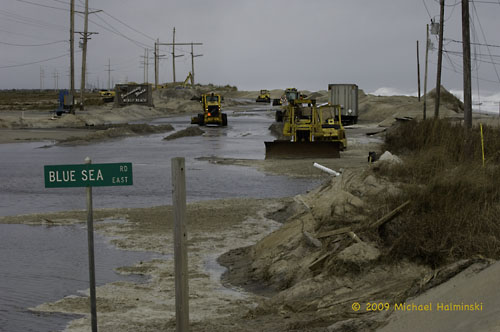 This looks like a repeat of the last northeaster.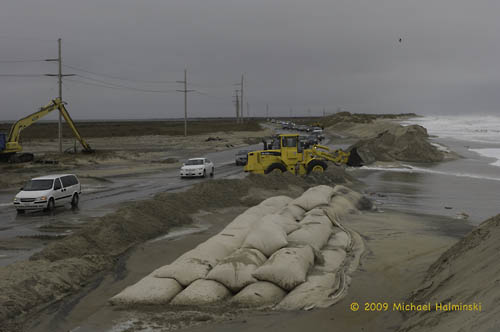 Traffic moves slowly, one lane at a time, while DOT equipment continues working.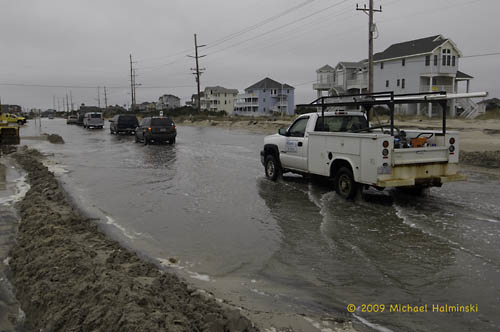 The Outer Banks can be hell on your vehicle
Even with the new alternative road bed paved just west of the old pavement, the reconstructed dune line going in, complete with huge sandbags, it looks like a loosing battle to me. I wish I could say differently, but at this stage of the game, that's how I feel about it. And with the storm season only beginning, it's going to be a long winter, as far as this is concerned.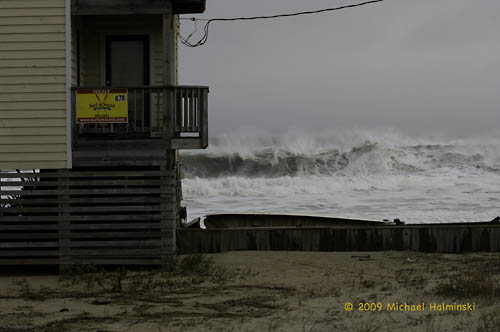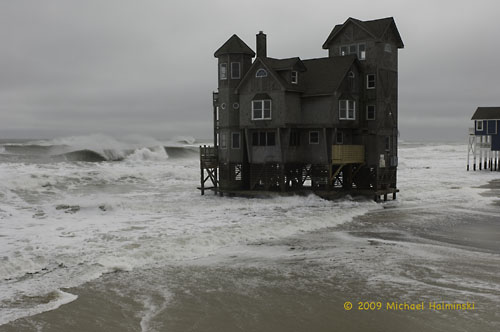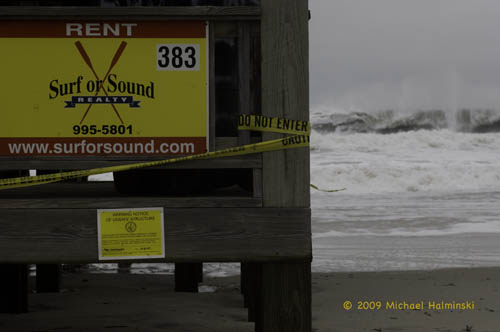 Condemnation notice.
Jacuzzi anyone?