After a day provisioning and refueling, we left Puerto Madero the evening of May 19. With dozens of fishing boats offshore, we were vigilant . The Gulf of Tehuantepec, known for unexpected gales or Tehuano, lay ahead. At night the open ocean seemed mysterious, while we motor sailed into into a 20 knot breeze with choppy seas.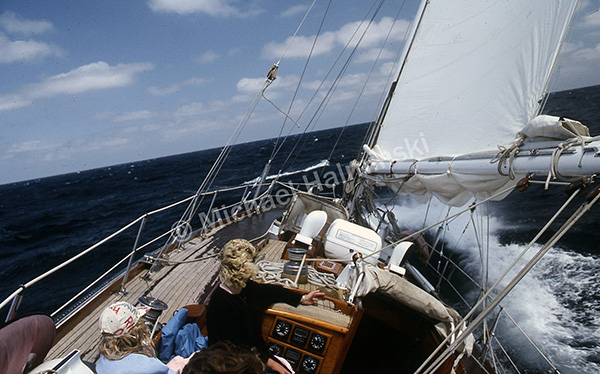 Transiting Tehuantepec, where some Pacific hurricanes originate, went without a hitch. Three days later we docked at Acapulco Yacht Club for more supplies, fuel and fun. The crew of Escapade joined us again for a night out celebrating a birthday for Lee, their cook.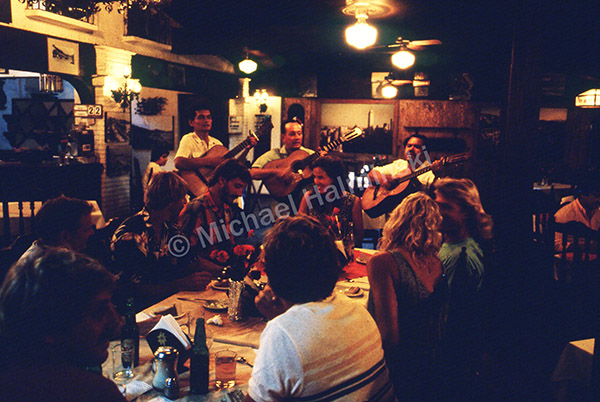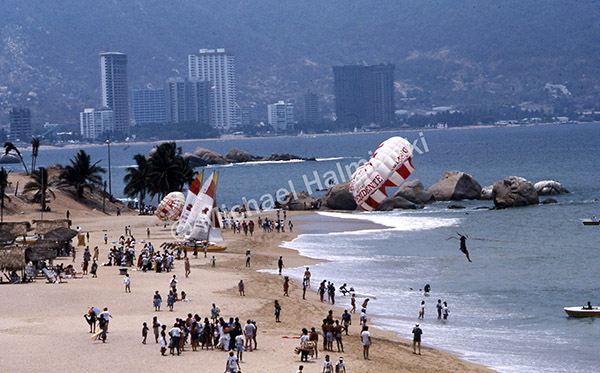 Next day we explored Acapulco. High-rise hotels lined the ocean-front, while just a few blocks inland was utter poverty.
After two days we set out for Cabo San Lucas, about 4 days away.
Seas were calm at first, with a 6 knot breeze on the nose. Two days later it's 24 knots head on, uncomfortable and wet. We began tacking with Cabo 200 miles off.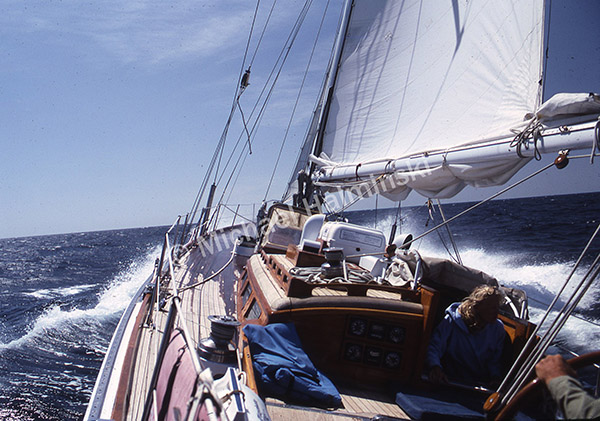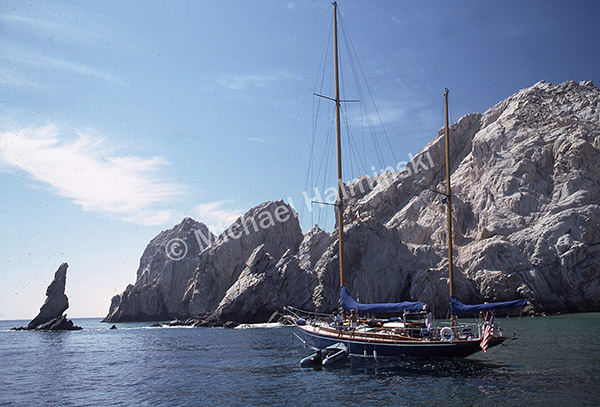 The morning of June 1 we anchored alongside Escapade at Land's End on the tip of Baja.  It was uniquely beautiful.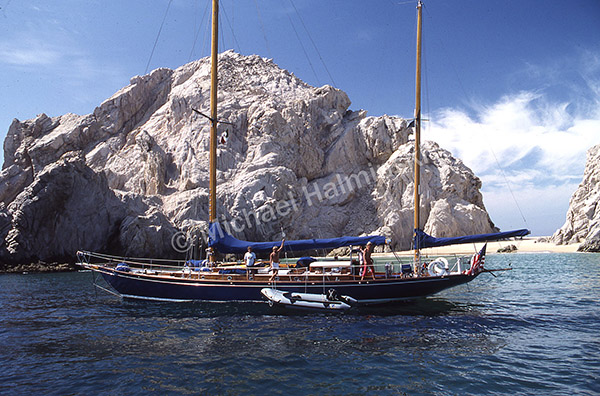 Escapade was stunning against the limestone outcrop.
A view from the the cliff put Challenge's pleasing lines on display.
Between incoming swells, we rode the Zodiac through the famous Arch, not once but twice.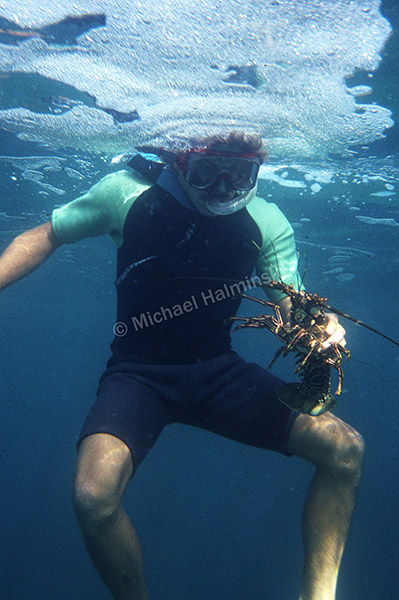 Billy snorkeled down and came up with lunch.
Lovers Beach at Land's End was a bit isolated from most of the Cabo crowds.
We wined, dined, and dealt with repairing a tear in the mainsail.
The sights and sounds of Cabo were there to be enjoyed.
The big salty oysters weren't bad either.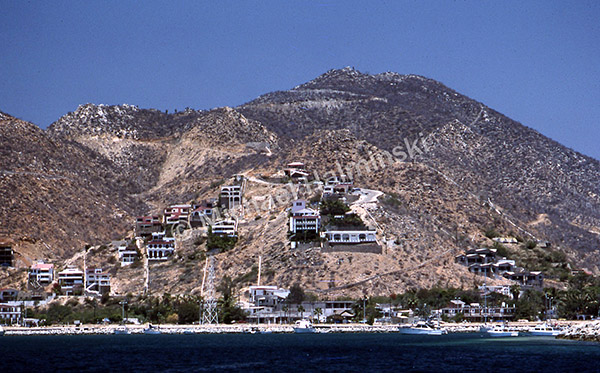 Doubtless, this Cabo hillside doesn't look the same today, as it did in '87. After 5 days we said goodbye and the voyage continued. For our last leg, the final destination was still a thousand miles away.