North Rodanthe is on the edge. From the late 70's through the late 80's, I lived in a small house on highway 12 where I set up business selling my prints. The town had eluded much development. There was very little infrastructure, no cable tv, no central water, power outages and flooding were relatively common.
At the time, I was young and more resilient. The locality was my oyster, so to speak. I ate waterfowl, seafood, surfed my brains out, and made photographic prints for a livelihood. I enjoyed the relative isolation of Rodanthe, and reveled the stormy conditions as occasional photographic subjects.
I made these aerial photographs of the north end of Rodanthe around 1980. There were very few beach cottages at the time, and Mirlo Beach subdivision wasn't even a pipe dream yet.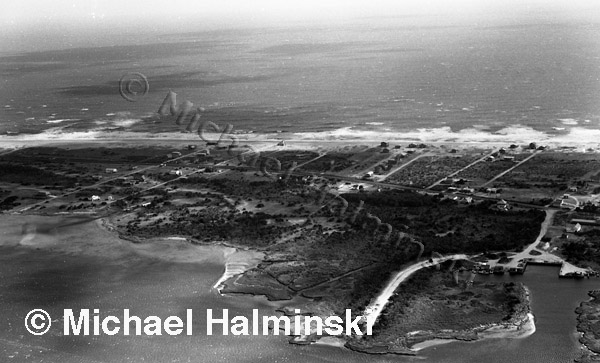 North Rodanthe in 1980. The "Rodanthe Creek", where the current ferry terminal is located, is on the lower right.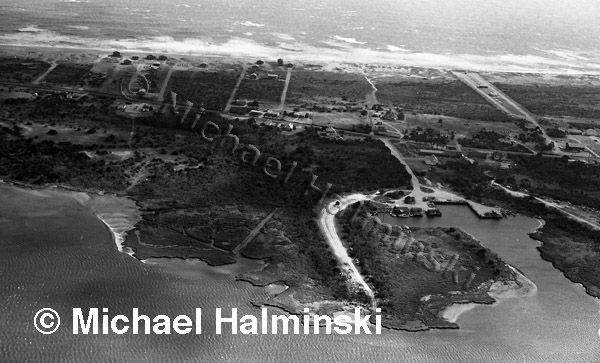 The view looking east shows Rodanthe Creek and Chicamacomico property all the way to the beach. My house at the time is located in the center of the picture, right on highway 12.
Those were the days!