The somewhat legendary house called Serendipity has been moved away from the S- curve and out of harm's way, at least for a while. For the current owners' sake, I hope a good while. They plan to restore the building to it's cinema screen glory and rent it to visitors. If popularity has anything to do with it, it should rent pretty well.
The media and public interest in it's relocation has been extraordinary. Last Friday, before a hundred curious onlookers, it was removed from it's piling foundation and lowered onto I-beams supported on big tires. The weather window was ideal, especially for this time of year. It was brought back from the beach to the edge of highway 12, where it sat until this morning for the big move.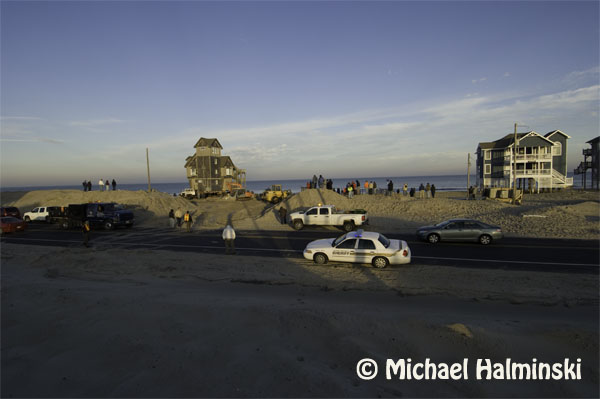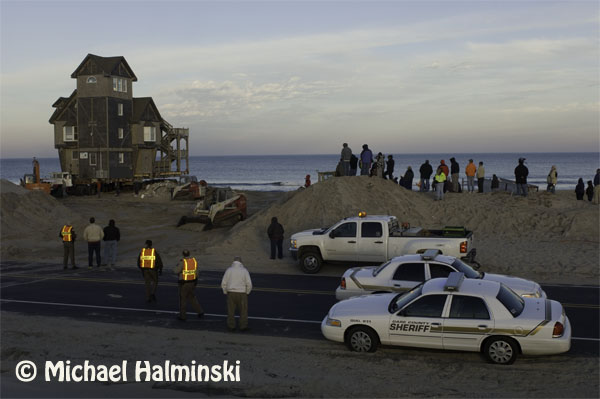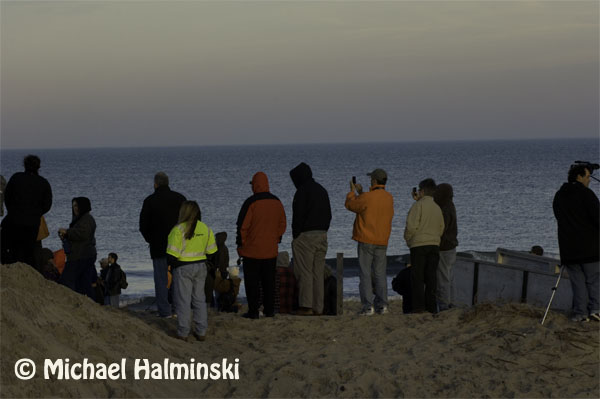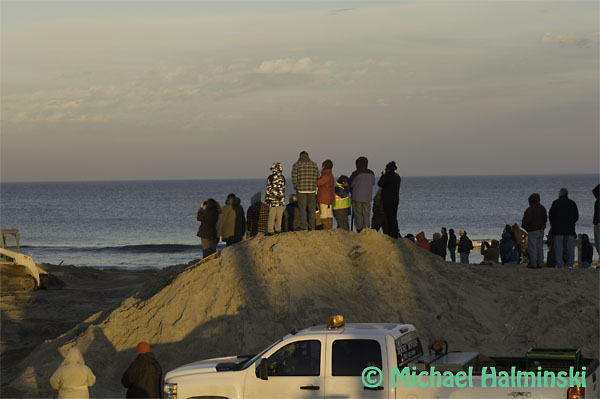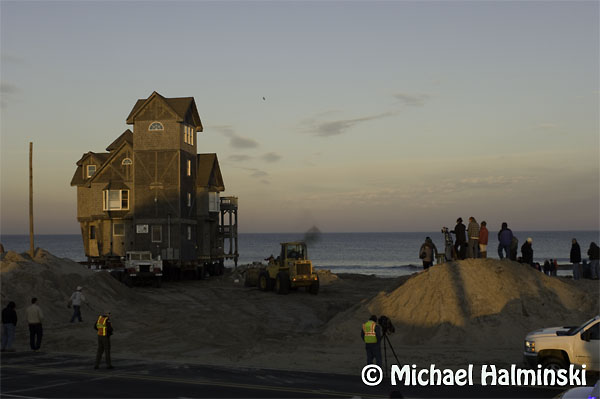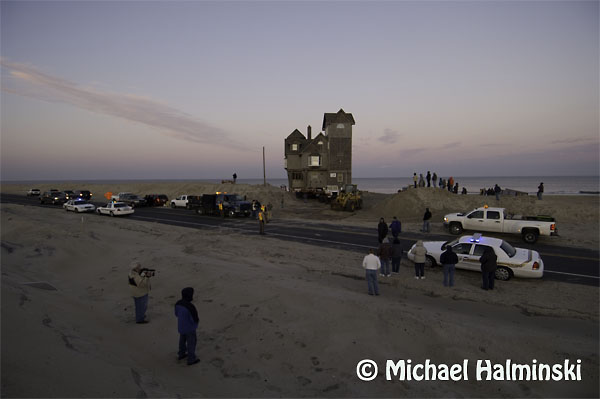 As I entered the arena today, there was a helicopter up for an aerial view, and what seemed like at least a couple hundred spectators. Others involved were Dare County Sherriff's Department, State Troopers, electric coop workers, cable TV people, firefighters, EMT's and more. The place was bustling with activity, all swirling around Serendipity.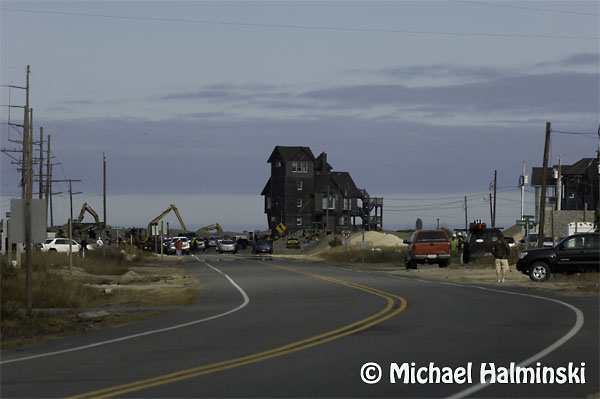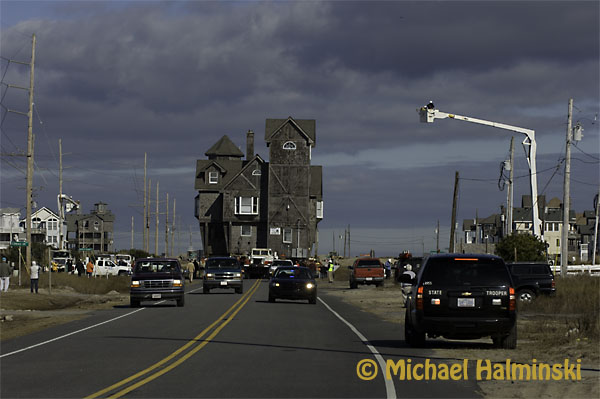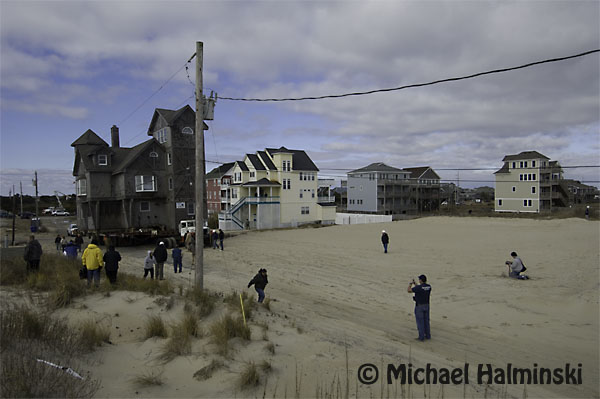 As for myself, the moving aspect was interesting, but the general spectacle of the people taking it all in was equally interesting.