This has been one of the most unusual storms that I have been through. All seemed normal as Sandy came up offshore. We see lots of systems doing this. Northeast winds are fairly typical with those types of storms. Most of the time they recurve out to sea, and go away.
Last night as Sandy came more abreast of Hatteras, winds became more northerly. Then in passing further northward, we got the expected winds of north west and kicking in a little harder.
This morning the wind direction went more west. Coupled with high lunar tides, we began to see the waters of Pamlico Sound rising. By about 10am, the water was a little over a foot deep in the yard. At 11, I noticed a slight drop in the water depth.
Yesterday everyone picked spots of higher ground to park vehicles. It seemed most folks chose the parking lot at the strip mall in Waves.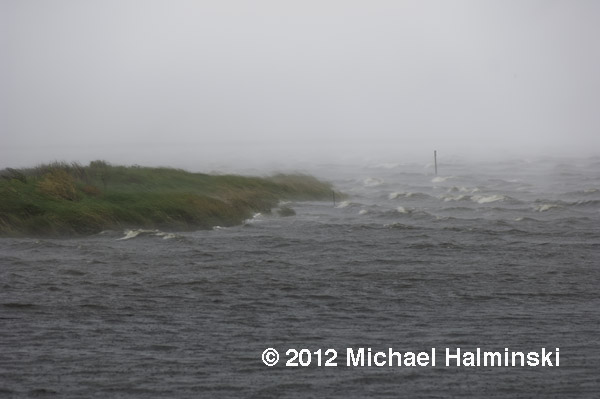 The Pamlico Sound tide didn't drop as much as I had expected, but I knew darn well it would get higher. It rained all day Sunday, with my rain gauge registering 9 inches.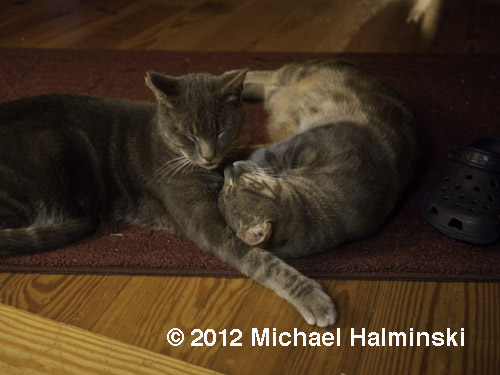 Last night I brought in my friendly felines. Here Grey Guy relaxes with Big Foot. At 2 years old, this is their third hurricane.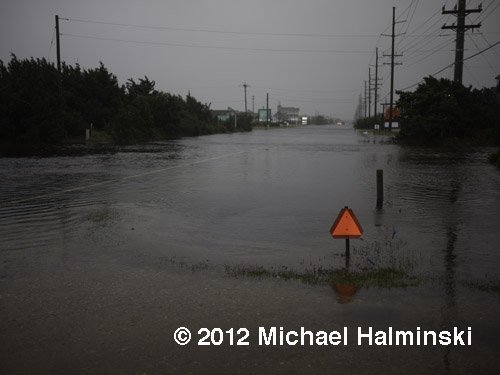 The sound tide began coming in about 6 o'clock, and kept rising until 10 or so.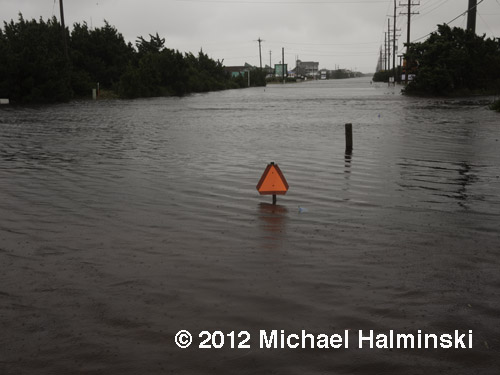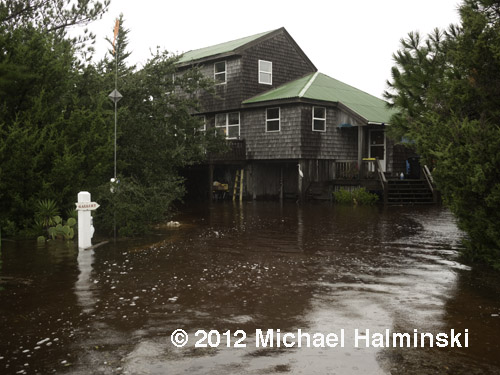 The water was all around my studio, and seemed to level off by 11am.
We heard a home at Mirlo Beach fell into the sea, but this won't be the only loss, by a long shot.
I'm hopeful that this will be the extent of our dealing with Sandy, then we can begin putting our lives back together.