Yesterday the hurricane surged sound tide, flooded our town and streets. We waited it out with our vehicles stowed on higher ground, unable to drive anywhere. My vehicle of choice became a pair of chest waders. I walked to the ocean front to take in the spectacle of hurricane surf. The center of the storm was passing to our northeast, and the winds were howling from a westerly direction.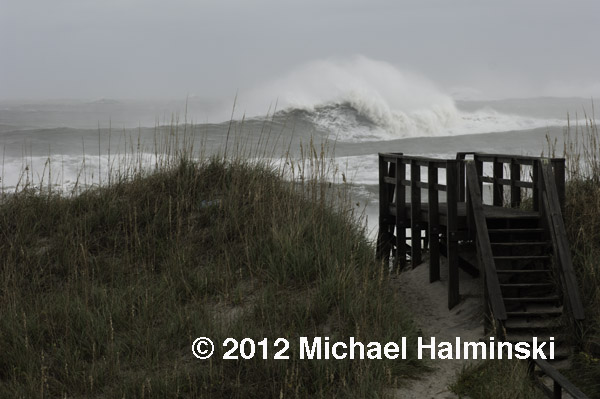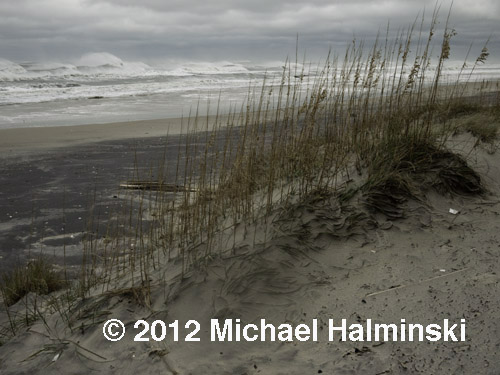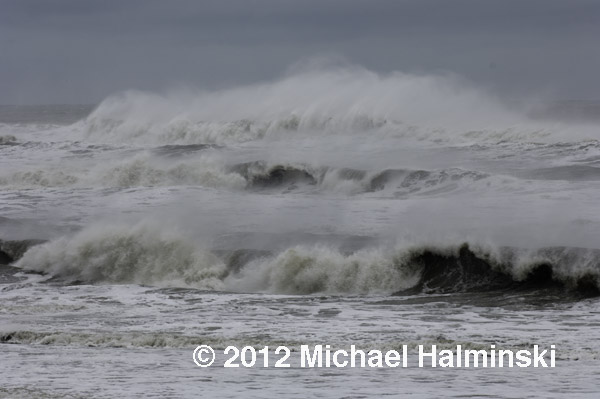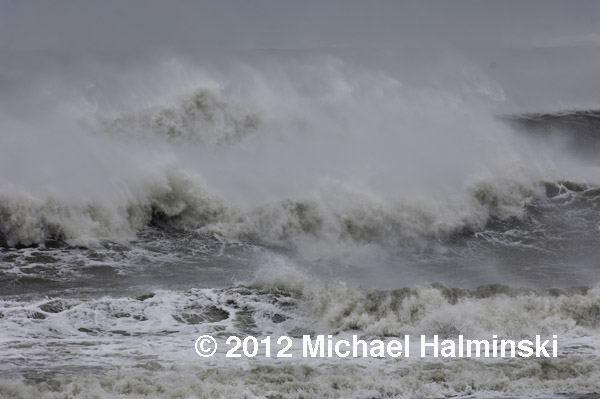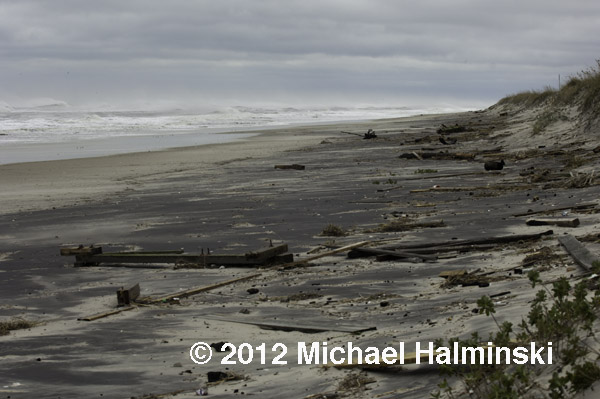 The beach was strewn with debris. There were pieces of houses and decks.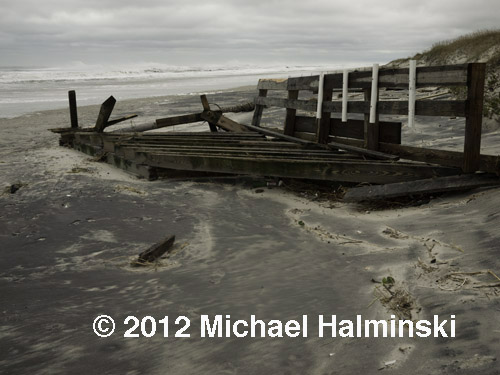 And there were pieces of Rodanthe Pier. This is the end, complete with rod holders. Lumber is a precious commodity, and I wish I could take it home with me.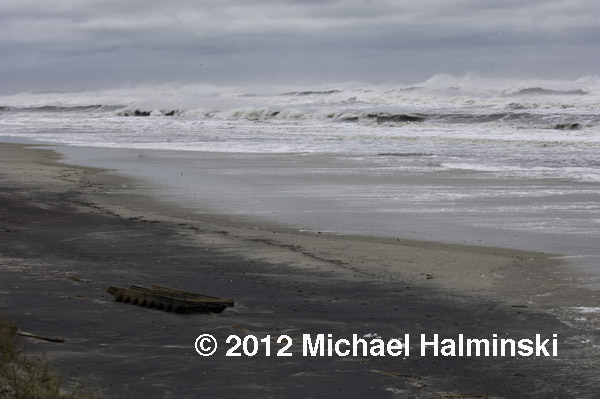 After seeing powerful storms for most of my life, I'm still in awe with the experience.