In 1982, at the invitation from friend Jeff Ray, I made my first trip to Costa Rica. Jeff had been there lots of times and even owned a rustic thatched hut on a secluded beach. It was this introduction that had me returning numerous times thereafter. I loved the country, the surf and the diversity of nature. It was a photographer's dream.
I went again in 1990. This time I was traveling with my brother and Robin. They had never been to Costa Rica before and I showed them places that I enjoyed on previous trips. We moved around for about a month, but spent the bulk of our time in one of my favorite spots, the left handed point break of Pavones.
Robin posed with our rental 4×4 at the Monteverde Cloud Forest.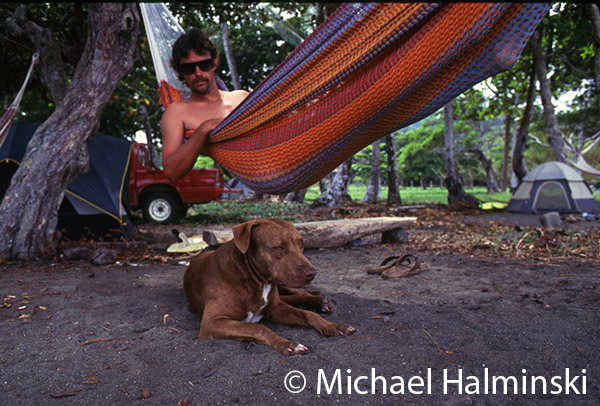 We set up camp right at the point, and the cantina pit bull became our friend.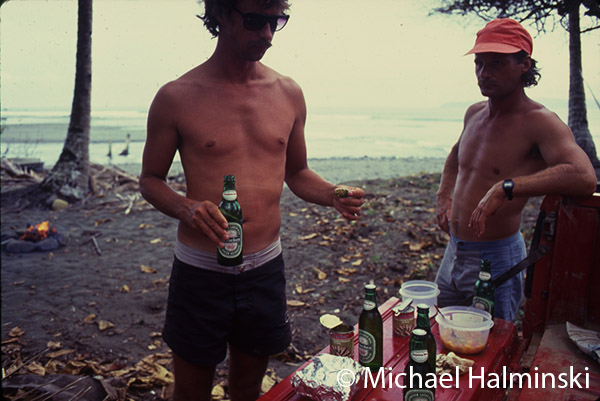 Once camped out next to the river mouth, we made ourselves quite at home. This was Easter dinner.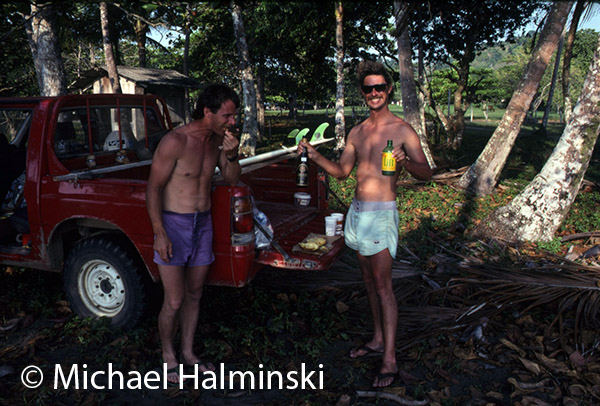 Tailgate party at the point, featuring Rob, Ron Centenario and Robin.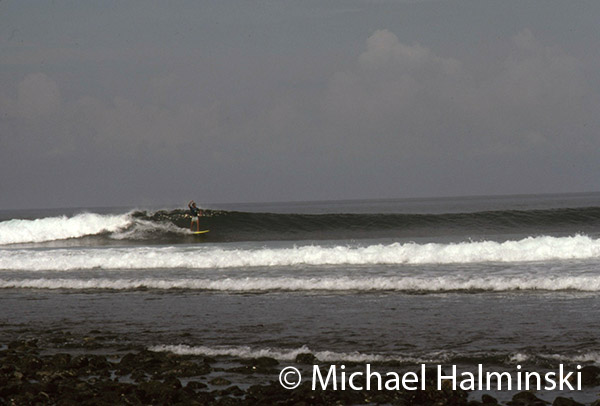 One afternoon my brother and I sat on the wall at the cantina and watched Robin buzz by toward the cove.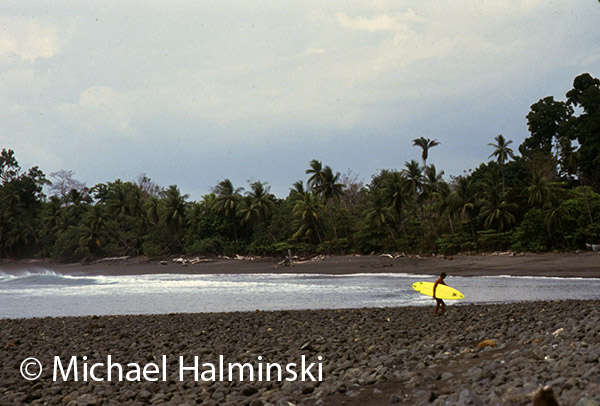 Then he walked up the rocky beach and joined us in the cantina
Robin was so amazed by the place that he went back there almost every year since. He got to know the locals and made many new friends. His final trip was 2010.
I went back in 1994 for some extensive hiking, but didn't return after that. It was not until 2007 when Robin invited Denise and I to Costa Rica for a belated honeymoon. Through some friends, he arranged for us to stay in a beautiful house perched on the hillside of the rain forest at Punta Banco. It was a trip of a lifetime. We will never forget his consideration and love for us.
The view from our room was spectacular, and the beach exquisite.