More than once, Robin told me that he was a living anachronism. From his early years as a kid in Delaware, he was already interested in hunting, fishing, trapping and archaeology. He loved the natural environment as a gift, and learned how to use it.
By the time I had him as a neighbor here in Waves, he was quite adept at all of those interests. At times, for our small band of surfing brothers, he was a provider.
With a light dusting of snow, the geese were flying by in formation. Robin got 3 right off the bat behind our trailer in Salvo. 1977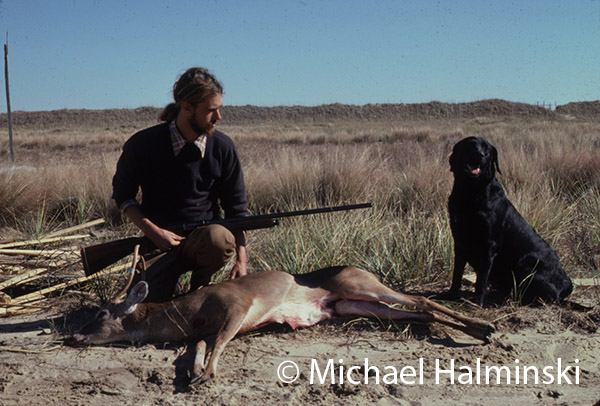 Robin had just shot this deer in Buxton Woods, and came by to show BJ and me when we lived in Salvo. Susie, his black lab was a great bird dog and didn't normally hunt deer with him.1977
 Robin would often jump shoot for his water fowl. In this 1985 photo,he used my chesapeake bay retriever, Boca, for some teal hunting.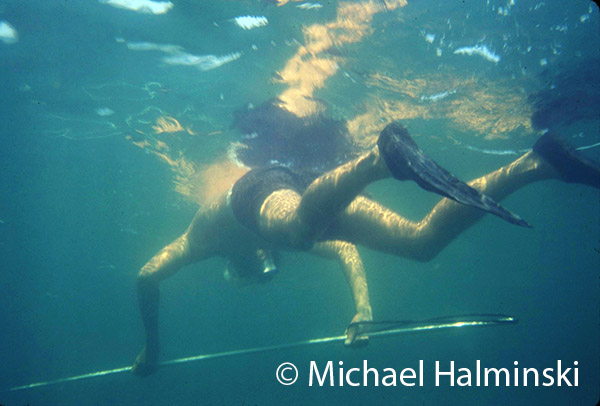 In this 1991 photo, Robin was free diving for fish over the 1891 shipwreck, Strathairly. His spear fishing exploits were largely successful.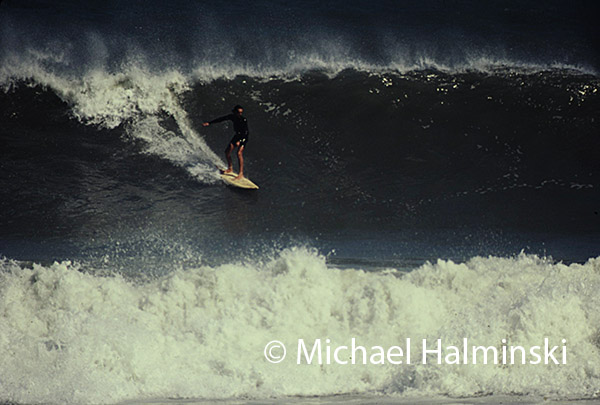 In 1978, the S-Curve area had a wave that walled up beautifully and was uncrowded. Robin rode a single fin 6-10 winger-pintail that he made. He was not using surf leashes yet, and was about the only one in the water that knee paddled for his waves.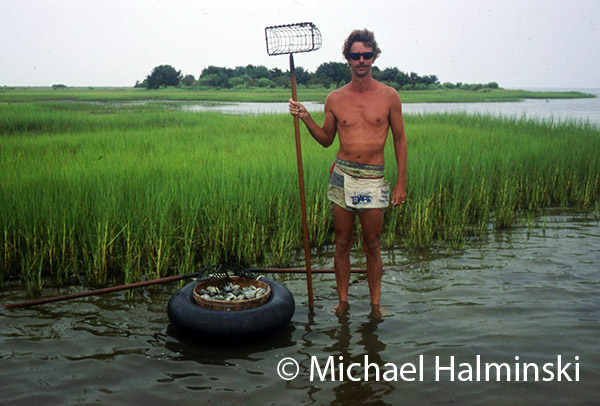 Robin and I went clamming on Ocracoke Island frequently. In 1994 we raked this nice basketful.