This entry was originally posted on November 14, 2009
One of the things that originally attracted me to Hatteras Island was the raw nature of the place. As the son of a meteorologist, I must have had this fascination ingrained in me. Dynamic weather conditions have shaped the Outer Banks for centuries, and this recent northeaster was a prime example. 
Forecasters had this one pegged pretty well. There was ample time to prepare, but for those with real estate interests on the Rodanthe oceanfront, all the preparation in the world could not hold back the force of the sea. 

I've photographed this particular location during storms for decades, and the coastline here has one of the highest erosion rates on the North Carolina coast. The ocean has chipped away storm after storm, year after year. In that time, people have chosen to build dream homes by the sea. Many have fallen victim to the waves, and many linger close by.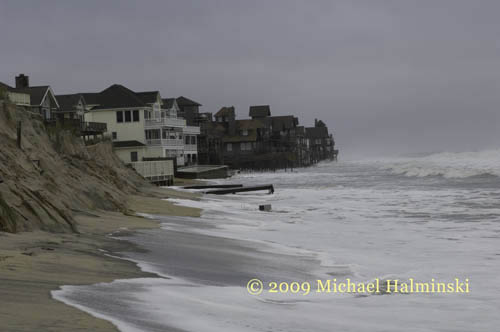 Looking north toward Mirlo Beach.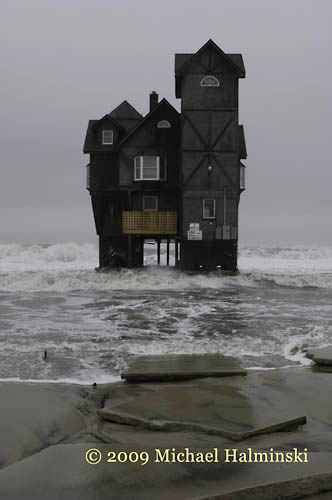 Serendipity on the north end of town, holding on.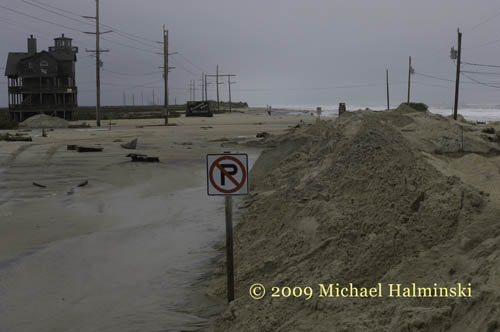 Highway 12 at Mirlo Beach facing north.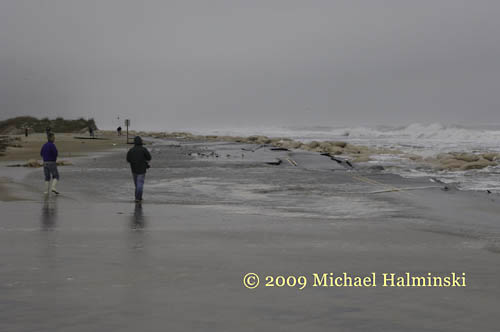 The infamous S-Curve.
The S-Curve 2 days earlier.
The S-curve one week ago.
Remnants of the S-Curve.
This time the raging sea not only threatened beach houses, but it took a portion of our only roadway connecting us to the mainland. The State of North Carolina has spent millions of dollars trying to keep highway 12 intact. In a couple of spots, NC12 has had to be relocated to the west as previous roadways succumb to the sea. The S-Curve has been moved 3 times since I've lived here, but now it's running out of room.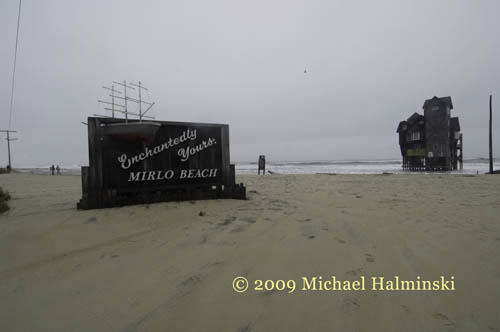 Stay tuned for further developments!