December of 1985 I went on a three day fishing trip with Captain Terry Saunders aboard the 80 foot trawler, Richard Wayne. Based in Wanchese, he was going offshore, dragging for winter flounder. For two days, productivity was moderate with calm seas.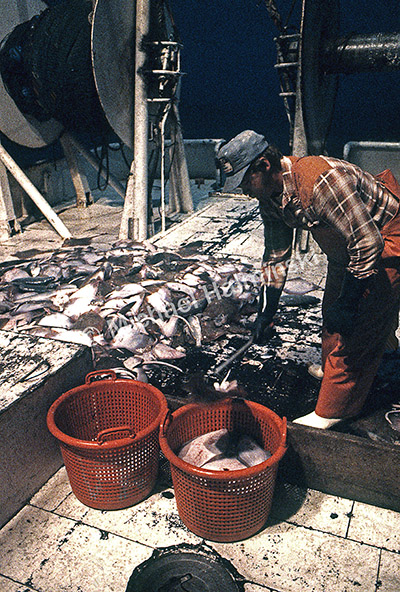 That night, lying in a forepeak bunk I felt changes in the tempo of the waves. By early morning the wind had freshened from the northeast making for some choppy conditions.
Stevie Daniels' Bailey Boy fished nearby.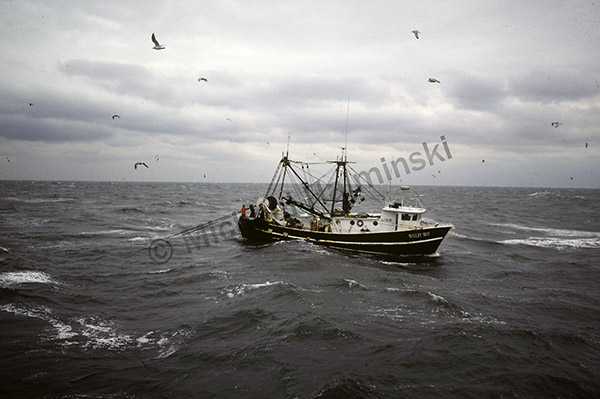 The captains discussed navigating the narrow shoaling channel at Oregon Inlet before conditions deteriorated further.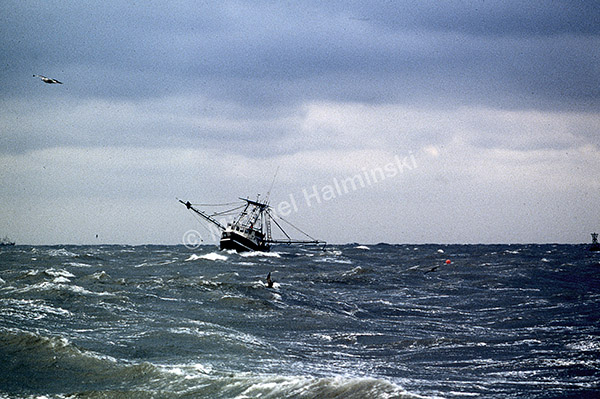 They decided to cut the trip short, head back and not take unnecessary chances, crossing the shallow bar into the inlet. I shot Bailey Boy heading over the shoal as it followed us home.