On each of my visits to the Green Herons' nest, I noticed more energy and mobility in all 4 chicks. At about 12 days old they were flexing their wings more and beginning to leave the confines and security of the nest. Their growing agility entering this new world continued to amaze me.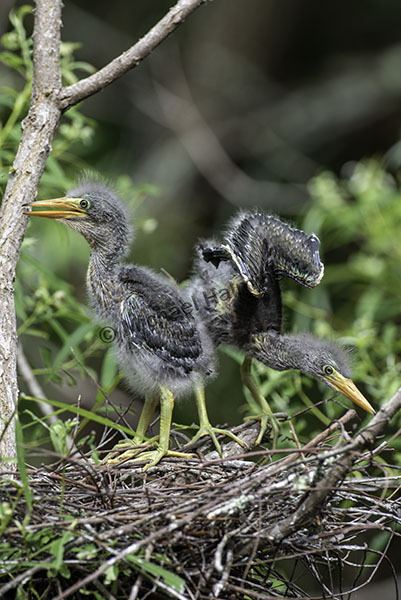 As feathers developed, they began taking on some colorful hues.
The parents' visits were not as frequent as before, but when they arrived at the nest, the chicks were more aggressive for attention.
At around 15 days, wing stretches became routine for pre-flight training.
They meandered and explored the tree where they hatched, all they way down to the water.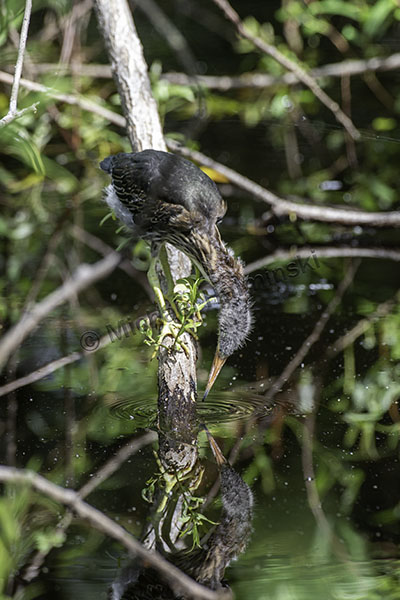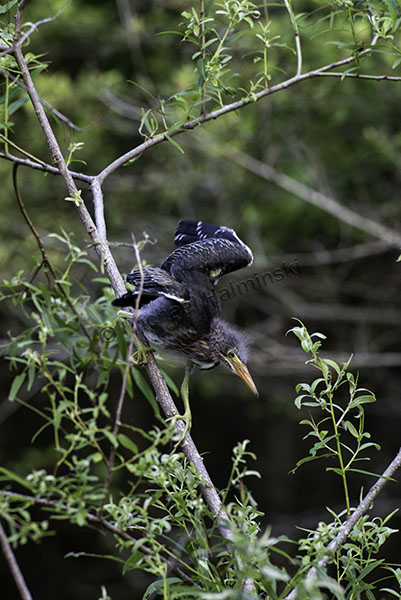 At 18 days, these guys were really getting around that willow tree.
At about 23 days old their wing feathers were fully developed.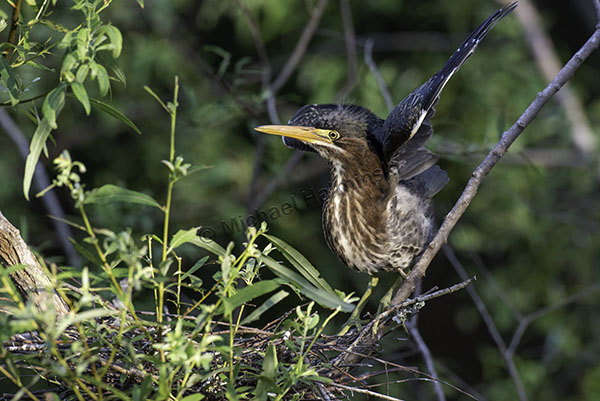 The adults perched and called from the surrounding trees. Suddenly one chick flew out to them.
Seconds later another followed, then the remaining two took off…
Off into the forest of Buxton Woods they settled in a cypress tree. All four birds fully fledged, I felt fortunate to have witnessed something so wonderful.
Weeks later, they continue to frequent the area and practice their independence.