Late Summer through Fall has long been my favorite time to be on Hatteras Island. Crowds thin and weather conditions become more tropical. There are so many pluses, then tropical influences can develop into hurricanes.
I've always relished waves spawned from a distance. Sitting well offshore last week Jose generated some of the best surf in years. For a few of those days however, seas washed over the highway in spots and even shut it down for a tide cycle. I went to Rodanthe to investigate.
During road closures, north Rodanthe becomes a staging area for exiting traffic.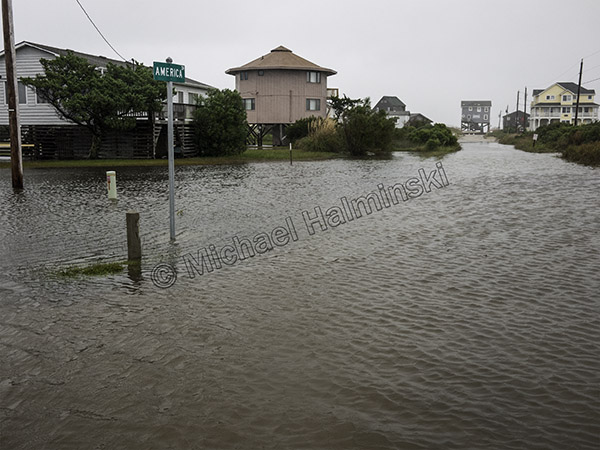 Sea water flows in from the beach and because of it's salinity is highly corrosive for automobiles splashing through.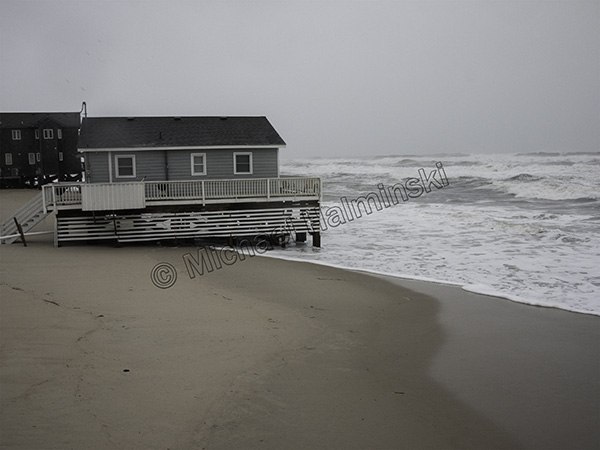 At the end of Surfside Drive sits another imperiled cottage.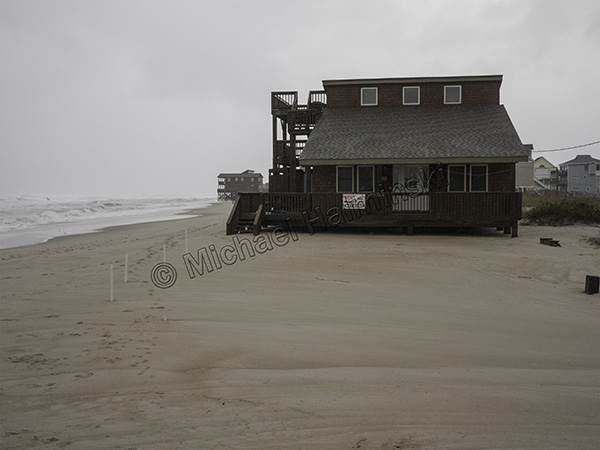 In 1980 this beach house was 4 lots back from the oceanfront. Now look at it.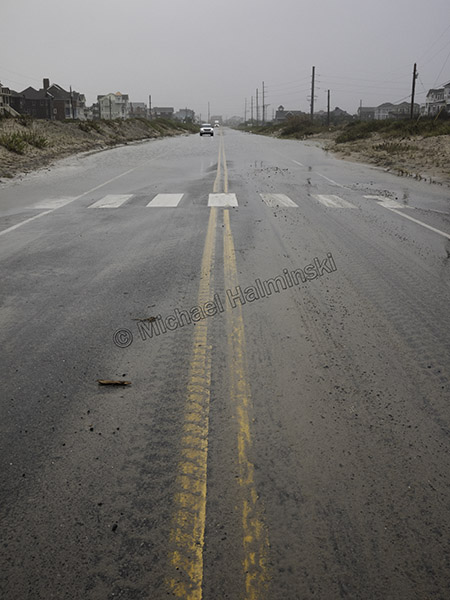 With NCDOT shutting down the main road, Mirlo Beach looked pretty empty and bleak.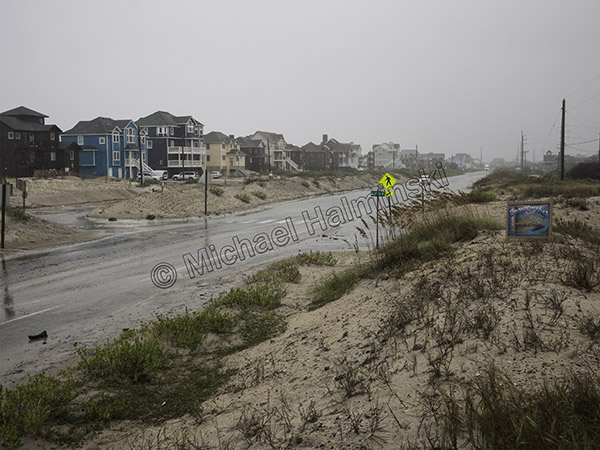 NCDOT was busy working in the usual places, like S-Curves.
The oceanfront at Mirlo Beach has long been an area of high erosion rates. Homeowners there are certainly in a real estate bind, and with another storm named Maria coming, things are likely to get much worse.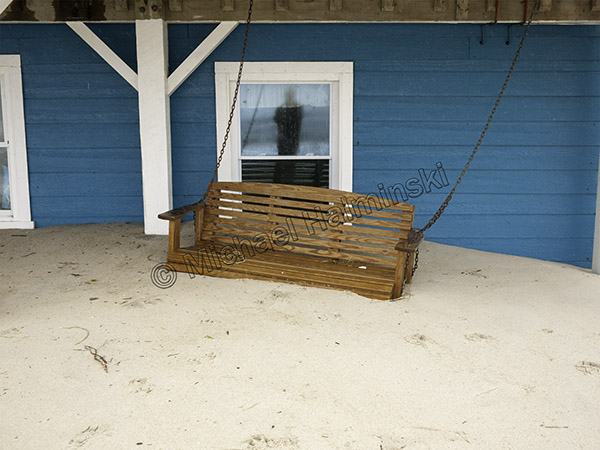 I couldn't resist a self portrait opportunity and wondered if this porch swing would still be intact next week, after Maria sweeps by the Outer Banks.
Hurricanes are a fact of life here and although we tend to compare some storms to others, they are unique unto themselves. The ones that pass well off the coast can be beautiful and dramatic, with spectacular skies.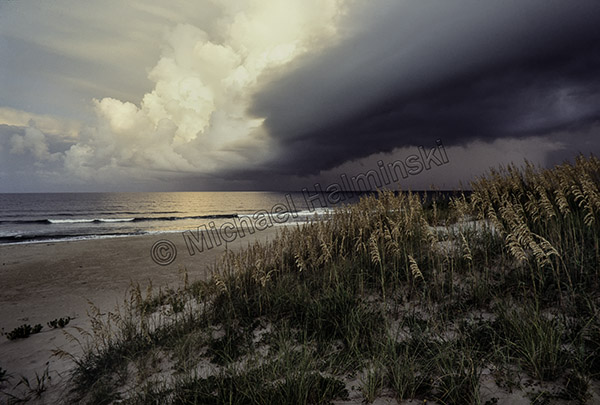 In 1991, I made this photograph of the leading edge of Hurricane Bob as it approached Cape Hatteras. An evacuation had been ordered and the following day we experienced gusts near a hundred with the eye going by about 25 miles offshore.
With Hurricane Maria, about 300 miles to the southeast, we're under an evacuation order. Tropical storm and storm surge warnings are up. Now it's a waiting game.