Thankfully Hurricane Maria is forecast to go by out to sea, east of us. It should be about a hundred miles away early tomorrow morning while weakening to a tropical storm.
Nonetheless it's a blustery day in the villages, with gigantic seas and northeast winds gusting to 40 and higher.  As Maria passes, winds should clock around due north then northwest. The switching wind is usually dramatic.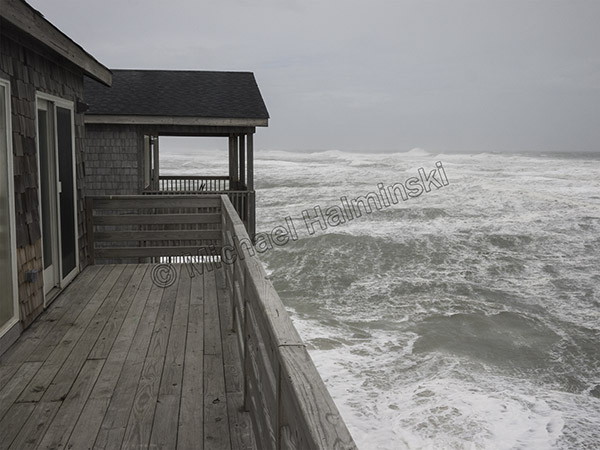 At noon the ocean off Rodanthe was already in turmoil.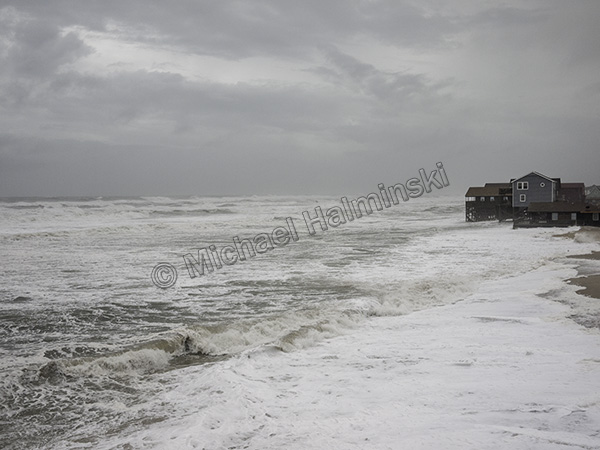 The main concern on Hatteras Island will be flooding from the Pamlico Sound. I'll post more as conditions allow.
continued…. At sundown, I went to check the north end of town again. That's where the action is.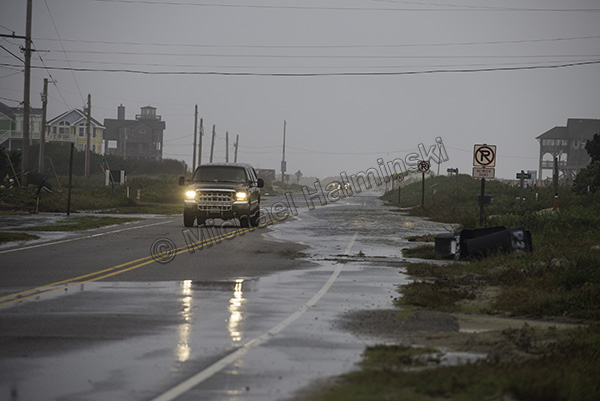 This evening the S-Curve is still passable at low tide.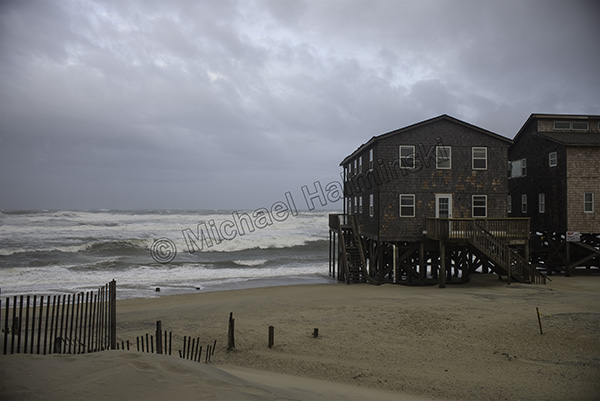 There were some breaks in the cloud cover with intermittent rain squalls.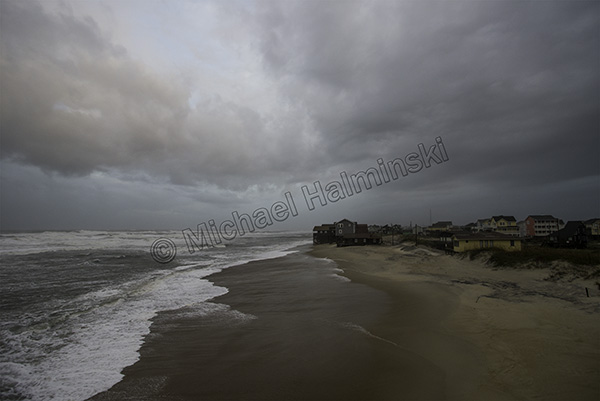 It was a chore holding the camera steady in wind gusts.
For maximum sky coverage, I used a 20mm lens.
In the quickly fading light, I made sure to get a vertical shot.
Tonight I'll have my truck parked on higher ground. Tomorrow will be different.
So far, so good!